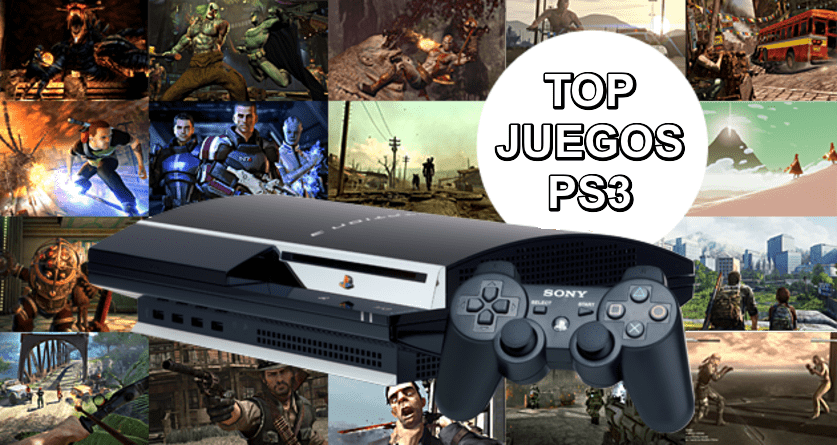 In this post you will know the best PS3 games as well as new games and the most recommended for two players or more, so do not stay with the desire to know which have been the video games that have marked the history of the PlayStation 3. ENTER!
WE START:
Welcome to this post.
If you've ever wondered what the most popular PS3 titles and renowned in history, here we are going to give a list with the 12 best PS3 games that have come out, possibly many of them you already know.
Best PS3 games to date
GTA 5
Listed as the best Grand Theft Auto developed to date. This incredible game came to our hands in 2013, and even today it continues to sell and be enjoyed by millions of players, something that is possible thanks to its dynamic and fun multiplayer mode, which allows us to be hooked even after finish the story.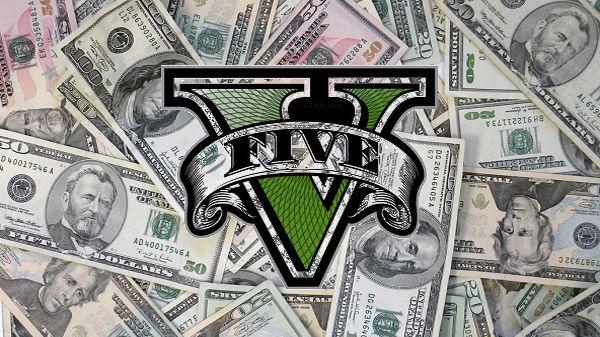 Graphically the game is wonderful, not only will we have a unique visual experience and much superior to that of previous installments, but we will also be freer. This means that we will have more freedom to move and do things, the creators of the game have made sure to cover those details well.
As for the story, we will be three different characters, whose stories run separately, but converge at some point. On the other hand, GTA 5 count with one online mode and the story mode, making it one of the best games PS3 for two players or more.
The last of us
Perhaps one of the best games of all time. When it came out in 2013, it had already created many expectations, and all of them were exceeded. A post apocalyptic world in which humanity is almost extinct and each person must fight for himself to survive. It is a cruel world in which we would not want to inhabit.
Thanks to PlayStation Latin America
But The last of us offers more than just that, plus a few exceptional graphics For the moment, its emotional story makes us connect a lot with the characters and affect us as we go. A game that is definitely a must have in our collection.
Read Dead Redemption 1
Another title that has managed to go down in history and the most games Recommended for PS3. It's kind of like a GTA set in the old wild west (could it be more perfect?). This video game wester it is not simply its graphics, its history, and the ability to explore entire towns and locations situated in a time left behind ...
It is like the game immerses us in a period that marked American history quite a bit. A world in which anyone could live outside the law, where there were those who made their living hunting people wanted by the law.
Or be a feared outlaw escaping justice, not to mention shootings, bank robberies, allying with gangs and hundreds of things we can do in Read Dead Redemption 1.
Metal Gear Solid 5
Snake is back in a title that many of us thought would never come out. The universe of MGS expands once again, and this time brings us a whole new experience thanks to the next generation consoles.
Without a doubt one of the best PS3 games. The visual aspect is surprising, not to mention the locations and all the new resources that we have at our hands to face enemies. Without a doubt, Metal Gear Solid 5 It is one of the most recommended games for PS3.
"Being a stealth assassin has never been so much fun."
The Batman saga
This was a franchise that nobody expected, and that without a doubt is the game of Batman what did we need. Let's forget about the movies, these games put us fully into the Batman universe in a way that not even comics can. We have a chance to be the Dark Knight in all his glory.
Not only do we have dynamic combat sequences in which we can make combinations of combos, we also explore the detective side of Batman, we will use their devices, we will fight with their villains, we will explore totally open maps in which we can even find secondary missions.
Not to mention that each of them has a story that respects the comics universe very well, the launch trilogy of this exceptional video game is: Batman Arkham Asylum , Batman Arkham City , Batman Arkham Origins, this was the launch order, but in chronological order it would be: Batman Arkham Origins, Batman Arkham Asylum, Batman Arkham City.
Dark souls
This highly acclaimed title couldn't be missing from our list. One of the best-selling and recommended games for PS3, which places us in a totally new world, with its own mythology and very well elaborated, its settings are very absorbing, not to mention the combat system and the amazing story.
One of the best games RPG hardest PS3 of its time, named by many the most shocking role-playing video game of all time, if you want to be a warrior in armor and battle against beings never imagined, Dark souls it should be on PS3.
God of war 3
If the Greek mythology is our thing, this game is for us. If we like the theme of the gods, can you imagine killing them? Released in 2010, this game is a conclusion to the kratos revenge against the great God Zeus.
Graphically it is much better than its predecessors, plus we have our ways of fighting and slight changes in the ability to use magic attacks.
The game scenarios take place in the Mount Olympus, in God of war 3 We will explore a totally new and amazing world, which is visually incredible. Not to mention the hordes of mythological monsters that we will face, but that does not compare when it comes time to face the gods of Olympus, who will stand in our way as well.
Far cry 3
A new title in the famous saga that now places us in the middle of an island. We will have to explore a wild environment full of dangerous animals who will attack us and enemies who will not hesitate to kill us.
Thanks to Ubisoft Spain
In Far cry 3 our knowledge of survivalIf you want to survive the atrocities that you will encounter on the island, you must be brave, take up the weapon and kill them.
This video game has a open world quite large in which we must complete missions and improve our skills to overcome the challenges that the island puts in our way.
Call of Duty saga
The most popular shooter franchise of all time. These are the games that we cannot stop enjoying if we are fans of shooters, it is also one of the best PS3 games for two players. With amazing stories, this video game saga offers a fairly intense experience, not to mention the famous multiplayer in which we will show our most competitive side when facing enemy teams.
In Call of duty you can be a war hero and battle with various enemy forces, you can participate in the 2nd world war and be a participant in the liberation of various countries, and you can fight a futuristic war, where the soldiers are increasingly androids, with legs and arms bionics.
Following the chronological order of deliveries of this saga, they would be the following:
Call of Duty 4: Modern Warfare
World at war
Modern warfare 2
Black ops
Modern warfare 3
Black ops ii
Ghosts
Advanced warfare
Black ops iii
Call of Duty surprises us with each installment, in this way its community is strengthened, the best thing you could do is enjoy the entire saga of this video game and immerse yourself in the surprising battles.
Assassin's creed iv
This game was a new experience of Assassin's creed, since it places us in the pirate world. On a graphic level it is wonderful, and not to mention the locations, we will explore the world by boat, where we can go to cities and islands, we will find dangers in the same ocean. All that plus what we already know about this franchise.
Thanks to Assassin's Creed UK
You can dive into deep waters and be the king of the seven seas, destroying enemy vessels, without forgetting the greatness of the saga Assassin's, be a stealth spy and fight to the death like a beast.
FIFA
It is no secret to anyone that one of the most famous sports the football, because FIFA has been characterized by being one of the pioneers in being able to control your favorite players and play with them.
Every year FIFA It presents us with new players, new graphic updates and with each delivery the gameplay is more real, skills similar to the star player, the refereeing is more and more precise, the player's factions and physique are very similar to the real player.
And hundreds of details that make FIFA what it is today, enjoy the latest title of this video game and put your skills to the test with your friends. Recommended as one of the best PS3 games for two players or more.
Gran Turismo 6
If we talk about a car video game there are many successful franchises, but the most real of all is "Gran Turismo", with this sixth installment this saga perfects realism, aerodynamics and the way of driving will be a more lively experience.
In the garage we can choose different brands such as Ferrari, Nissan, Chevrolet, Audi among other brands, significantly improving the suspension of the vehicles, better grip of the tires on the road, the physics of the vehicle and more.
These beautiful cars can be customized by the 100% to your liking, Gran Turismo 6 has new circuits taken from reality, this video game relies on its graphic engine, improving lighting, reflection and sound.
If you want to feel like driving a super sports car or you want to be a professional driver, your list of games should be Gran Turismo 6.
Either for its story, its graphics, or its incredible gameplay, these are some Recommended PS3 games that have gone down in history. Creating a before and after in the gaming experience for users.
Although many of these games are seventh generation, and we are currently approaching the ninth, these titles will not stop going out of style thanks to its incredible playability
---
We hope that this post has been to your liking and that you have been able to learn more about the video games available for PS3 since ancient times.
If you want more details interesting about gaming, we invite you to review more of our quality content
Here we leave you some topics that we are sure will be to your liking:
What did you think of this list of best PS3 games? Have you ever played any of the recommended ones for PlayStation? Have you already tried playing the best PS3 games for two players and the new ones? Tell us about your experiences.
See you in the next post!