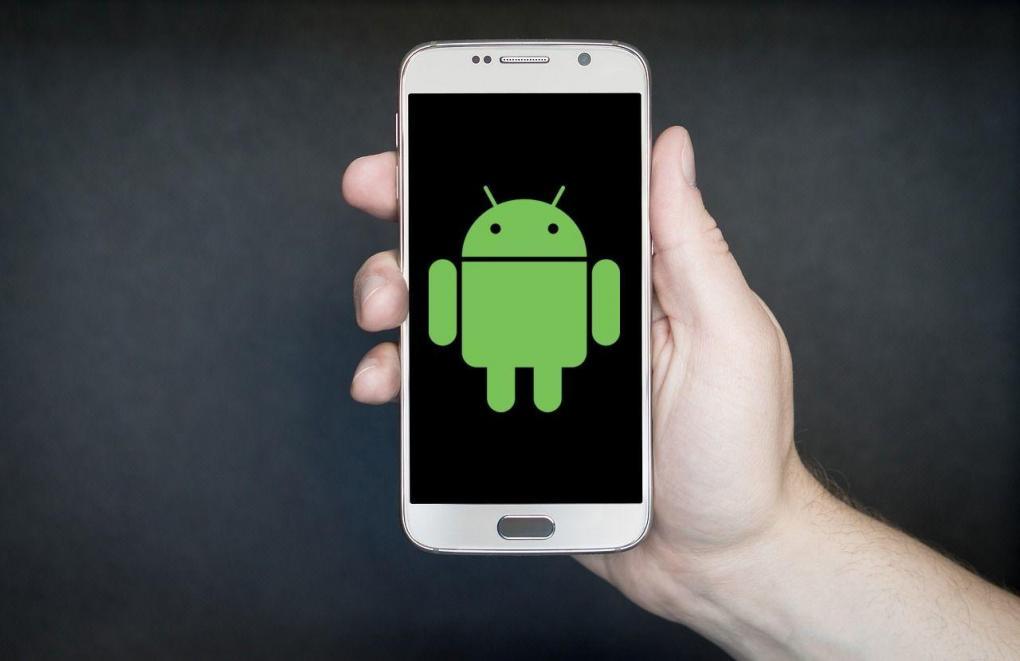 Discover everything you need to know about Android, the operating system with millions of users globally, as well as the history, features, versions, how they are developed and where to download Android apps EASY.
Android It has come to revolutionize the industry and has stood up to many. And it is that we are already millions of people who have interacted with teams of this category and benefited with their different tricks for their correct optimization.
Meet with us everything this operating system has prepared for you. Step-by-step guides and tips to improve the performance and operability of the system, applications, antivirus and of course all the features and versions to date, a variety of available settings and the possible problems that it could present along the way. Everything you need to know to improve security and your user experience.
Tutorials and manuals for Android
What is Android?
Android It is the most recognized operating system worldwide developed by the giant Google, designed under an open source version of the Linux software. Its main function is to maintain the platform for mobile devices, tablets, TVs, smart cars, smart watches, among others; it takes care of updating both news and its versions and improving as time passes.
This software is similar to Windows System, the only difference is that it is completely free and anyone has access to the source code. That is, what we currently know as free software, modifiable and capable of making changes and improving it.
Android system history
Do you know the history of Android? Well, it's been a few years since Google bought Android Inc.Since then, its evolution has been constant.
At the beginning of the history of Android: its first version was officially announced in September 2007 and launched with its first device HTC Dream On October 22, 2008, it was named Android 1.0 Apple Pie. Despite the short time, the Android System became the best-selling software in the US, surpassing the Apple brand iOS on a large scale.
Its community has increased in the development of applications available in the official online store Google play and some outside the system; but since it is not a malware-free operating system, greater care must be taken when downloading an application.
Throughout the history of Android, its versions have been curiously distributed in alphabetical order and since its version 1.5 they have names alluding to desserts.
The reason explained by Google is that it was taken at first as an inside joke and then Randall Sarafa Google spokesperson in a presentation he said that metaphorically Android smartphones and devices sweeten our lives and create addiction. Somewhat not very credible but in the end it is the most convincing answer so far.
And the story continues, since the name "Android" comes from the Science Fiction novel titled in its Spanish version: Do Androids Dream of Electric Sheep? from Philip Dick. But what about your logo? we will know later, while we will see a summary.
Story summary
If we could summarize the history of the Android system, we would have the following aspects:
In the year 2003: Android.Inc belonged to the telecommunications engineer Andy Rubin who had been working on the project for approximately 14 years and passionate about the world of mobile devices in his vocation to seek new things in the field of technology.
Year 2005: The Google company bought Android Inc and Andy Burin became part of the Google team where he became Vice President of Engineering in charge of monitoring the progress and changes of the Android system.
November 2007: The launch of the first Android version was officially announced to the world, which was called Android 1.0 Pie.
2008: It was the year when the first mobile device with the Android operating system came to light; the team led by the HTC brand.
Android logo
At the time Google acquired Android Inc. they designed a logo whose model was an apple green doll similar to a robot with two antennae with a characteristic figure closely related to the first name, which they called Andy.
Andy is part of the history of Android, he was very well accepted in the community and he became very popular. So much was his fame that he became the image that represented the brand on phones and other equipment.
characteristics
Here we present the most particular features and specifications of the Android system through history.
These listed features of Android are what define its core, its composition and functions that it can provide you should you decide to use it.
Open Source: Any programmer I can access to optimize it or create apps. It admits collaborators and for free; This happens to be one of the most relevant characteristics of the Android OS.
Linux: its software runs in Linux kernel mode and other open source software.
Screen Fragmentation: the system is adaptable to any screen size with different resolutions.
Data storage: uses a database called SQLite, compatible with many applications.
Multi-Messaging: Android allows you to use instant messaging apps, the most popular are: WhatsApp, Telegram, Snapchat, Facebook Messenger, Line, Hangouts, Google Talk and more.
Browser: works with a platform called WebKit, which is a platform that houses several web browsers, among them: Google Chrome, Web Safari, Maxthon and Qupzilla ...
Java and Multimedia formats: the system uses the native Java programming language and supports video, audio, playback.
HTML, HTML5, Adobe Flash Player: language codes permissible on Android systems. Any app or web page based on these codes is accepted by Android.
Device emulator: They are software that simulate the system and allow the execution of programs on other external computers for which they were originally designed, among them: Eg video games or Android applications for PC. It also includes performance analysis and debugging tools (memory and software). This is one of the features that makes Android amazing.
Official online store: It has a wide variety of free applications for users and also of a paid nature that can be downloaded to devices with total security in its Google Play store.
Bluetooth Compatible: allows the exchange of data over a wireless network by simply synchronizing the mobile
Application multitasking: run multiple tasks in real time and under the same sequence. A very modern feature of Android operating systems.
As you could see, the Android features allow you to carry out various functions, such as device emulation, multi-messaging and stationery fragmentation.
Android versions to date
Here we present a list of versions that have been part of the history of Android:
Apple Pie 1.0: first version of Android designed under Linux 2.6 language and released in the first devices in 2008.
Banana Bread 1.1: it was an update for the first phone with this operating system. It arrived in February 2009 with a longer screen, the ability to save attachments, reviews, and more.
Cupcake 1.5: new update between Android versions released in April 2009. With Widget support, new playback and recording format, animated screen, auto-rotate option and other abilities.
Donut 1.6: launched in September 2009. Multi-language engine, visualization of app captures in Google Play, integration of camera, camcorder and recording, multi selection of photos.
Eclair 2.0 - 2.1: Among all versions of Android, here are listed changes from 2009 to 2010. Bluetooth 2.1 support, photo selection and the potential to perform several activities at the same time, hardware speed, animated wallpapers, better screen resolution.
Froyo 2.2 - 2.2.3: a new update arrived in May 2010, with higher speed, performance and memory optimization, support for Bluetooth docks, for displays and Adobe Flash.
Gingerbread 2.3 - 2.3.7: new update in the design of its interface, it was released in December 2010 and continued to improve until 2011, brought new supports and improvements to audio, graphics, software improvement and battery efficiency.
Honeycomb 3.0 - 3.2.6: It was released in February 2011 with changes until 2012, with multiple skills, view images in full screen, improved and intuitive interface, hardware speed, new media and USB connectivity.
Ice Cream Sandwich 4.0 - 4.0.5: Among the Android versions, this is the popular Ice Cream Sandwich that came out in October 2011, whose compatibility was available for any device with the Android operating system as long as they had an adequate processor and memory.
Jelly Bean 4.1 - 4.3.1: In order to improve the interface and performance, it was created between the Android versions Jelly Bean or "candied gummy". Released in July 2012 with changes through April 2013, enough time to fix many faults and optimize speed features.
Kit Kat 4.4 - 4.4.4: name allusive to the brand's chocolate «Nestle«. It was released in October 2013. As part of the changes, they added a better interface, optimization and performance, shortcuts, battery bug fixes and widget to improve the experience.
Lollipop 5.0 - 5.1.1: It was presented in November 2014 accompanied by a new design, more interactive with amazing colors, battery saving, notification control, better support, security, stability and optimized speed.
Marshmallow 6.0 - 6.0.1: improvements in memory and text selection, fingerprint support and permission manager in October 2015 and changes to the interface for tablets in December of the same year.
Nougat 7.0 - 7.1.2: Its name is very particular, in Spanish "nougat" arrived in August 2016 with animated features, multi-window, RAM optimization and incorporation of stickers, gifts and images on the keyboard.
Oreo 8.0 - 8.1: With this version came the adaptive icons, automatic WiFi activation, connection and performance improvements, security and system fluency.
Foot 9.0: With its characteristic name of a cake, the Android Pie version arrived in 2018, its changes included gesture navigation, smart text, security, performance and optimized notifications.
Android 10 10.0: Also known as Android Q, it is the last in the list of versions so far. Starring Android features like dark mode, 5G band, high performance, low latency, facial recognition, security and optimized privacy.
How are apps developed and where to download?
By way of entrepreneurship, every day people venture into the technological world. Many developers make proposals for both professional applications, services, games, leisure, educational available in online stores. In this section we will show you how to create an app for Android and where you can download them safely. Despite being complicated, we will try to be the fastest in the process so that you can start successfully.
How to create an Android app from scratch
Focus your idea: What I need? What type of business do I have? What is my niche? They are questions whose answers you must be clear when choosing the type of mobile application and that is according to the user's needs.
Design and model: It is time to find a notebook and put your ideas on paper, draw what you have in mind, design the block structure and how you would like the platform. The ideal thing would be to develop an app that is easy to interact with, minimalist and attractive to the public.
Formalize the details: Structure, colors, blocks, characteristics and forms of monetization. If at this point you are not clear, consult a programming expert.
Tutorial from scratch to create apps
Aspects to consider
Loyalty programs.
Dating Programs.
Virtual shops.
Product catalogs.
Drop down menu
Instant messaging.
With this very clear, let's move on to the next phase, where you will not need to be a programming specialist to develop your own app according to your business and suitable for Android mobile devices. Here are some tools that will help you create apps and thus improve performance with your customers / employees.
Tools to develop mobile apps
Android Studio
Android Studio It is software based on IntelliJ IDEA from JetBrains; ideal for mobile apps (all types of devices with Android operating system). This tool, in addition to editing codes, offers a great diversity of functions such as: compilation system, fast emulator, integration with GitHub, code templates, frameworks, Lint tools and is fully compatible with C ++ and NDK.
It has a very intuitive interface, its tool window and navigation command are designed to facilitate the user's work. You will be able to keep your screen organized and thus have enough space to do an impeccable job with all the functionalities at hand. Best of all, its version is completely free. Available for Windows, Apple MacOS, GNU Linux.
Basic 4 Android
Basic 4 Android It is a very simple platform to use, uses Visual Basic language and has a large satisfied community. Through it you will be able to create native Android applications and for a wide variety of mobile devices.
It has RAD tools, IDE environment, VisualBasic Language, compilation with native code, fast debugger, visual editor for different resolutions and screen sizes. For the less experienced Basic 4 Android It has forums where you can consult any questions as you develop the app.
Appcelerator Titanium
Appcelerator Titanium is another easy way to develop universal apps for Windows UWP, iOS and Android devices and tablets under the Java code. It was created by the mobile technology company Appcelerator. With a well-developed and intuitive interface, it has become one of the most used software by the community.
The main features of this software Titanium studio They are: Cross-platform API, MVC-based alloy framework, Java programming language, good interaction with social networks and with the characteristics of the team. The best of all is that you can develop the apps from a single screen, since its design is complete and compact. Its free version is available for Windows, MacOS and Linux.
AppMachine
AppMachine is a very powerful online software that does not require any programming knowledge to use it. Its easy use allows to develop native apps for both Android and iOS, Windows Phone 8. Despite being in beta phase, its functionalities and results are of the highest quality.
This software tracks the information on your web page through the URL and gives you a report considering what your application should have, this is very useful if you are starting from scratch. Its interface is minimalist and intuitive and promises to be one of the best tools of the future. Using the program has no cost, it is totally FREE, but once the app is finished if you want to publish it in online stores you must pay a monthly fee.
Where to download Android apps?
Android apps are available from various official and unofficial online stores. Here we will show you a list where you can download apps and in APK format, both to listen to music, watch online TV, games, messaging and more.
Google Play Store
Topping the list we have the Official Android Store: Google Play, developed by Google and launched on the market in October 2008. It is a platform that houses millions of safe and verified apps with millions of downloads, from popular video games like Minecraft, shows, music, movies and more. Being the official store, all the content available in your store is safe and easy to download.
The Google Play Store most of the time comes pre-installed on your Android phone, however, you can download it directly from its official page.
UpToDown
UpToDown is a portal created in 2002 and is available to download from its servers desktop programs and apps in APK format for Android devices. People seek to install third-party stores precisely because they allow them to do things that the Google play no. Eg With UpToDown you can download a video from YouTube, apps in different Android versions prohibited for certain countries or hack for video games without any problem. For more information you can enter their official page.
Aptoid
Aptoid is another good option when downloading apps for Android operating systems. It was launched on the market in November 2009. It houses a wide variety of applications that require permissions in the official Android store. It was established as a free market option where any developer user had the opportunity to publish their apps.
Apk Pure
It could not be missing in this list of Online Stores: Apk Pure; This website has no other definition than the rest, it has been available since 2014 and allows the free and unrestricted download of applications in APK and Xapk format for Android tablets and mobiles. Receiving millions of monthly visits, it has consolidated it in the market as one of the favorites.
Apk Mirror
Another alternative store to download files in APK format for Android is Apk Mirror. One of the most popular and has many updated versions to download and install on phones whose operating system is Android.
Notably third-party applications are not free of viruses or malware and they even come rooted in copyright issues, however they are available for various versions of Android. It is up to you to choose the one that best suits you.
---
If you are thinking of buying a mobile device or high-tech equipment, now you will have clear the operability, characteristics, updated versions of the Android System and why its popularity.
Now, could you know the history and android features? Did you notice all the Android versions to the present? Did you learn how to develop and where download Android apps?