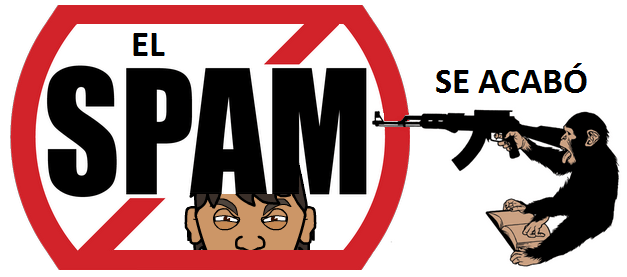 This is a important announcement that we must highlight and that it is necessary to present a blog entry so that they are aware of the situation. WE WILL NO LONGER TOLERATE SPAMMERS.
This is a blog where things of interest are published, as well as helps, games, etc.
And based on each entry that is made, it is necessary to comment on the subject that is being discussed. If you are going to comment on an entry, please be related to the topic.
Our blog has suffered many attacks from spammers who want to publish and do marketing using our blog for their purposes in order to get more visits or more people to visit their site or products.
WE WILL NO MORE TOLERATE THIS, by telling them that the 80% of all the comments that have been made are from spammers, all have obviously been deleted.
ANY SPAM COMMENTS WILL BE REMOVED AND WHOEVER MADE IT WILL BE PERMANENTLY BANNED (BLOCKED) FROM THE BLOG.
Thank you very much and greetings,
Christopher Coria V. (Administrator of MasterCoria.com)