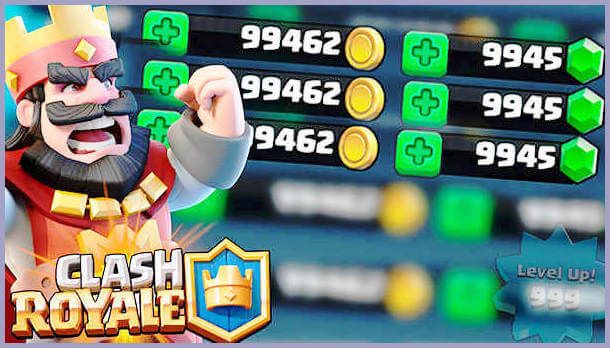 In this post you will learn to get free gems in Clash Royale apk, chests, gold, cards and thus build your own strategy to have the best deck, both with legal methods or using a hack. ENTERS!
WE START:
Welcome.
Do you know what it takes to get gems in Clash Royale better than anyone? If that is what you want, here we are going to see give and explain various tips and advice that will allow us win more gems in Clash Royale for free than other players. That's right, it won't be necessary to spend money out of your pocket, and best of all, they are safe methods.
But first, let's talk a bit about the game.
What is Clash Royale?
If we are familiar with the Clash of Clans and we love that world. So, we can try Clash Royale. Another PvP online game set in the same universe, but with a very different gameplay.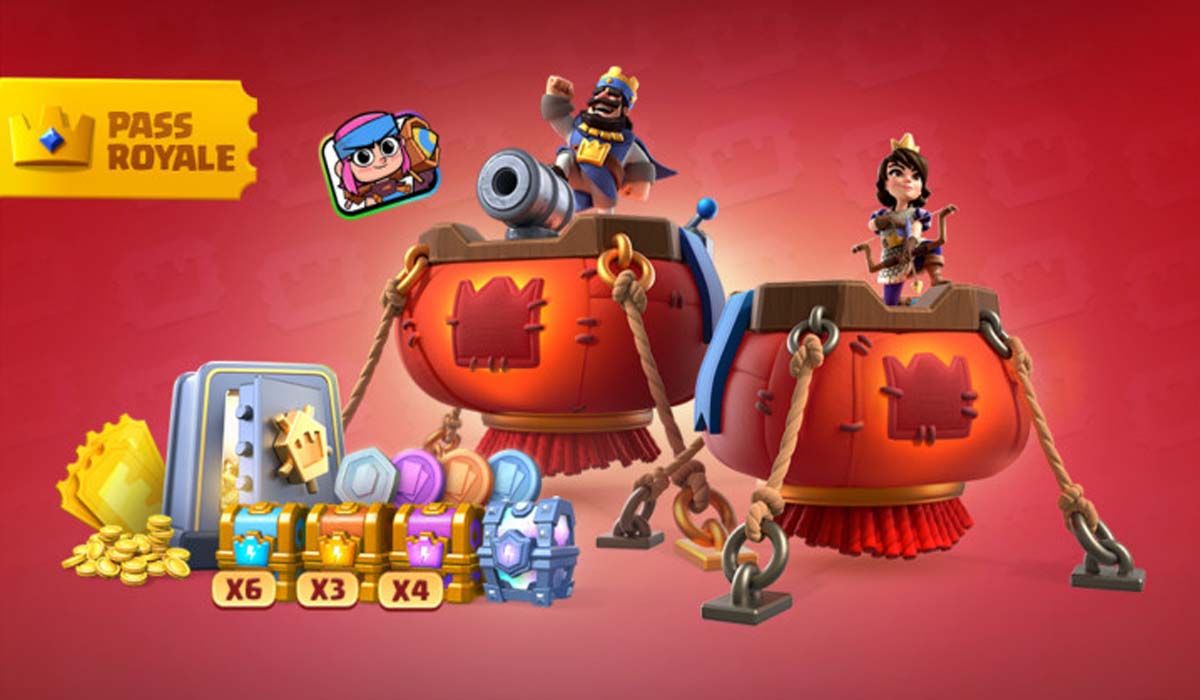 Instead of building and growing a village, we have a deck of character cards. The cards have different categories, from normal to epic (you can imagine which are the best). Each card can be upgraded to have higher stats and better performance. The characters have different abilities so we must try and make a selection according to our style of play.
In PvP mode, instead of attacking villages, we will go face to face with another player. We will have three towers which we must protect, while at the same time we must destroy the three of the enemy. The games go by time and if whoever has inflicted more damage will win the game.
So it's time to get our cards ready and put together the best strategy.
How to get free gems in Clash Royale?
There are several ways to win free gems in Clash Royale. We can do this both in and out of the game, we will see what are the most effective methods to obtain more gems than anyone else.
Earn in-game gems
The game itself offers us many opportunities to win and accumulate this precious resource, we must know what they are and take advantage of them all. Here are some important tips: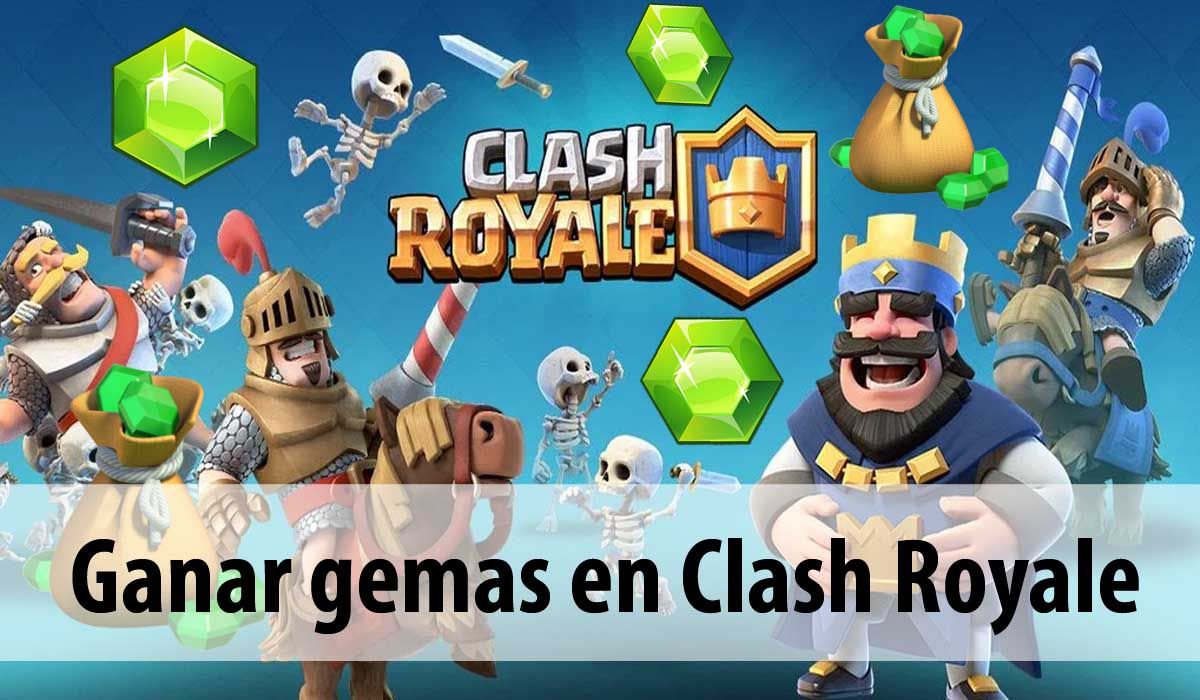 Opening chests: The chests in Clash Royale they are always a sure way to earn resources and cards. In these, we can earn gems for free. The better the chest, the greater the amount of gems they will give us. So do not miss the opportunity to obtain a chest.
Free event tickets: Special events give us the opportunity to win many prizes. These are presented either for a new game mode, a new character or some special occasion. So we must train ourselves to win at it.
Be active within the clan: Being part of a clan brings many benefits, including the possibility of winning quite good prizes, among which there are gems included. We can win the clan chest by helping our friends, winning in tournaments, supporting in 2v2 fights, which in turn allows us to opt for the crown chest.
Third party apps
This is an external method. The apps to earn money They are quite popular with the gamer community. After all, these allow them to earn some real money to be able to acquire resources such as cards, gold and chests in Clash Royale. These are some of the ones we recommend: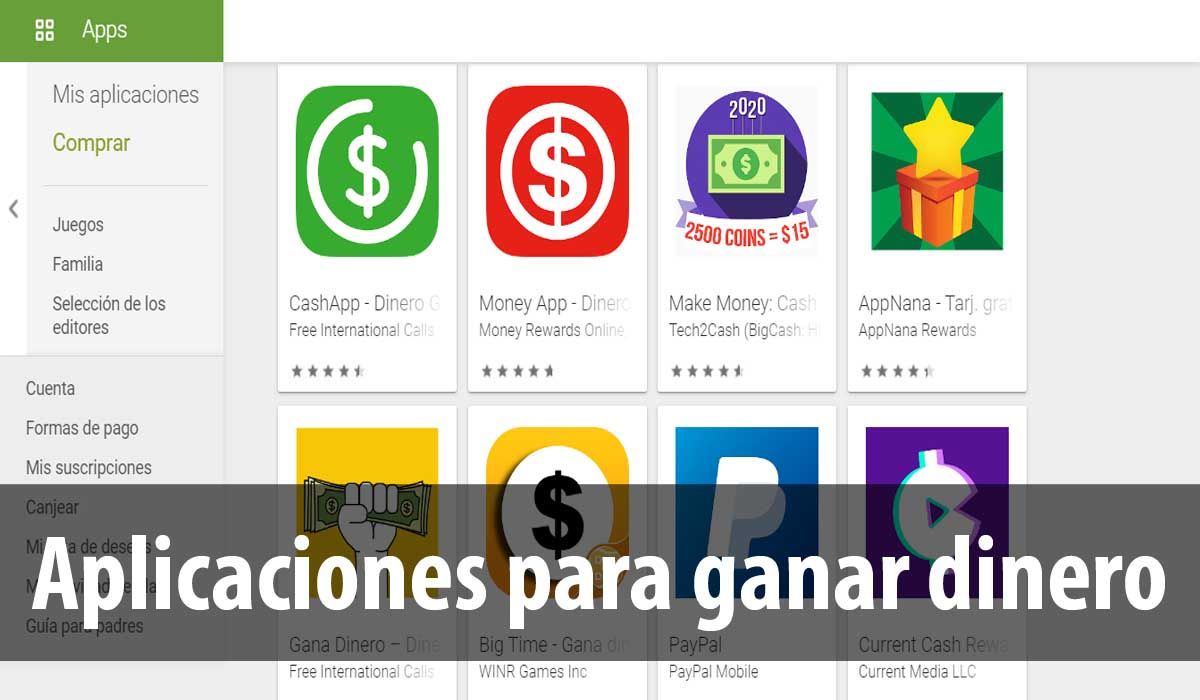 All of these applications are reliable and easy to use. Some allow you to exchange credits for money from PayPalOthers offer gift cards for services and games, including Clash Royale.
How to hack Clash Royale?
Let's first answer the million dollar question. It can to hack this game? Yes, any application can be hacked. But, we are not going to explain how they can do it with Clash Royale. Why? Here we are giving you safe methods so that you can get hold of gems without spending money, and install a Clash Royale hack It is not the wisest decision to do so.
Supercell takes its security measures very seriously and the game system is willing to ungraciously correct any malware that destabilizes the balance of the game.
After all, it is a program like any other, and any foreign entity that is detected in its environment must be eradicated. Which translates to a total closure of the account for whoever owns the hack.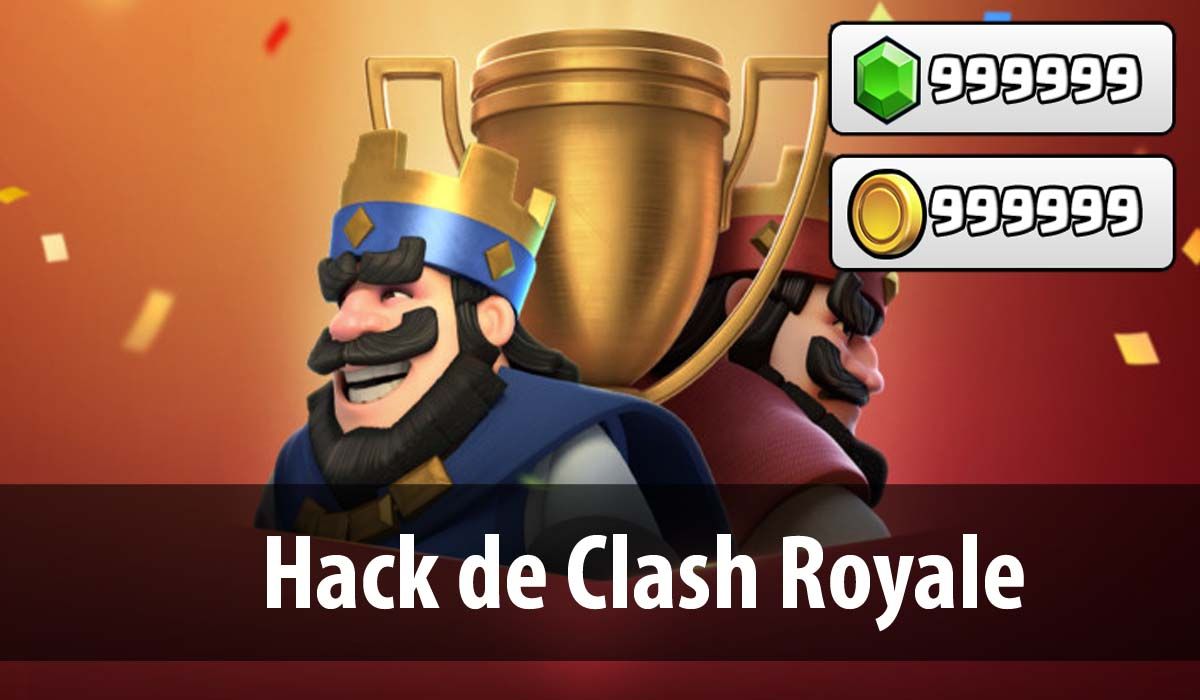 So, will it have been worth it if we lose all our cards and achievements? Of course not. And returning to the topic of malware. Using a mod or a modified version of the game can put our device at risk, being prone to not only seeing our information, but also stealing it.
Nor should you trust any gem generator that we find there and it asks us for a password. In short, it is not worth using a hack for Clash Royale, it is better to get free gems legally.
How to download?
Downloading this game is very easy. We have two ways to do it.
Through the Play Store. Locate the game in the magnifying glass, and once it appears we press Download, we just have to wait and the game will install itself or download here.
The other method is by APKPure. Here we can download the Clash Royale APK. We just have to find the game, download it, find the file in our download folder and install.
We already have what we need to know to earn more gems in this game for free. It is necessary to test and see which of the methods works best for us. Within it it is necessary to be active, with the apps simply requires patience, and under no circumstances, should you be tempted to use some kind of hack in Clash Royale.
---
If you want more interesting details about Gaming, I invite you to enter our page full of interesting topics for Android and much more topics.
Finally, we hope this article has worked for you for get free gems in Clash Royale and have real chests, bonuses, reactions / emotes, gold and the opportunity to participate in tournaments.
See you in another installment.