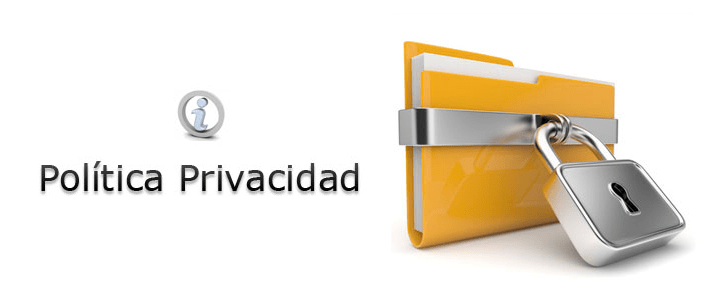 By being on The Master Coria Blog («blog.mastercoria.com»), mastercoria.com, using your Android application, or browsing through the mastercoria.com portal, YOU ARE SUBJECT TO ACCEPTING THIS POLICY.
Breakdown of this document
The privacy policy of the BLOG (Contact Forms, News bulletin, Support Chat System, Comments Publication, Push Notifications, Web Analytics).
ANDROID APP privacy policy.
Privacy policy for the use of COMMUNITY CHAT (within the ANDROID APPLICATION [«com.mastercoria»]).
Blog Privacy Policy
This is where we will display our privacy policy: the data I use and how I use it, cookies, blog information and YOUR ADMINISTRATORS.
Legal representative of the site
Legal representative: Christopher Coria Vásquez.
Contact email:

[email protected]

Global platform: mastercoria.com
If you have any legal questions regarding the agreement that you will see below, or any question, clarification or claim on the portal, please go to the corresponding contact email.
No administrator will ask you for any type of personal data, if one does, PLEASE report it, or send an email to [email protected]Christopher will make sure of the case.
Either administrator or user, NOBODY will ask you for personal data, if you do, do not hesitate to report the user.
Christopher's official email is the one you saw earlier, if he receives or sends emails there, don't worry, ONLY he has access to that email and if you have questions or data to manage in relation to this platform («blog.mastercoria.com ») Or some creation of Master Coria Team, have the confidence that he will make sure that your data or passwords are protected and secure.
Principles that apply to your personal information
In the processing of your personal data, the following principles will be applied that comply with the requirements of the new European data protection regulation:
Principle of legality, loyalty and transparency: Your consent will always be required for the processing of your personal data for one or more specific purposes that will be previously reported with absolute transparency.
Data minimization principle: Only strictly necessary data will be requested in relation to the purposes for which they are required. The minimum possible.
Principle of limitation of the conservation period: The data will be kept for no longer than is necessary for the purposes of the treatment, depending on the purpose, the corresponding conservation period will be informed, in the case of subscriptions, the lists will be periodically reviewed and those inactive records will be eliminated for a time. considerable.
Principle of integrity and confidentiality: Your data will be treated in such a way that adequate security of personal data is guaranteed and confidentiality is guaranteed. You should know that we are taking all the necessary precautions to prevent unauthorized access or improper use of the data of the users of this website by third parties.
 How was your data obtained?
Login and registration
The network will make sure to protect your data, encrypting and protecting the data on the platform.
The Master Coria Blog WILL NOT SHARE your data with anyone, the only use that will be given is for the same blog safely and it will not be used for other purposes. Be confident to use your account. IF YOU WANT TO CANCEL YOUR ACCOUNT LATER, please, send an email to [email protected] to request the cancellation and deletion of stored information.
Data and content
Next, we show a list of questions about user data and the use that I can give them. It is worth mentioning that the explanation of the use for Contact Forms, Chat system, Post Comments, Subscription to Newsletters, and so on, is available under these questions. THESE QUESTIONS ARE GENERAL AND NOT FOCUSED ON THE 100% FOR THE USE OF DATA FROM ALL SECTIONS OF THIS BLOG.
What data is collected from this section?
A- We can collect some of this data:
Your IP address (necessary to count you as a unique visit).
Your email (in case you want to register on this blog as a user, want to subscribe to the newsletter, or want to send a message from the "Contact" section, or, in the same way, post a comment on a post) .
Your name and surname (it is configured when you want to register as a user name in this blog [«blog.mastercoria.com»], and when you want to send a message from the «Contact» section, or obtain your name when you want to post a comment in a post).
Your registration password (when registering as a user of this website [«blog.mastercoria.com»]).
I use Google Analytics to collect demographic data (such as interest, search, blog activity, gender, age, etc.) in order to get to know the users better. In case you do not want to enable the sending of these general data to Master Coria Team, download the extension from Analytics to your browser to be able to block it. You can also disable it from the ads settings of your Google account.
Why do you collect data?
Like any platform, we need to make use of data to maintain order and statistics on the website ("blog.mastercoria.com").
They are necessary for you to access your user account and / or the platform.
Send an email in the contact section and receive the newsletter (in case the latter have accepted their use in the same way).
Absolutely everything is safe AND WE DO NOT SHARE YOUR DATA WITH ANYONE, NOR USE IT FOR MALICIOUS PURPOSES.
How do you use the data you collect?
We give them several uses, such as:
If you have a portal account («blog.mastercoria.com»): to personalize your profile and make your account more secure, as well as improve the security of the site («blog.mastercoria.com»).
We use them to send you notifications, messages, warnings, etc ...
So that you can use some sections of the blog ("blog.mastercoria.com"), (this case is aimed more at the editors of this blog, since, for example, your information is collected to identify yourself in the system).
We also use them to improve your navigation (such as: based on your language, show you content).
Similarly, to obtain a statistical count of blog visits (we can collect your IP to tell you how a visitor to this website, WE DO NOT SHARE IT WITH ANYONE). This is managed by GOOGLE ANALYTICS.
To be able to send you newsletter responses, in case you have subscribed to the newsletter.
To reply to e-mails (we use the e-mail you put in the "Contact" section when sending the message, or also in the Comments sections, so that you can know when your comment was responded to by the administrative staff or some other Username).
In the case of Google Analytics, to better understand users.
CONTACT FORMS
By wanting to send a contact message through the use of the "Contact" section of this website, you agree to the sending of the following information to Master Coria Team:
YOUR NAME (it is REQUIRED because I must know who you are).
Your email (it is REQUIRED because a message will be answered there).
Your website (it is OPTIONAL).
Your comment (it is MANDATORY).
THIS DATA IS NEVER SHARED TO ANYONE, and are only taken as a reference to respond only to your message. This information is not seen publicly; only administrators of this site will be able to see it.
Support Chat System
By wanting to send an instant message, you are accepting the sending of the following Master Coria Team data:
Your name (it is REQUIRED because we have to know who you are).
Your email (it is NECESSARY because since they are not available at that moment in the chat, you will receive a notification that you have been answered).
THIS DATA IS NOT SHARED WITH ANYONE, and are only used for the conversation between you and the instant messaging system.
Similarly, if you want us to later delete the messages and information that interacted with a member of our team («Master Coria Team), ask for it in the same chat, or send an email to [email protected].
Newsletter
By subscribing to the newsletter, you are accepting the sending of the following information to Master Coria Team:
YOUR NAME (IT IS NOT MANDATORY, as it is not required to receive news by mail, it is taken only as a reference for us, to know who you are. NOTE: It is not necessary to put your full name).
YOUR EMAIL (it is MANDATORY because there you will receive news messages from this blog).
The use that is given to this data is UNIQUE AND EXCLUSIVELY to the newsletter system, and your mail is taken as a reference for such news to reach you. Your name is not mandatory because it is only used as an additional reference in the order of subscribers in the system.
If you later wish to unsubscribe, and have your information removed from the system, enter any newsletter you have received, go to the bottom of it and click on «Drop out«.
Post Comments
By wanting to post a comment on our blog, you agree that the following information WILL BE STORED in the databases of this server, and you also accept its use:
YOUR NAME (it is MANDATORY to know who you are, NOT NECESSARILY YOUR FULL NAME!, Y WILL BE SEEN PUBLICLY in the comments of the post you comment).
YOUR EMAIL (it is MANDATORY in the same way so that you receive news that we have responded to your comment, and also to know how we can contact you. THIS SECTION IS NOT PUBLICLY DISPLAYED, ONLY THE ADMINISTRATORS OF THIS BLOG CAN SEE IT).
YOUR COMMENT (it is MANDATORY. DO NOT PLACE PERSONAL OR SENSITIVE DATA, OTHERWISE, IT WILL BE DELETED).
YOUR WEBSITE (it is OPTIONAL, as it is not required. It is taken as a reference and appears in the comments PUBLICLY).
Mention that all this data IS NOT SOLD, NOT MANIPULATED AND ONLY AND EXCLUSIVELY is used for comments and so that we can know who you are.
If you later want a comment that you have put down and the information it contains to be deleted, please send an email to [email protected].
Push notifications
By subscribing to browser notifications on our blog, you agree to give us information about your browser as a reference, in order to send you push notifications (news from this site from time to time). We will not have access to any internal content of yours, or to be able to modify your equipment. I will only be able to send you notifications in the browser of my website ("blog.mastercoria.com"). This reference data from your browser is shared directly to OneSignal Inc, which is the company in charge of sending all our content to end users (you). If you do not accept this, by accessing the settings of your preferred browser, in the "Notifications" section you can find this site ("blog.mastercoria.com") and cancel the receipt of content.
cookies
To use The Master Coria Blog, you need to activate cookies in your browser. Please note that no personal information is stored within the cookies used.
A cookie is a data file that is placed on your computer by a web page server. Cookies are not programs, spyware or viruses and are unable to perform any operation by themselves. This blog uses different types of cookies, which are detailed in my cookie policy.
See also my policy cookies.
SSL and other security methods
We use SSL certificate to encrypt all connections on the page, in this way we protect your data (be it passwords, portfolios, etc.) in order to keep your contents safe on the platform, SSL we use as a secure means, to keep your contents safe and to protect your privacy and above all to protect our system.
Let's fight with powerful data encryption systems (with 4,080 bits), which protect the platform and its data interaction with the website in real time, under a set of modern encryption algorithms.
Web Analytics
This blog ("blog.mastercoria.com") collects different data that allow us to better understand the user. We collect the following data:
User stay URL.
How long the user's session lasted.
User interests towards our blog ("blog.mastercoria.com").
Geographic data such as: country and city (WE DO NOT GET your exact location).
Estimated range of age and gender of the user.
How did you get to the portal («blog.mastercoria.com»).
We collect technical data such as: on which device did the user access the blog; in addition to: its operating system, version, ISP provider, browser type and version; screen resolution.
ALL THIS DATA IS NOT SHARED WITH ANYONE, and are used solely and exclusively for user study purposes, in order to improve our platform and offer a better experience and stay. These data are obtained thanks to the Google program, called «GOOGLE ANALYTICS».
If you do not want to provide us with this information and browse anonymously on the blog, download the extension to disable Google Analytics features on your device. Another way is to go to the ad settings of your Google account, and disable its functions.
Note: whether you have a user account or not, we always use data (cookies, etc.), and we use it with responsibility and commitment. As we mentioned during the policy, we will NEVER share your data or misuse it.
App Privacy Policy
The application will collect your IP address in order to send you notifications and updates.
WE WILL NOT MAKE inappropriate use of it, there will be no manipulation of data, they will only be used for the purposes required by each function of the application.
The personal data that you can enter in the application WILL NOT BE SHARED with ANYONE.
Your connection to the Master Coria Team application and server is encrypted with powerful modern encryption algorithms.
The application may collect technical data from your device (such as your Android version, non-personal information on your phone, etc.) IN ORDER TO DISPLAY ADS. IT WILL NOT BE IMPROPER OR ILLEGAL USE.
The application can, in the same way, obtain your geolocation to show ads.
The application contains uses of access to your gallery, camera or phone contents ONLY IF YOU ALLOW IT and they are used for various chat functions, below:
Application permissions explanation:
8.1: Precise location (based on network and GPS): this permission is given to use for chat. You can deny it or accept it, since our app asks for your consent. Within the chat, you can see how close other users are, without showing the precise location of you (ie: Name, 4km near you). If this permission is denied, the distance between you and a certain user will not be displayed.
8.2: Consult the content of the SD card; Modify or delete content on the SD card: Although the app has permission to modify your SD, WE DO NOT DO IT FOR ANY REASON, since our chat application does not allow you to delete messages or content from your gallery. The application only has permission to consult your gallery to upload videos or photos to the chat. This permission can also be denied or accepted, since we asked. If it is denied, you will not be able to upload photos or videos to the chat.
8.3: Internet access without limits; Receive data from the Internet; See network status: our application takes care of Internet access to function. If you are registered in the chat room, and if you have chat notifications enabled, we recommend that you do not use our application with mobile data, as it can receive the videos and photos, not just the texts. The application uses the permission to see network status to be able to know if you have internet or not. You can configure the chat to stop receiving notifications within the help of the app.
8.4: Prevent the phone from sleeping: This means that it will not allow the phone to enter non-process mode even if it is locked, since, if you have notifications enabled, you will receive push notifications that you will see on your screen. Similarly, the application checks our server every 3 hours for new articles published on our blog ("blog.mastercoria.com"), and if it sees new ones, it will notify you by means of a notification.
IF YOU NO LONGER WISH TO GRANT ACCESS TO THIS APP FROM THESE PERMISSIONS, simply delete it or prevent any of them through the pop-up window that appears asking you for permissions.
Chat Privacy Policy (within the Android app)
The app contains social functions, such as: chats that aim to allow information to be shared between users.
Consequently, the app may request the user to enter personal data such as photographs or date of birth.
The app collects the user's position.
This personal data is shown to other users of the app. This data is not shared with any other entity or third party organizations.
The user can delete their personal data by unsubscribing from the app, using the link for this purpose in the app's user profile options.
I allow third party companies to post advertisements and collect certain anonymous information when you visit our application. These companies may use anonymous information, such as your Google advertising ID, your device type and version, browsing activity, location, and other technical data related to your device, in order to serve ads.
To be able to share multimedia files from your phone, you must allow the chat to access your gallery and camera, as well as be able to access its contents. These permissions are requested and that you can accept or deny. It should be noted that the ONLY USE of these features are between you and the chat.
IF LATER YOU WISH TO DELETE ALL YOUR CONTENT THAT YOU UPLOADED TO THE CHAT (INCLUDING YOUR USER), JUST ACCESS YOUR PROFILE (TOP RIGHT ICON) AND CLICK IN THE BOTTOM ON «Unsubscribe«.
BY CONTINUING TO USE OUR PLATFORM OR THIS APP, YOU AGREE TO THESE PRIVACY RULES.
WE RESERVE THE RIGHT TO MODIFY THESE PRIVACY POLICIES AT ANY TIME, WITH THE CONDITION OF INFORMING THE USER THROUGH THE OFFICIAL MEANS OF Master Coria.
PLEASE READ THE TERMS OF USE TOO.