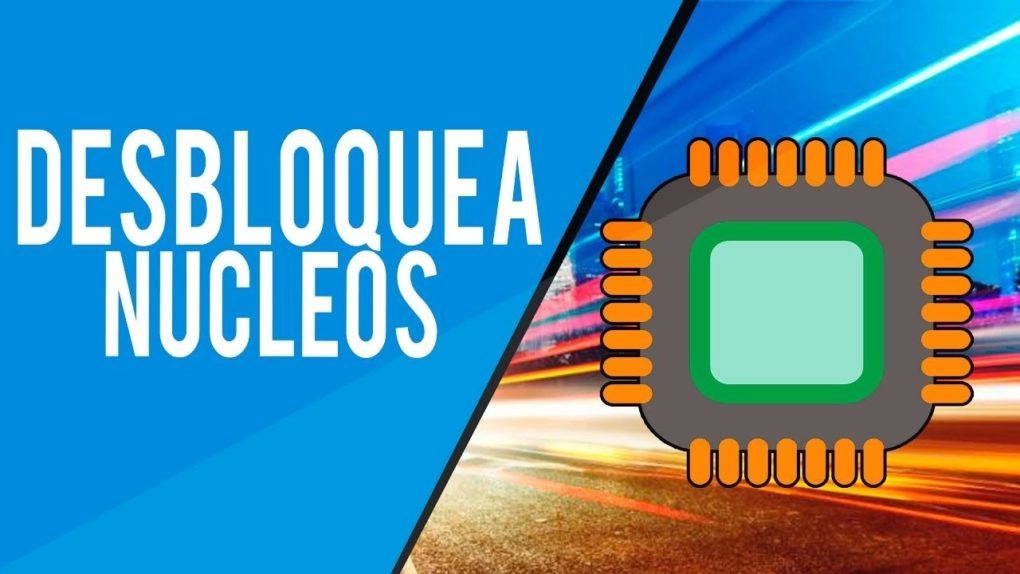 In this post we will show you how you can unlock all your processor cores in Windows 7, 8 or 10. Earn extra performance! ENTERS!
WE START:
Welcome to another new post.
The processor is the fundamental part to be able to use our computer. And as I have seen in many programming groups:
The processor is the one that processes everything. ?
And we all want to get the most out of it.
Today i will teach you how to unlock all your cores so you can use it to the fullest, but BEWARE: this is not overclocked, it will only unlock parts of your processor that were unused, so do not fear for any damage. Without further ado, let's go !:
How to unlock all your processor cores
In order to unlock all the cores of your processor, we are going to use a special program that you can download it from this link, as it will help us in our process. Continue with the following steps:
1.- Unzip the compressed file. If you do not have WinRAR full on your PC, I leave you this next post.
2.- Enter into the folder that you have left, and run the "UnparkCPU.exe" application. You will see the following interface: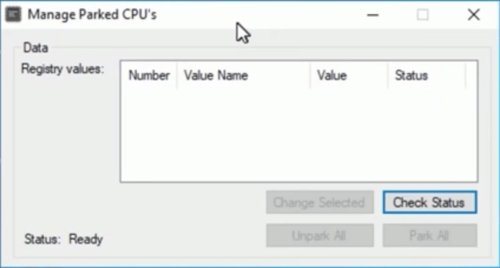 3.- Click the button «Check Status«, And wait for it to finish analyzing your processor.
When it's done, you'll see the results. In my case, it detected me that I have 2 cores to improve: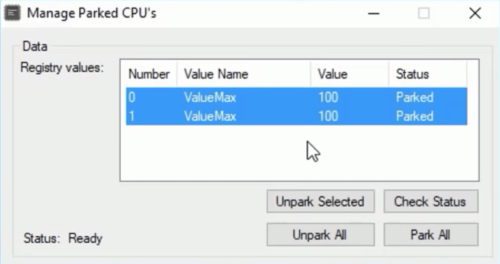 Clarification of doubts
Please read carefully to clarify what happens and what doesn't by unlocking all the cores of your processor:
Unlock all cores it is not overclock, but it will consume more battery of your computer. They will improve gaming processes and all that, but you will notice that the battery consumes faster, so we recommend that if you have a laptop, you select 1 or several cores, but not all.
If you have a desktop computer, we recommend that you select all the cores, it will consume a little more energy or light than normal, but it will not see you affecting your billing since it will not be much light (unless of course you use it all day, you will notice a few dozen of extra weights).
This does not degrade performance in the life of the computer.
Will not harm processor life neither, because it is not a voltage change nor is it overclocked.
4.- To carry out the process with all the cores, click on «Unpark all«, And wait for the program to do its work (it will take a few minutes). If it is with a few, select the ones you want and click on «Unpark Selected«.
When it's over, you'll see that in the column "Status" will appear "Unparked", is that they are already unlocked; "Parked" means "Blocked".
5.- Close the program and restart the computer.
DONE, you've unlocked all your processor cores! Until another post.
---
I hope I have helped you unlock all your processor cores.
You may be interested in these following tutorials which we have written and are similar:
In this blog we write more cool tech tutorials similar to this one. Visit us!
Could you unlock all cores What can your processor have? Let us know how you like the article below!
See you in another post.