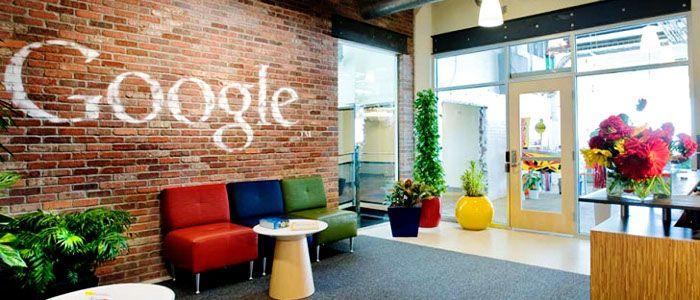 In this post we will teach you the qualities and skills you require to be able to work on Google or Netflix.
At present it has been possible to appreciate a great advance and increase in power in technology companies, as well as the transformations implemented within the offices, together with their employees. Such is the case of Google or Netflix, which have included labor policies and benefits for their employees that is not common in other technology companies or that are part of another sector.
Inside the Google offices there is a totally different world than we normally imagine, there are games or rest rooms, offer free food and there is even a paternity leave with a duration of 3 months. In the case of Netflix, in 2015 they also added the paternity leave but this is unlimited, valid for both mothers and fathers during the first 12 months of their children.
Among other benefits there are video games, yoga classes, bicycles to be able to move, slides, blackboards on the walls to jot down a possible idea and many more truly amazing things.
However, working either in Google or Netflix is not an easy task, since they receive a huge number of requests, as is the case with Google receiving two million a year, for instance.
Depending on the position you are looking for, they will evaluate different skills. But we want to show you the basics as published in CIO by a group of talented recruiters.
Have technical knowledge
Despite being looking for a job such as finance, this type of technology companies seek that their users also have knowledge about the company, understand the language they use with uncommon terms about how it works.
Search, analyze and reason
They are not looking for someone who is always right. They are looking for people with the capacity to think, analyze, reason. Find answers, understand them and improve.
Learn English
To work either on Google or Netflix, English is essential for a company of the caliber of Google or Netflix, even for other medium or small ones. It is the universal language, in technology the terms are all in English and communication with foreigners is done through this language. Remember that their offices are the best from all over the world.
Honesty and self-demand
Be honest and demand the best of yourselfYou cannot wait for someone to always be supervising that everything you do is correct. Obviously there is a person in charge of it, but there is nothing better than an employee who works correctly without having to be behind him.
Someone to make decisions
You must know how to see the different possibilities, evaluate them and make a decision based on the results. It is not about choosing an option to get out of trouble.
Work with your colleagues
Working alone is never good, power socialize with the rest, ask for help, discuss issues or get distracted in free moments with them it does not make you weaker or dependent on people, quite the contrary. You will always have support.
Planning and prioritization
If you want to apply to work at Google or Netflix, they search creative people, that you know innovate and think ahead. How do you see the company in a few years, knowing how to take advantage of all the available resources to give the best of itself. People who organize their work, make a plan, study the possible results and offer new solutions or ideas.
Communicate
Forget about your skills as a programmer or whatever you do alone, you must enhance the ability you have to communicate. They are looking for people who can read, write and speak fluently, in some cases without technicalities to offer a product to people who do not handle the technological issue.
Work on Google or Netflix It is not easy at all because they are looking for the best and most prepared in the sectors where there is a free vacancy, but the list exposed in the article are skills that you should put into practice in any job or company in which you are, since it is the right way to get them taken into account and in some cases earn points. But do not get obsessed with wanting to stand out from everyone else at any cost, always be natural and do your best.
---
I hope this information has been useful for you if you want to work either in Google or Netflix.