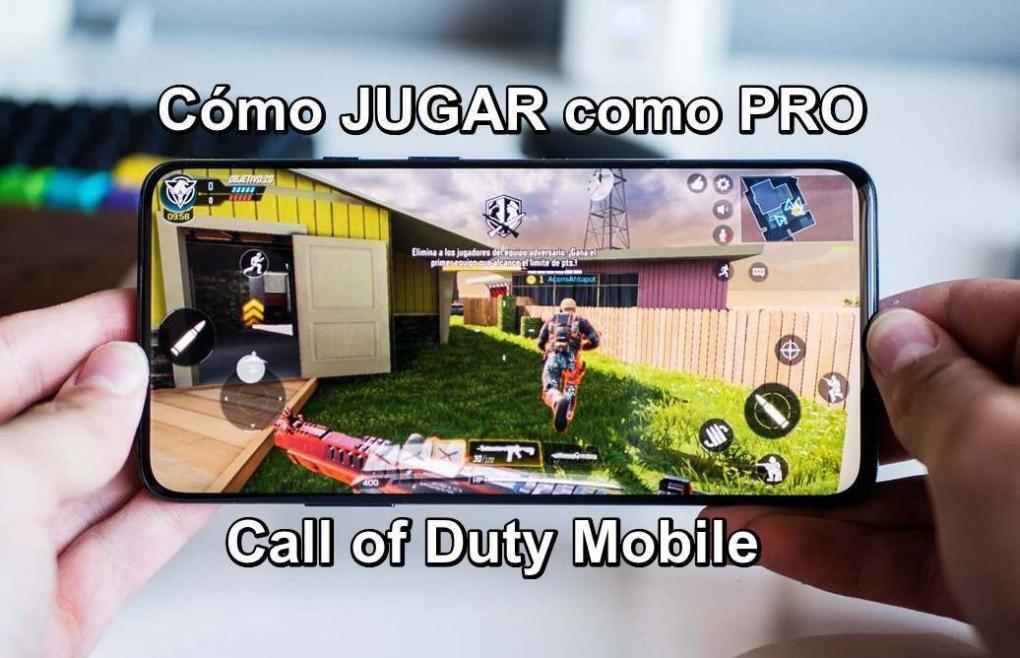 In this article you will learn how to play Call of Duty Mobile, the Battle Royale style video game both on (Android and iOS devices) and thus become the best survivor of the CoD Mobile saga. Come in now!
WE START:
Welcome again.
As we well know, the mobile version of the most popular shooting game of all time came into our hands recently. The game has become the protagonist of the attention of many in the gamer community these days. And it is that we cannot blame him, since March we have been looking forward to this title.
So, we have downloaded the game. But there is something that we must be clear about, no matter how similar this version is to console games, such as PlayStation and Xbox, some good things have been included.
Here we are going to talk about them, and at the same time we will do a tour of the game, to get to know him a little. If what they want is learn how to play Call of Duty Mobile, here we are going to show you how.
Read on and you will find everything you need to know about this game, and who knows ... there may be some tips cheats for Call of Duty Mobile at the end.
How to start playing Call of Duty Mobile
Have you already installed the game? Perfect! Now is the time to do a couple of things before we really start playing and wrecking our kill streaks:
Login or play as a guest
Being our first time, the game will give us two options. We can create an account through Facebook, or simply enter as guests and play directly. For those considering entering as guests, you'd better think twice.
It is advisable to link the facebook account, in this way everything our progress will be saved in the cloud, so we can protect our data in case something unexpected happens. The last thing we want is for our progress to be totally lost.
The process is very simple, we just have to choose the option of login and link Facebook account. Done, now our progress will be saved.
The tutorial
The next thing we will have is a tutorial. Which we can jump, but it is best to complete it. First, because that way we will get an idea of the game controls and become familiar with it.
And second, because it shows us three essential things in CoD games, they teach us how to use rifle, sniper and UAV.
It is short and very simple, but it can help us get into the game well before launching into multiplayer. Well, now that we can start playing we must know the game modes.
This mobile version comes with two modes. We have the classic multiplayerLet's face it, it wouldn't be a Call of Duty game without multiplayer. The second modality is Battle Royale. That's right, CoD has joined the fashion for Fortnite, PUBG and Free Fire.
Call of Duty Mobile multiplayer mode
Multiplayer Mode is the mode that has perhaps made this franchise so famous. If we have experience in titles in this saga we will be quite used to the game mode.
The tutorial also consists of teaching us to play in multiplayer, since they will put us in a test field with bots to see how the move is. Once we get through this, we can access normally and play with four other people.
When starting a multiplayer game this is what we should do:
We will select the multiplayer game mode that we want, these are: Frontline, Team Duel, Dominion, Search and destroy. Additionally we have Practice with AI.
We will choose our weapon kit, this is important because we will select our custom arsenal that best suits our gameplay.
What follows now is to choose our combat pack. This is the kind of soldier we want to be, whether just infantry or to be a support for our team as a sniper.
After this, it only remains to wait for the game to start.
Tips to perform better in games
As a plus, here are a few tips that will help you win games in CoD Mobile:
Always keep moving.
Upgrade weapons.
Employ the benefits.
Use the knife when prudent.
See the elements of the mini-map to know what is around.
Never reload or do a special attack if you are not under cover.
Knowing all this, it will only be necessary experience and practice in multiplayer to level up and position yourself.
Call of Duty Mobile Battle Royale mode
We may already have experience with this mode because of games like Fortnite. But the truth is that Call of Duty Mobile Battle Royale It is different from the ones we already know.
First, to unlock this game mode, we must first get to the level 7, we will achieve this in the multiplayer mode. There are no individual games, teams of four people are automatically formed per game.
When we enter this type of modality, this is what we should do:
First we will have to choose the type of soldier we will be. We have three categories: Stormtrooper, Mechanic and Medic. Each has its own strengths and abilities.
At the beginning of the game we will be on the plane, and the one with the jump controller you can choose where the team will jump.
We will land only with a knife, we must search boxes with ammunition, weapons and equipment, to collect our arsenal.
The team must stick together, and each of the members must support each other.
If a member is injured we must heal him because here numbers can be the difference between victory and defeat.
The virtual store
Internal purchases are something new in this game, and they are not liked by many. This is because CoD points are required to purchase weapons, equipment, and perks. Which in turn translates to shopping with real money.
This store does not differ much from others in the Battle Royale style games, but certainly the prices are somewhat high. But do not be alarmed, here we will show you some ways to get free CP in Call of Duty Mobile.
With this information we already have everything we need to get started in CoD Mobile.
The game still has some details to polish, but it is still a fun game with which we can spend hours of entertainment. If you have not downloaded it yet, we invite you to follow this link and start playing CoD Mobile for Android and iOS.
DOWNLOAD CoD Mobile for Android
---
Before concluding we remind you that in our blog you can get everything about the world Gaming- Games for Android, iOS, PC and more. Visit us! Similarly, we have more content from Call of Duty Mobile that may be of interest to you.
Did they learn to play CoD Mobile from scratch for Android and iOS? Did the tricks shown in Call of Duty Mobile? We appreciate your comments.