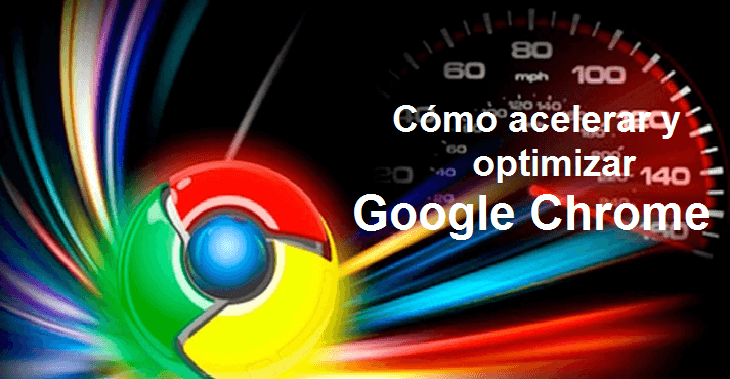 In this opportunity we will teach you how to speed up or optimize Google Chrome and thus be able to raise its performance to the maximum. ENTERS!
WE START:
It is well known that Google Chrome it is the most used browser in the world, and all due to its interface, features and functions that are very attractive. However, with so many options, we may not outperform and your performance will suffer.
In this post we will explain what you can do to speed up and optimize Google Chrome to the maximum. We will present you several incredible alternatives that will fix the problem immediately; However, you must bear in mind that these must be carried out exactly as indicated, since they can affect the operation of the browser and, ultimately, you will have to reinstall it. Let's see.
Speed up and optimize Google Chrome
Each of these actions will help improve speed with which you can navigate using Google Chrome. Likewise, they will optimize its performance, so that you do not need many resources on your computer, above all, to alleviate the load on RAM when using it.
We recommend that you try the following actions one by one that we will mention below:
Delete the extensions you don't use
In general, on many occasions we install extensions in the browser that are not really necessary, but what very few know is that the extensions work in the background and cause the loading of web pages to be affected. Therefore, removing those that are not essential can help improve the speed and performance of the browser.
Now for remove extensions from Google Chrome you must follow the following steps:
 

Open your browser.

 

Click the button

"Options"

located in the upper right.

 

Choose

"Setting".

 

A window will open. Look for the option

"Extensions"

located in the menu reflected on the left side of the screen.

 

Once there, all the extensions you have installed will be reflected. Each of these has the option to delete or remove.

 

Click on

"Remove"

or

"Remove"

and it will throw you a confirmation box, press "Remove" or "Delete" again and you will have completed the procedure.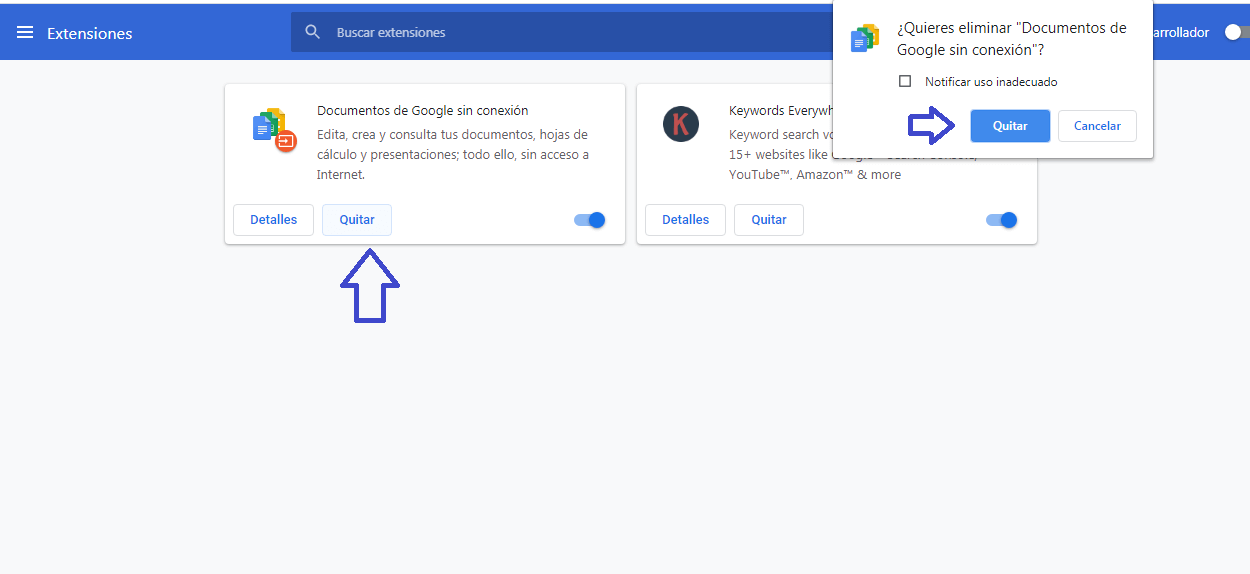 Edit the flags of Google Chrome
To achieve speed up and optimize Google Chrome it is advisable to edit the flags of Google Chrome; However, pay close attention to the following steps, since a configuration error will cause serious damage and to solve it you will have to reinstall the browser:
 

Login to

"Settings"

and select

"Advanced settings".

 

Then deactivate the option

"Keep running applications in the background when closing Google Chrome"

and the option

"Use hardware acceleration when available"

you will leave it active.

 

Then restart your browser.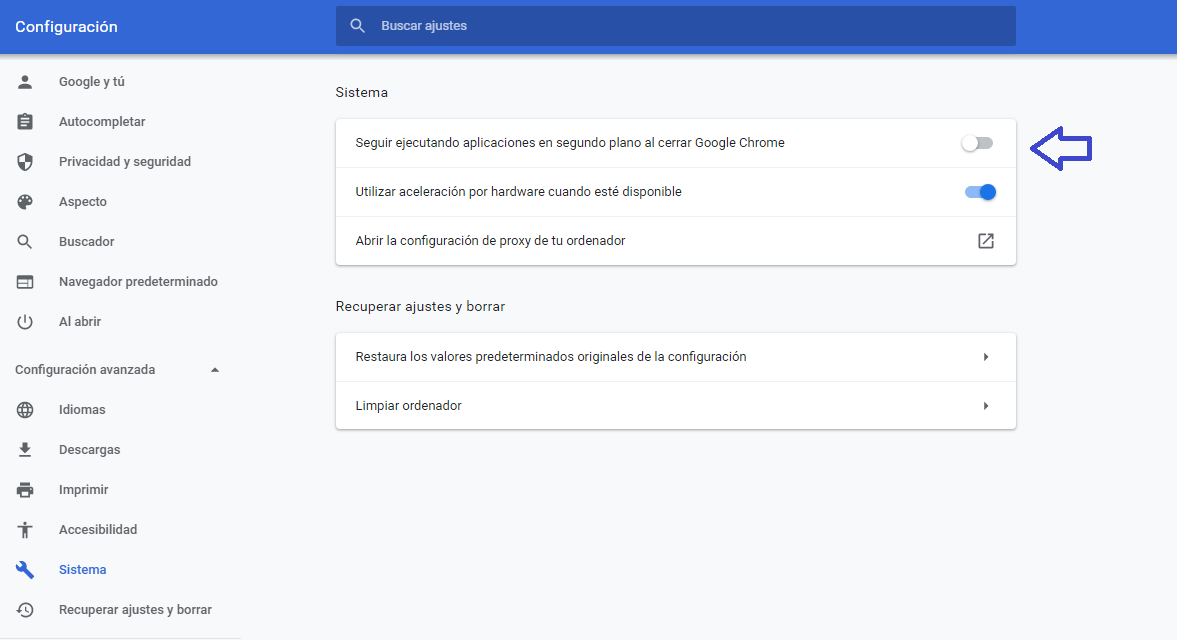 Configure the Google Chrome flags
This action should be performed automatically after you have performed the above action:
Enter the flags configuration options. To do this, write the following in the search bar: chrome: // flags

You must configure the options as follows:
Override software rendering list - ENABLE:

r

replaces software playlist, allowing GPU acceleration on unsupported system configurations.

GPU rasterization - ENABLED:

it will use your graphics card to rasterize the web content.

Smooth Scrolling - DISABLED:

You can see that when you download the pages with the mouse wheel it will jerk you on many occasions, in exchange for this, the system gives you more performance when handling Google Chrome.

Show Autofill predictions - DISABLE:

it will annotate web forms with autocomplete field type predictions, such as placeholder text.

Hardware-accelerated video decode - ENABLE:

when necessary the browser will rely on your hardware components to go faster when performing heavy tasks.

Fast tab / window close - ENABLE:

allows tabs and windows to close faster.

Automatic tab discarding - DEFAULT:

If this option is enabled or activated by default, the tabs will be deliberately discarded from memory when it is low.

SafeSearch URLs reporting - DISABLED:

s

If this option is enabled, inappropriate URLs can be reported to SafeSearch.
        3.Once you have changed the configuration of these flags, you must restart the browser by simply clicking on the button "RELAUNCH NOW".
Delete web apps you don't need
By removing these unnecessary applications you can speed up and optimize Google Chrome, since there will not be different tasks being managed simultaneously. To do this you must follow the following steps:
 

Type the following in the search bar:

Chrome://apps.

 

Then you just have to

choose application

you want to delete. To do this, right click on the application and select

"Uninstall from Chrome."

 

Confirm the action and you will have already deleted it.
Delete files from cache memory
Usually the cache is always full of unnecessary information, and this affects the speed of the browser. To empty the cache you must follow the following steps:
 

Login to

"Setting".

 

And then select the option

"Record".

 

Being there, choose

"Clear browsing data."

 

A pop-up window will open, select the tab

"Advanced configuration"

and choose the option

"Cached files and images."

 

Finally, click

"Delete data".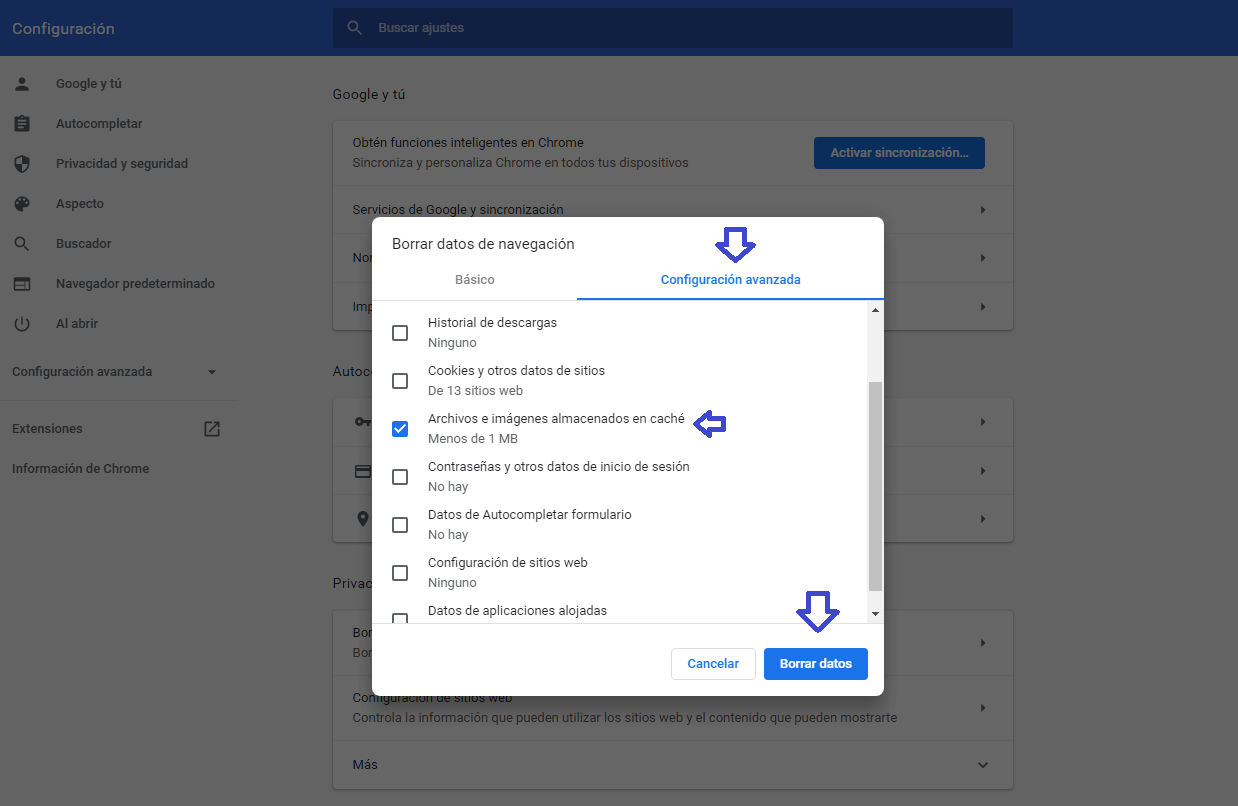 Install specialized extensions to improve performance
In the Google store you can find programs or extensions that help speed up and optimize Google Chrome. Let's look at some of these:
It is one of the actions that you have to perform, yes, because yes, if you want speed up and optimize Google Chrome. To update it you have to do the following:
 

Go into

"Setting".

 

Choose the option

"Help"

and then select

"Google Chrome Information"

.

 

In case of an update, you will only have to restart the browser to complete the process.
Reinstall Google Chrome
In case you still notice that the browser is still a bit slow, the last action to take is to reinstall it as it may be due to a bug in it.
While it is true that there are many other things you can do to speed up and optimize Google Chrome to the maximumWith the ideas that we have given you previously, we are sure you will achieve the task.
Remember that you must be very careful when doing them to avoid any failure in the system.
---
Now we say goodbye.
If you want to learn others related to Google Chrome see the following posts: