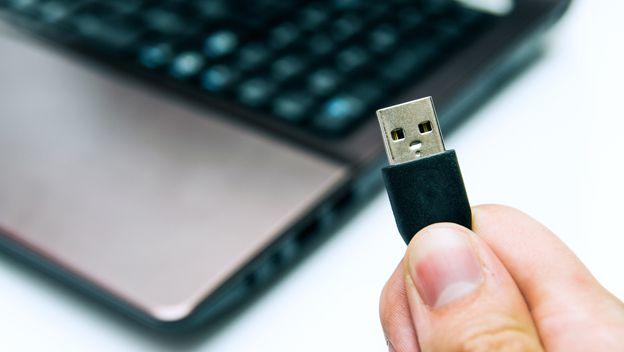 In this tutorial we will teach you some very efficient solutions that you can use when you get this annoying error: USB device not recognized. ENTERS!
WE START:
Yes I know: this mistake is too annoying, that is why today you will learn to fix USB device not error recognized in a fast way.
This tutorial will not generate you any convenience or headache; we have written as clearly as possible.
You should be aware that this situation is due to a much more extensive problem between USB drives than can be seen.
This problem can occur due to other internal problems of the Windows or of the computer itself, as well as the pendrive device.
Why does the USB device not recognized problem occur?
Although many times we wish we could fix USB device not recognized error, we have to be clear about the problem that caused this error.
The most common problems that generate this error are the following:
Device in suspension
One of the main problems that can generate this failure in the program or the device is due to the selective suspension system of the system, which may be activated.
This situation can occur due to:
Enabling the system to reduce the power supply to USB devices that are not active at the time this occurs.
If you disconnected your device in a violent way, it is very likely that there will be problems to be able to detect it later.
Windows 10 update
Windows updates not only affect its own applications, but also the necessary drivers and components on your computer.
These are automatically updated too so they can keep working.
Windows driver issues
These drivers are the main ones in charge of the component working properly. Because of this, it tends to get used to this getting suspicious when it doesn't.
This aspect is something that can happen in a continuous way very easily if the update has not been carried out correctly.
Installing the Creator Drivers
The latest versions of Windows usually stand out for their great support for hardware recognition.
However, this support will not always be the most appropriate for the device.
So it is necessary need drivers that the creator of the component places at your fingertips from his web portal or even from a disk that leads to the device.
How to solve the problems that cause USB device not recognized errors?
Fix device to sleep
To fix the device sleeping issue, you will need to disable Windows' selective sleep feature.
Windows 10 update
You must keep your computer constantly updated with the automatic updates that Windows offers.
In this way, the drivers and functionalities of your equipment will be in correct operation.
Follow these next steps below:
1.- Enter the Windows Control Panel and access the Update and security section.
2.- When you are there, you must select the Windows Update section and go to Check for updates.
3.- If there are still pending updates, they will be in this section, so you can access their manual installation.
Windows driver issues
If you think this may be a reason, you should immediately access the reinstallation of the affected control.
Read this tutorial to see how to update or install drivers.
Installing the creator controls
It is always very important and helpful to go to the support web portal of the creator of the USB device that is presenting the fault or problem.
In general, there is usually a higher probability that the latest versions of the ideal drivers for your operating system will be found.
Thanks to this, we can understand that if you want to solve the USB device not recognized error, you have to be aware of the different factors that may be causing this problem, since each one has a different solution than the others.
---
Before concluding this article, I would like to tell you that in this blog you will find many more tech tutorials like this, surely there will be something that interests you to read.
Similarly, we are passionate about writing hardware related articles: tutorials, guides, help, tops, among MANY other things. Check us out!
Were you able to fix the USB device not recognized error? Leave us your invaluable answer in the comment box!
See you in a next post.