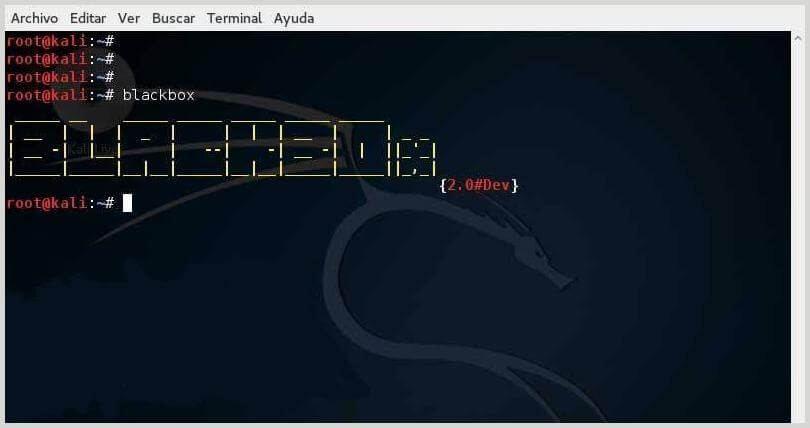 If you are interested in learning how to perform pentesting or security audits, or simply what you want is to try to breach systems, today we will teach you how to download and install Linux BlackBox distro, a super interesting tool that will allow you to do it ENTER!
WE START:
Welcome back to another post.
In case you are interested or already know how to perform pentesting, surely you already have knowledge that some GNU / Linux distributions They include packs of tools that allow you to carry out this type of practice, and as we said at the beginning, one of these is BlackBox, one of the great and well-known distros of this guild; Although, there are also others such as Kali Linux, Parrot OS, Santoku, WifiSlax, etc.
What is the BlackBox distro?
BackBox is a software tool that allows you to perform security tests, attack passwords for platforms such as WordPress, Joomla, and depending on the version, it has other extra functionalities and plugins.
This linux distribution based on Ubuntu It is geared towards penetration testing and security evaluation and provides a variety of network and computer systems analysis tools. It brings with it tools necessary for hacking and security testing.
Main goal
The BackBox objective is to provide an alternative system, which can be customized and has very good performance. This tool uses the lightweight Xfce window manager.
It also includes some of the Linux security and analysis tools, with the purpose of carrying out several objectives: web application analysis, network analysis, stress and sniff tests, vulnerability assessment and computer forensics.
BackBox Categories
Information gathering.

Vulnerability assessment.

Exploitation.

Privilege escalation.

Maintain access.

Social engineering.

Wireless analysis.

Reverse engineering.

Documentation and reporting.
BlackBox tools
Within these categories are the most popular pentesting tools:
Metasploit.

Armitage.

Nmap.

Open VAS

W3af

Scapy

Ettercap.

Wireshark.

Kismet.

Aircrack.

Sqlmap.

John The Ripper.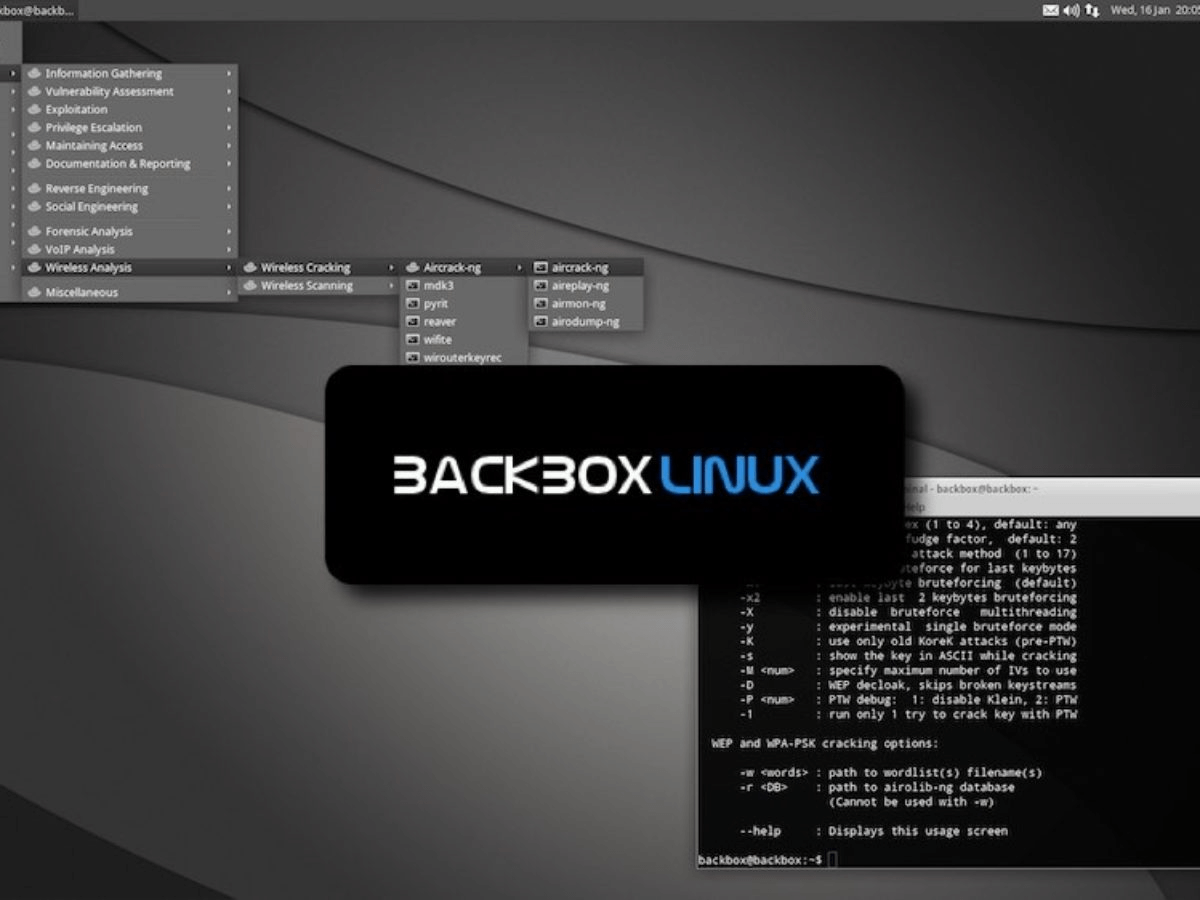 Download Linux BlackBox distro
On June 11, 2019 the distribution was updated to a new version reaching BackBox Linux 6, this being the last one so far, which is why we will teach you how to download and install.
This new version updates the Ubuntu 16.04 system components to the 18.04 branch. And the Linux kernel has been updated to version 4.18. The ISO image is assembled in a hybrid format and adapted for download on UEFI systems.
DOWNLOAD Linux BlackBox distro
Requirements to be able to download and run BlackBox Linux 6
DVC-ROM drive or USB port (3GB).

32-bit or 64-bit processor.

1024 MB RAM memory.

10 GB of hard drive space.

800 × 600 graphics card.
Now, to get this version, you just have to go to the official website of the distribution where you can get the system image from its downloads section. The size of the bootable ISO image is 2.5 GB.
On the other hand, if you already have a previous version of the distro, you can update the version by executing the following commands:
sudo apt update -y && sudo apt upgrade -y && sudo apt dist-upgrade
After the update you will have to restart your computer to load the system with the new kernel.
Install Linux BlackBox
Installation is very simple, like any Ubuntu or Debian distro. In addition, you can install it on a USB to make it portable and be able to take it wherever you want to do the penetration tests.
If you want to install the Linux BlackBox distro, once downloaded, perform the following steps.
We will install BackBox in VirtualBox; so, the first thing you should do is

download VirtualBox from its page

. To install it we will use the deb packages with GDebi or through the command line.

Then you must

create the virtual machine where you will install BackBox

. Go to the "New" option. Assign the installation name and distribution type Ubuntu and the distro is BackBox 4.5.

You can use the expert mode and do all the steps on one screen or, do it step by step the Guided Mode to receive detailed explanations.

Click next and go to the screen to crear a virtual hard disk

to use an existing virtual machine if we want to import it already customized by us.

Click "Create" and go to the screen to select the type of virtual disk.

Then specify the storage type, if it is fixed or dynamic size.

You must indicate what the size of the virtual disk will be. The BackBox installation occupies 4 GigaBytes, so with 8 GB of virtual disk it is fine.

It ends with the virtual machine creation and returns to the main screen to start the ISO installation.
ISO installation
When you start, it will ask you to indicate in which drive the ISO is located, whether on a DVD device or in a folder.

Click on the «Start» button and it will start running in LiveDVD mode,

At the end of the start you will see the BackBox desktop, The menu is located at the top where the B logo is.
You will have two options: you can install it on the virtual disk or use it in LiveDVD mode without installing.

As we said at the beginning of this section, you can also burn it to a DVD to use it in this way on any computer without installing it.

Go to the menu and in the right column you will see the option «Auditing», this is where you will find the tools organized by category.
After performing these simple steps, you are ready to use the software. Remember to do it professionally and ethically, otherwise you could get in trouble.
Note
The content above is merely informative and instructiveWe are not responsible for the misuse that may be given to the Software set out here.
---
How could you tell, this is an extremely interesting, functional and GNU licensed tool. I hope the information contained here is useful and allows you to test your information systems.
We read each other in the next opportunity, but we do not want to say goodbye without first recommend other of our posts: