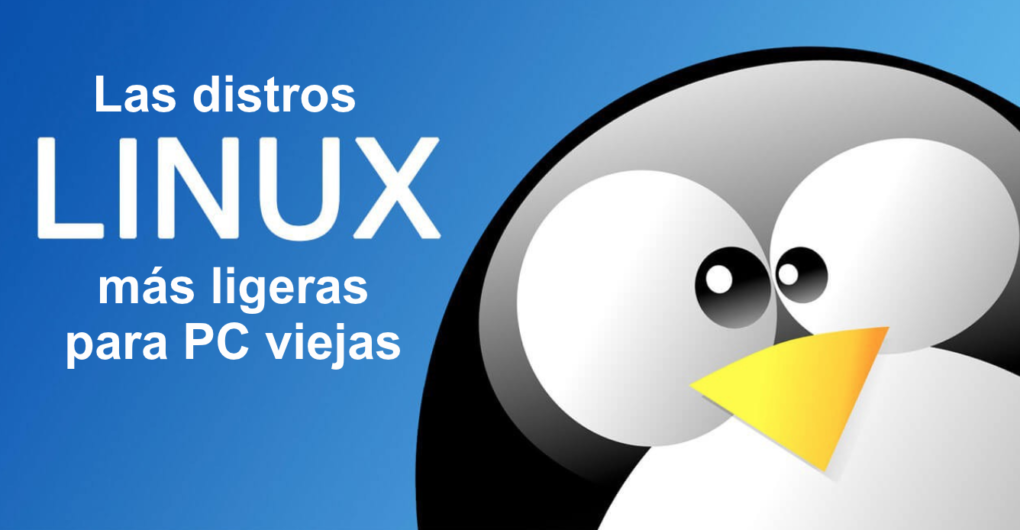 In this post you will find the better, faster and lighter distributions to have a lightweight Linux for old computers and old PCs. ENTERS!
WE START:
If you own some kind of old-fashioned desktop laptop, there are so many Lighter and faster Linux distributions that can be installed on old PCs.
With them you can enjoy a computing experience without any delay.
From a wide variety of options, you can choose from the most recommended.
These can be Lubuntu, Linux Lite, or Puppy Linux, or choose one that can be used in a lightweight desktop environment, such as Arch Linux or Debian.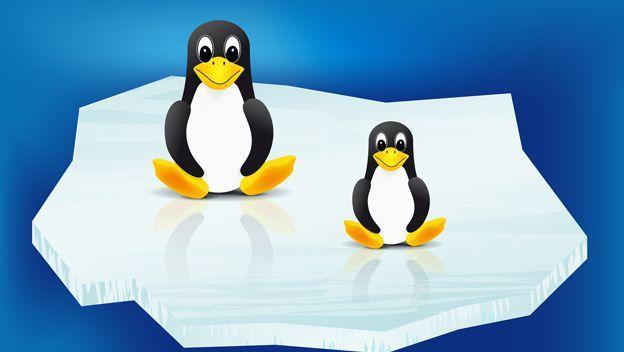 What is a distro (Linux distribution)?
We cannot talk about the lightest Linux distributions without even knowing or having at least a little knowledge regarding what is a Linux distribution.
A Linux distribution, which is colloquially called a distro, is a software distribution which is based on the Linux kernel.
Contains software packages for meet specific needs owned by users, giving rise to enterprise, home and server editions.
They are generally made up, mostly or totally, of free software.
However, they often add proprietary apps and / or drivers.
Apart from the Linux kernel, distributions usually contain the GNU project tools and libraries and the X Windows System windows mechanism.
Depending on the class of users to whom the distribution is directed, other types of software may also be included.
Such as the spreadsheet, word processors, administrative tools, multimedia players, among other things.
In the case of containing GNU project code packages, it is called GNU / Linux distribution.
There are some distributions that are commercially supported, such as openSUSE (Novell), Fedora (Red Hat), Mandriva, and Ubuntu (Canonical Ltd).
Said distributions found maintained by the community, such as Gentoo and Debian.
There are also distributions that are not related to any community or company, such as Slackware.
Best Lighter Linux Distributions
Now that you know in detail what a Linux distribution is, let's move on to check which are the lightest that you can use on your computer.
Remember that you are Linux distributions are so light You can use them on older computers or PCs, so they will run well for the amount of resources you have on that computer.
Without more to mention, let's check out that list!
Puppy Linux
Linux distributions have always been known for their versatility. These tend to have flashy and interesting names, unique effects, and are often highly customizable.
One of the Linux distributions that has a very nice and special purpose name of Puppy Linux.
It should be noted that this distribution is not based on any other Linux distribution.
Instead, it can be built from packages from other distributions such as Slackware and Ubuntu.
Puppy Linux size is very small: somewhere around 200MB. It is one of the smallest Linux distributions found on this list.
Due to this, it is the most recommended if the person does not want to have an application that takes up so much space on their computer.
Your minimum hardware requirements for the operating mechanism are 256 MB RAM and 333 MHz processor.
Bodhi Linux
This is a very light version, which It is based on Ubuntu Lts, and that in turn has Moksha Desktop.
Moksha is the continuation of the 17 Enlightenment desktop with many more features and a low error rate.
Moksha does not appear with any type of internal composer sale by default, but Compiz effects can be added to it.
In the forefront of aesthetics, Bodhi Linux can look great, and everything you own or provides works perfectly.
Due to the Ubuntu repositories, you get access to tons of free software.
Your minimum hardware requirements for the operating mechanism are 128 MB RAM and 500 MHz processor. being among the best faster distributions and light that you can find to have a light Linux on old PCs.
Linux Lite
It is a very good lightweight Linux operating system found based on free LTS.
This is loaded with all the applications that can be very useful and that in turn are very popular
These popular applications are LibreOffice, Mozilla Firefox, GIMP graphics editor, Thunderbird email client, VLC Media Player, among others.
This gives us to understand that with Linux Lite, the user can be achieved with an "out-of-the-box".
The Linux Lite menu often reminds many people of Windows XP versions or other versions.
This Linux distribution presents an extremely friendly environment for beginners, as well as a lightweight Xfce desktop that tends to make things much easier.
Your minimum hardware requirements for the operating mechanism are 512 MB RAM and 700 MHz processor.
Lubuntu
This light and fast operating mechanism use the LXDE desktop minimally, as well as a fine selection of light applications.
LXDE is specially manufactured for machines with low hardware.
By focusing on energy efficiency and speed, Lubuntu is the best solution for an old tidyr which, in turn, has low hardware specifications.
The official Lubuntu website states that the operating mechanism must work on computers that are not older than 10 years.
This Linux distribution arrives fully loaded with all the important software you require.
You can get CD recorder, PDF reader, Mozilla Firefox web browser, word processor, email client, mtPaint, MP3 player, and much more.
Your minimum hardware requirements for the operating mechanism are 258 MB RAM and Pentium II or higher.
Peppermint OS
It has a unique quality that makes this distribution different from the rest of the others.
It is a kind of mix of an infrastructure that is based on the regular Linux desktop applications and in the cloud.
Apart from all of this, Peppermint is a light and fast operating mechanism.
Like the other Linux distributions mentioned above, this Lubuntu-based distribution is compatible with 32 and 64 bit hardware.
This being built on Lubuntu, it is able to take advantage of Lubuntu software repositories.
Your minimum hardware requirements for the operating mechanism are 512 MB RAM and Intel x86 Architecure CPU.
After this, we can understand lighter Linux distributions they are a widely used application for these computers that do not have updated hardware.
It can also be for computers that, in general, are very old.
---
We hope this post has been of great help to you to find Linux distros that are light and fast for your old computer.
On this website we write all about linux: distros, tutorials, help, tips, programs and more. Visit us!
If what you are looking for are distros for computers that are not old, maybe this post it is very helpful.
¿Do you think that with these OS you will have a lightweight Linux? Do you think they are the lightest and fastest Linux distros for old computers and old PCs? Let us know your opinion below!
See you in another article.