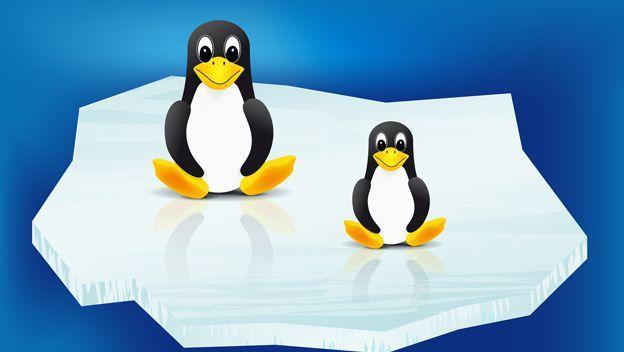 In this post you will find a very well done comparison of the best lightest Linux distributions to install on your computer. ENTERS!
WE START:
The lightest Linux distributions (like any other), are usually a kind of free software distribution that is based on the Linux kernel in which different software packages are wrapped.
These packages are usually created to satisfy the insufficiencies of a specific group of users, giving rise to business, domestic, etc. editions.
Generally, they tend to be made up, totally or completely, of free software, although they often incorporate proprietary drivers or applications.
What are the 5 lightest Linux distributions?
Today, choose one of the lightest Linux distributions It depends a lot on the person's preference, as well as their computer.
You certainly don't want to wait 4 hours for your chosen distro to boot, but you may have older or low-resource computers.
Maybe you have an old Am386 or 80486, or you just bought a cheap computer and with a classic distro go slow.
If you want to know what Linux you can install on your computer that is fast, then take note of the following 10:
AntiX
In order for you to make this Linux work automatically and individually, you need 64MB of RAM and a Pentium II.
It is also recommended to have 128MB. Because of this, it can be installed in equipment designed in the late 1990s without any inconvenience.
Your image can be downloaded which is less than 700MB in size, so it can be burned to a CD for installation.
It contains quite a few pre-installed application packages such as MPlayer, LibreOffice, Claws mail client, Iceweasel lightweight browser, etc.
SparkyLinux
Another one of the best lighter Linux distributions!
It only requires 256MB of RAM. Whatever the case, it can perform its functions with older 32-bit processors.
The capacity required for it to work is similar to the Pentium III. Also, it only requires 5GB of free hard drive space.
Among the packages included in this distribution are GIMP, PlayOnLinux, VCL, QMMP, LibreOffice, DropBox, Teamviewer, among others.
These will be installed by default.
Lubuntu
One of the best known distributions of these specialties is Ubuntu.
This is because it works with a lightweight desktop environment for low-resource computers.
Being an official distro, its update and development maintains a certain parity with Ubuntu.
It can perform its functions on computers with very low RAM memory, as well as on hard drives with low capacity.
Likewise, it can also work on computers with old chipsets.
We can also highlight the software that comes pre-installed, which is specially designed to consume few resources.
Another of the great advantages that it offers to the user is the great community behind this distribution, with which you will not need an update, etc.
If you own a laptop, Lubuntu can also be a great option to consider.
Puppy Linux
This distribution was created to use as few resources as possible.
It has different lightweight desktop environments, such as IceWM, JWM, and LXDE, as well as applications that turn out to be very interesting.
It is very complete, simple, and can boot from a pendrive, or even be installed on the hard drive.
Likewise, it can be downloaded, since its image only weighs about 100MB and is available in LiveUSB and LiveCD versions.
It covers such a low amount of memory, that with OpenOffice in use it will not exceed 256MB RAM Used.
Regarding the requirements that are demanded, it can boot with only 64MB.
In personal opinion, of all the lighter Linux distributions in this post, this is the one that suits me for older PCs.
Xubuntu
This distribution is sister to Lubuntu, since both are recognized by Canonical.
If you have a computer with extremely limited resources or want to purchase a system as fast and lightweight as possible, this is a good option.
Xubuntu can be connected with only 800Mhz of processor, a hard disk of at least 4GB, and 384 MB of RAM.
Thanks to this, we can get to know a little better the lightest Linux distributions with greater relevance in this competition that exists between the other distributions that can be achieved throughout the internet.
---
Before finishing the post, I would like to tell you that in this blog we are LOVERS OF LINUX. We have Tutorials, Tips, Help, Linux Distributions, between much more!
How did you like this post? Do you agree that they are the lightest Linux distributions? Let us know in the comments!
See you in another post.