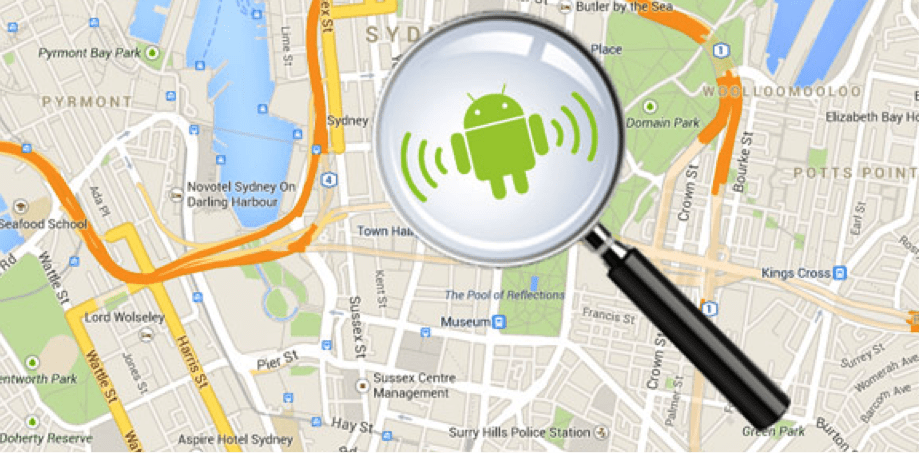 In this post you will learn how locate lost or stolen Android cell phone step by step, in a simple and fast way.

How to locate a lost or stolen Android cell phone? It is simple to do, you have several tools at your fingertips to find it. We will guide you!
The main advantage is that most of these are FREE and offer you several alternatives to protect your private information.
Many times the unfortunate incident can happen that you steal your cell phone, in which you have a large part of your private information, such as:
The pictures,
bank accounts.
Login to your emails and more.
That is why we must put them first and take precautionary measures.
Prevent the theft or loss of your Android smartphone
The first thing we must do is have the options to locate cell phone Android stolen or lost. Follow the steps to enable it:
Keep location on
It is essential to always keep this option activated to be able to locate your mobile at the time of any loss or theft.
To do this go to: «Settings / Location / Activate location«.
Check that location and lock options are active
This will allow you to access a computer and be able to perform the appropriate actions to lock the phone or erase the data.
Go into "Settings / Security / Device administrators / Find my device«.
Know your number IMEI
This number is a unique identifier that each device has mobile, it is made up of 15 digits and is always necessary in case of:
Repair.
Guarantee.
Robberies and others.
To know yours you must type the following: * #06# and press «Call». Write it down and keep it in a special place where you can quickly turn to if you need it.
Install third-party apps
There are many applications that circulate on the web that can locate an Android cell phone stolen or lost, and not only that, they offer more anti-theft functionalities.
The most prominent and best recommended are the following:
Cerberus Anti-Theft
This is the best application for protection and cases of theft of your smartphone. It is only available on Android phones.
Beware of fake versions in the App Store.
With Cerberus we can:
Track and control our phone through a website, or through SMS.
Lock it with a unique code.
Record audio remotely.
Take photos of the person using your phone.
Avast Antivirus
This application is a complete package as it brings virus detection and protection, backup options, energy saving and anti-theft options.
It allows you lock and wipe your phone data remotely, listen through the microphone, and activate stealth mode so they don't know that Avast is protecting your phone.
Prey Anti Theft
It is available for both Android and iOS, it is completely free and allows you to keep your device located and tracked in case of losses.
There you can register up to 3 different devices and they are anywhere in the world, you can download it to laptop and smartphone.
How to locate Android cell phone
If unfortunately this event happened, but you were cautious and followed the previous instructions, then you will have at hand a wide range of options that you can use to report or delete the information on your smartphone or try to recover it.
Locate cell phone
If you have the Location and options of «Find my device», in addition to having your section started in a Google account, you can go to this website to track the location of the lost or stolen Android cell phone on the map.
Set lock and erase
In the same way, within the previous website that we gave you, you have enabled the options of:
Send a notification.
Play a sound at maximum volume for 5min.
Lock the device with a PIN or password.
And permanently erase the data stored on your device (it will not erase those stored in the SD cards).
Also from your Google account you can buy if there are suspicious activities, since you have the option to try to call your phone or log out of Google on it.
Beware of this last option Because if you do, you will lose contact with your phone and you will not be able to continue locating your stolen Android, or check the activity of the thief on your phone.
Use the special tools of third-party applications
As a last resort, if you managed to install some of the apps we mentioned earlier, then you can use your options from a web browser.
It will only be enough to log in to their respective pages and focus on obtaining the necessary information to report the thief or try to find your stolen or lost Android cell phone.
You can have at your disposal options such as:
Send messages to track location.
Take photos via the phone's front or rear camera.
Even record audio with the microphone.
They can be done remotely and upload these files to the cloud to access and use them to your advantage.
Then you know, when someone asks you how to locate a lost or stolen Android cell phone, you will know what to answer: it's easy and simple, you just need to be careful, and read this post by Master Coria.
Never take your eyes off your phone and keep the tools that we mentioned in this article active.
Being cautious you can avoid having to resort to these methods and with it, take a great displeasure for the event.
---
Before concluding the post, I would like to tell you that WE'RE PASSIONATE ABOUT ANDROID. In this blog you will find more tutorials, guides, games, apps, among many other things.
Similarly, we talk a lot about Informatic security: we offer you step-by-step tutorials, news, tools, and more that might interest you. Visit us!
Were you able to complete this tutorial on how to locate a lost or stolen Android phone? Leave us your answer in the comment box, please!
See you in a new post.