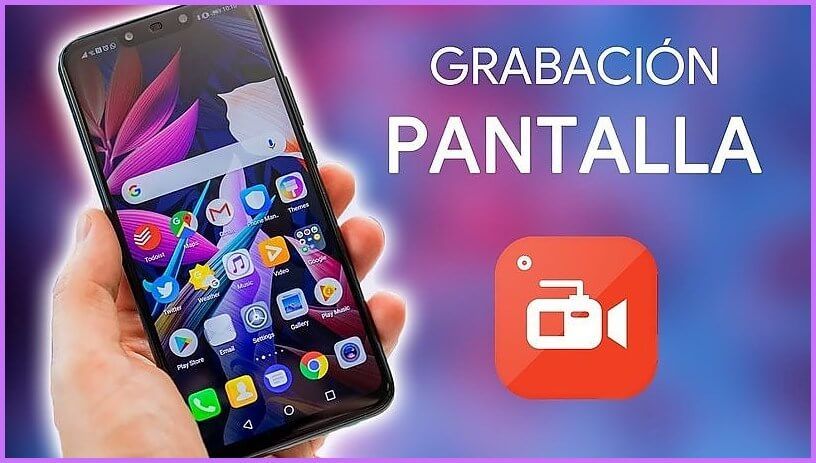 In this post you will learn how to record the screen of your Android mobile, both with the native app and with third-party applications in a few steps. ENTERS!
WE START:
Welcome.
It is well known that your Android mobile allows you to take screenshots of photos or content; however, there are limitations when it comes to wanting record videos with the native app. 
Although there is this drawback, at some point you will need to record a conversation, video or video call, so you need to know how to record your Android screen step by step. If this is your case, toHere we explain how to do it, through the native or third-party app.
Steps to record the screen of your Android mobile
Previously, specifically a couple of years ago, to record an Android phone screen, the root access also known as super user.
However, this changed from the release of Android 4.4; Now you do not need a specific configuration on the mobile, or be a root user to make a good part of the recordings.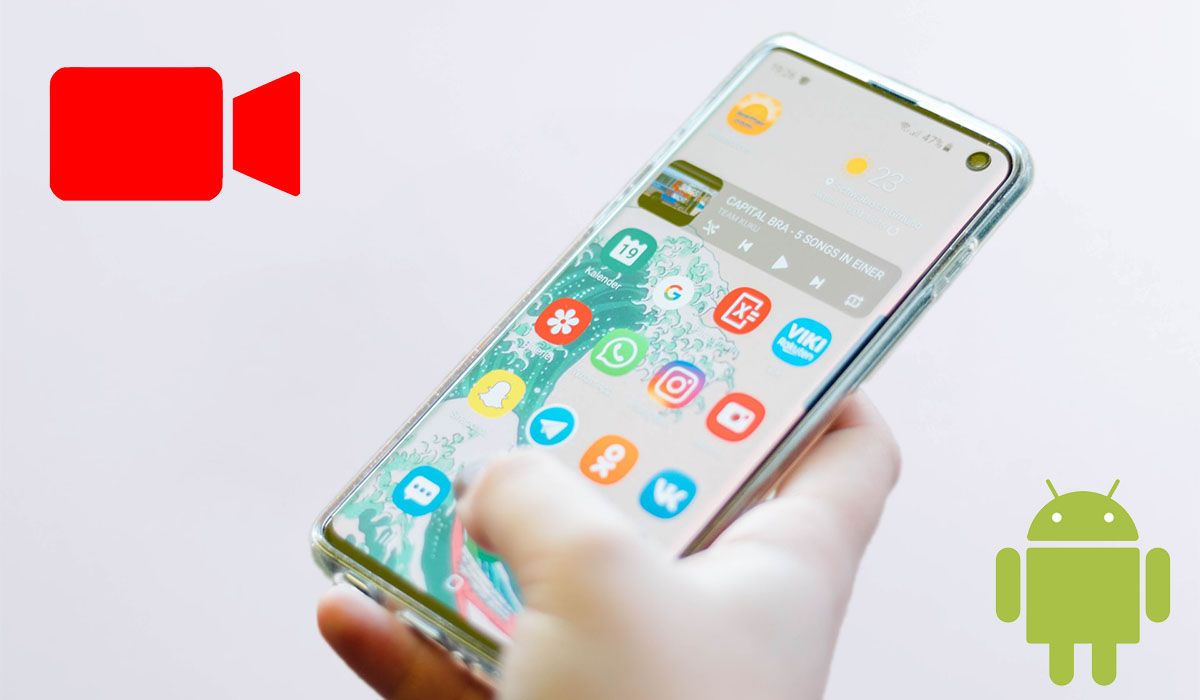 Of course there are limitations; Sometimes Android executes blocking of captures and recordings, so if you use an application to record video, it cannot be seen on the screen, as it will reflect only black images. This means that your mobile does not have a native app, so it requires using third-party apps. 
With native app
Google currently allows its users record Android Q screen from native mode through your app; Although the way to activate it is not automatic, it allows you to do it without having to resort to third parties.
To activate this function, you need to have active the "Development functions". If the latter are not activated, proceed as follows: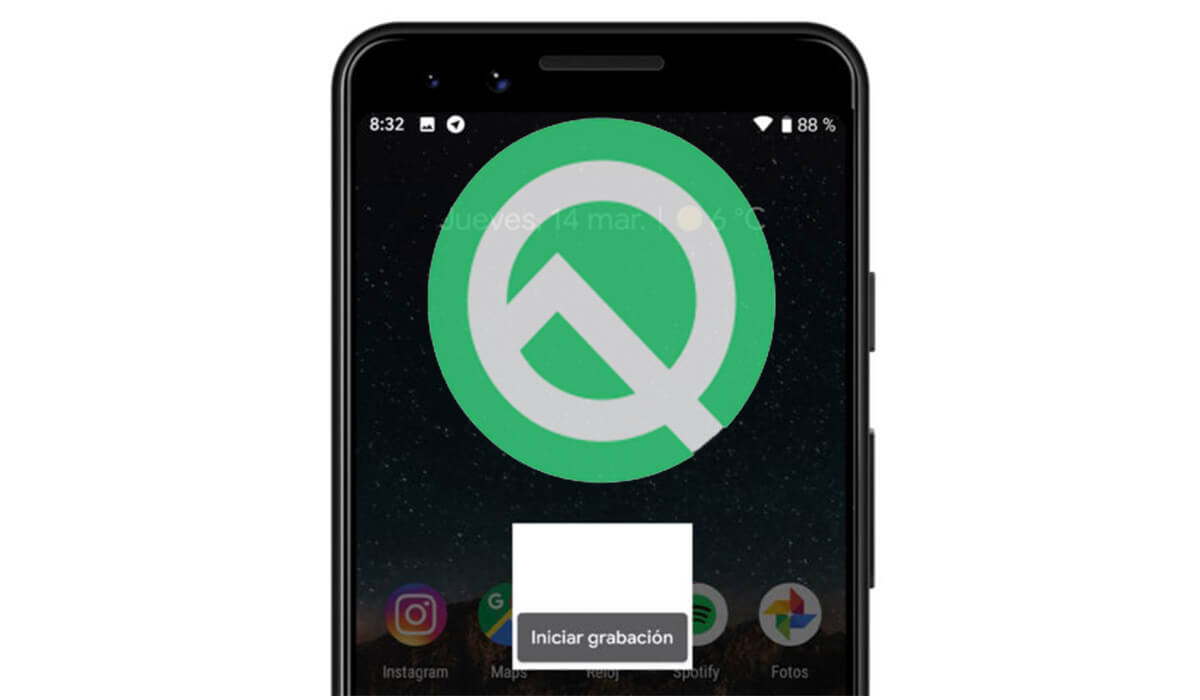 In your terminal go to «Settings> Information about the device> Enter the name of the Pixel you own> Activate Development options».

Then go to "Function Marks" to activate some functions that due to system failures are deactivated.
Look for the option «Settings screenrecord long press» to activate "Screen recording".
Press Power for a few seconds.
Long click on "Screenshot".
Tap on "Start recording".
The ideal would be to have a direct access to the screen recording from the status bar; however, it is possible to record on the native Android screen.
This recording prevents adjusting resolution and the rate of frames per second, therefore, your files recorded on the screen will be stored in a folder called Captures from Google Photos.
Although this app has had some drawbacks in terms of low recording quality, poorly saved files and imperfect operation, it is expected that it will gradually improve to offer excellent quality recordings natively.
With third party applications
When your mobile device does not have native mode recording, it is necessary to resort to third party applications. Here we introduce you some Android screen recording apps, easy to use and with few limitations when offered for free.
AZ Screen Recorder
This Android screen recorder app was developed by Hecorat and can be downloaded through Google play. It is free and is considered the most popular app because it contains various functions such as the live streaming from the phone to YouTube, Facebook and Twitch.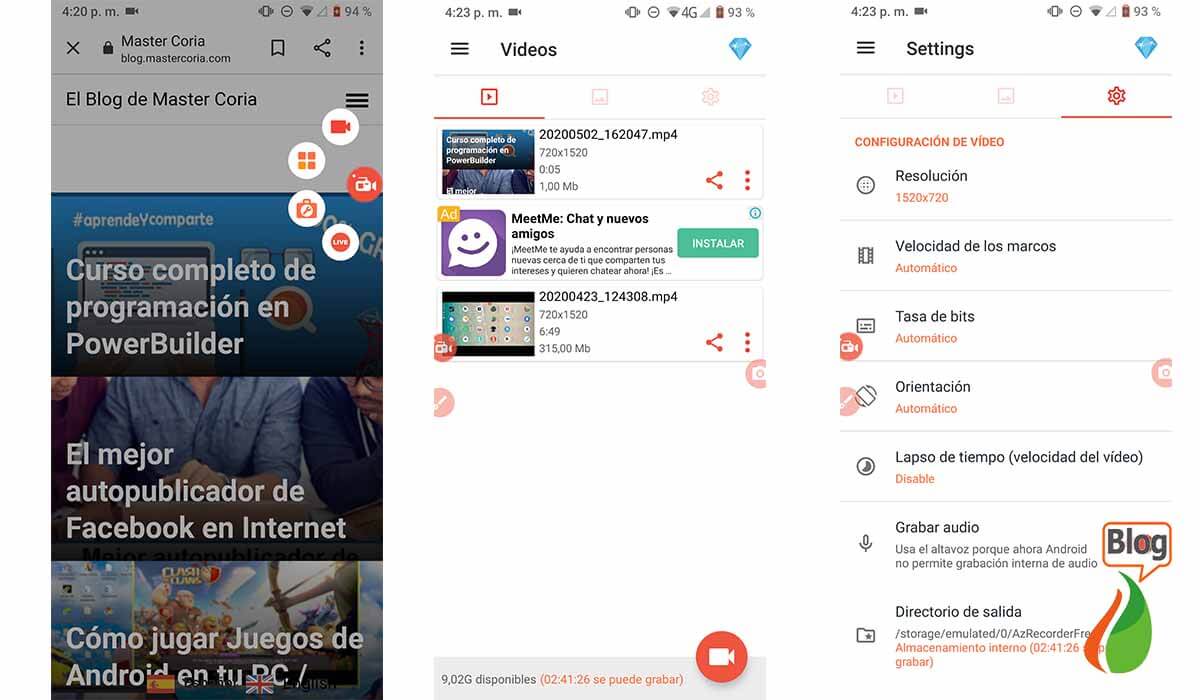 With it you can choose the frame rate per second, the resolution, record audio at the same time as you record a video or show your face through your mobile camera.
Follow these steps to record videos with the app AZ Screen Recorder:
Download the app.

Enter the orange app icon.

Grant the corresponding permissions. Tilda in "Allow to show on other apps".

Allow access to items on your phone.

Then, upon entering you will see a video camera icon and a red background on the screen.

If you want to record, press the icon and to stop or pause you must press «Stop» or «Pause».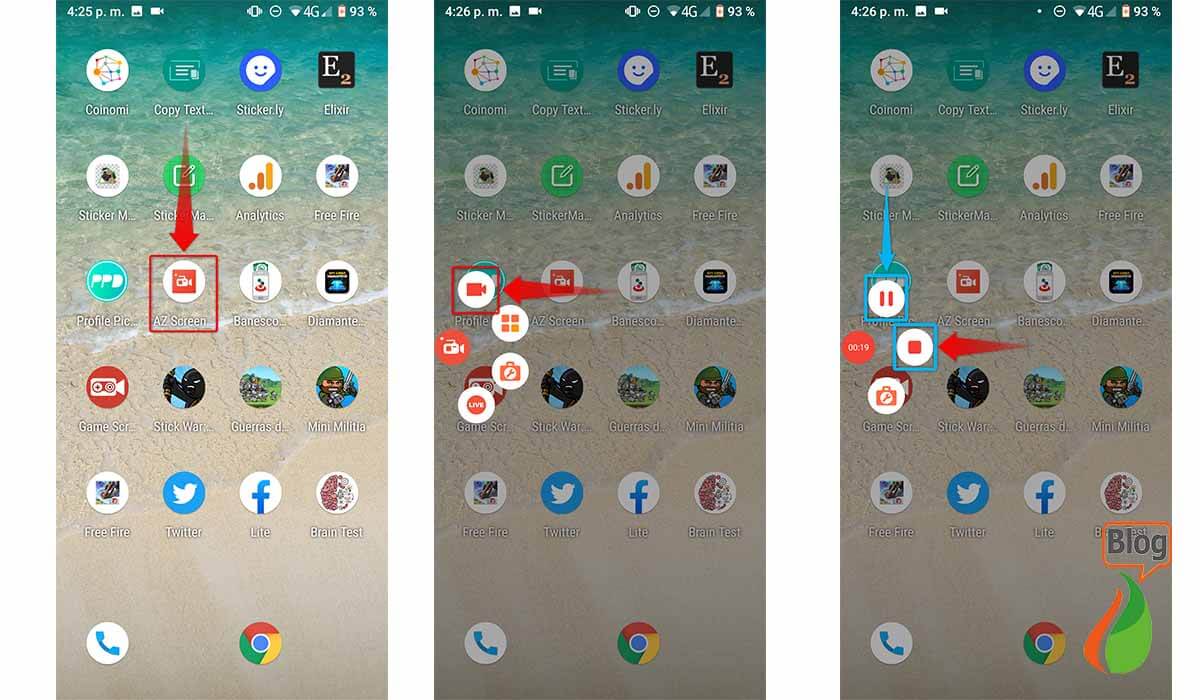 After recording, you will be able to see the preview screen and options such as: share, play or delete your video.

You will also have editing options. In the icon «Magic wand»You will have the option to edit and modify the video; also crop it anywhere via timeline arrows, adjust or transform it into a GIF image.
Now if you wish configure your optionsgo to «Settings» and change functions such as image frequency, resolution, bit rate and also, activate audio recording, show video among others ...
Mobizen
Even though Mobizen became known with his remote control apps, currently offers apps characterized not only by screen recordings, but also allows you to install music or perform a narration after the video is recorded.
Similarly, you can crop and use the camera to record yourself while having fun playing games. And best of all, it's free.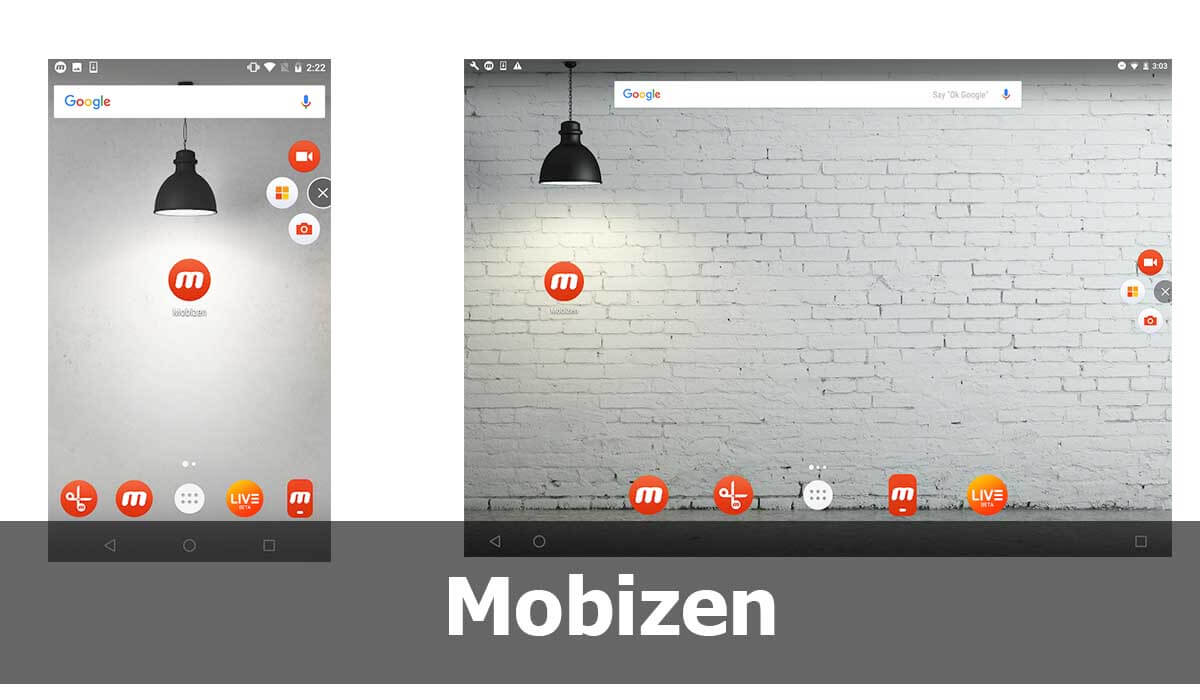 The only downside is the amount of advertising it contains; however, with your ingenuity you can evade it and enjoy this good app.
Lollipop Screen Recording
Ironically this app does not require Lollipop; its name is allusive to the native mode system used to record video and which was established in Lollipop. At first you needed to have root to be able to record on the screen; fortunately today it is no longer necessary.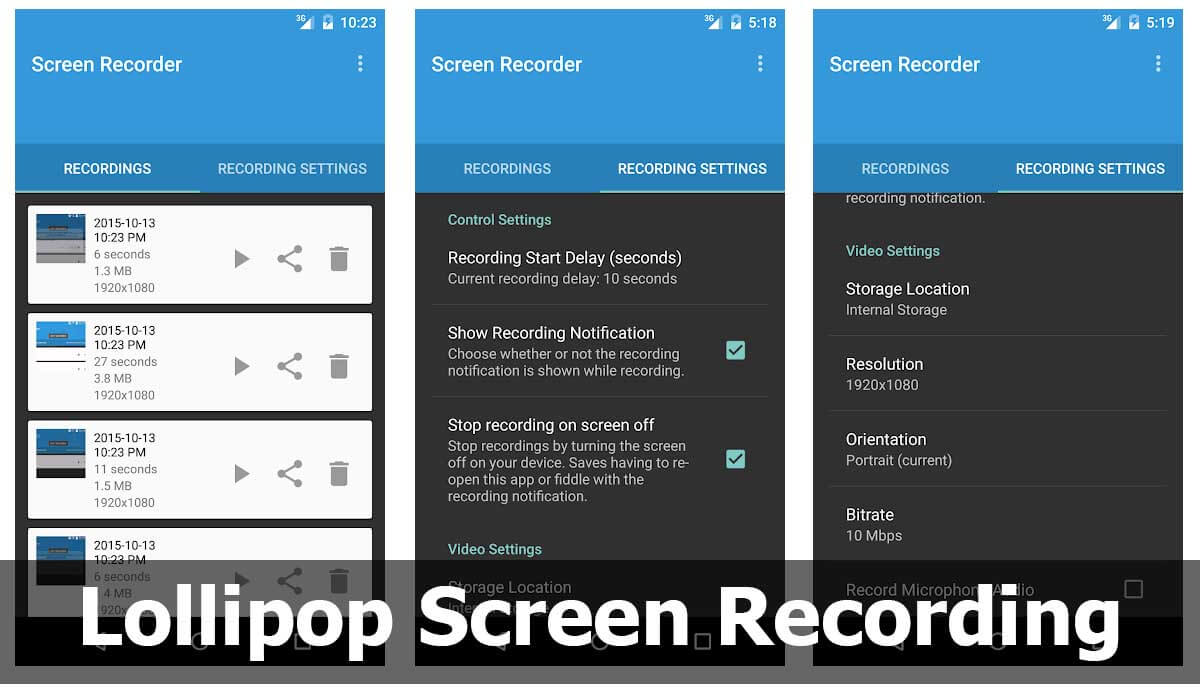 It was created by Rivilus studios and can be downloaded by Google play. It is something simple to use and you can select resolution, bitrate and interleaved camera. It's free with limitations; If you allow an ad, you can choose to unlock features for one week.
Game Screen Recorder
This app discovers when you are playing and immediately proceeds to record your play until you finish. It is free and also you can record other things besides games.
It is the favorite of gamers and also very functional, since at the moment of starting each game you will see on one side a button that indicates if you want to record the screen or not, and do not worry, since the button will not be visible in the recordings .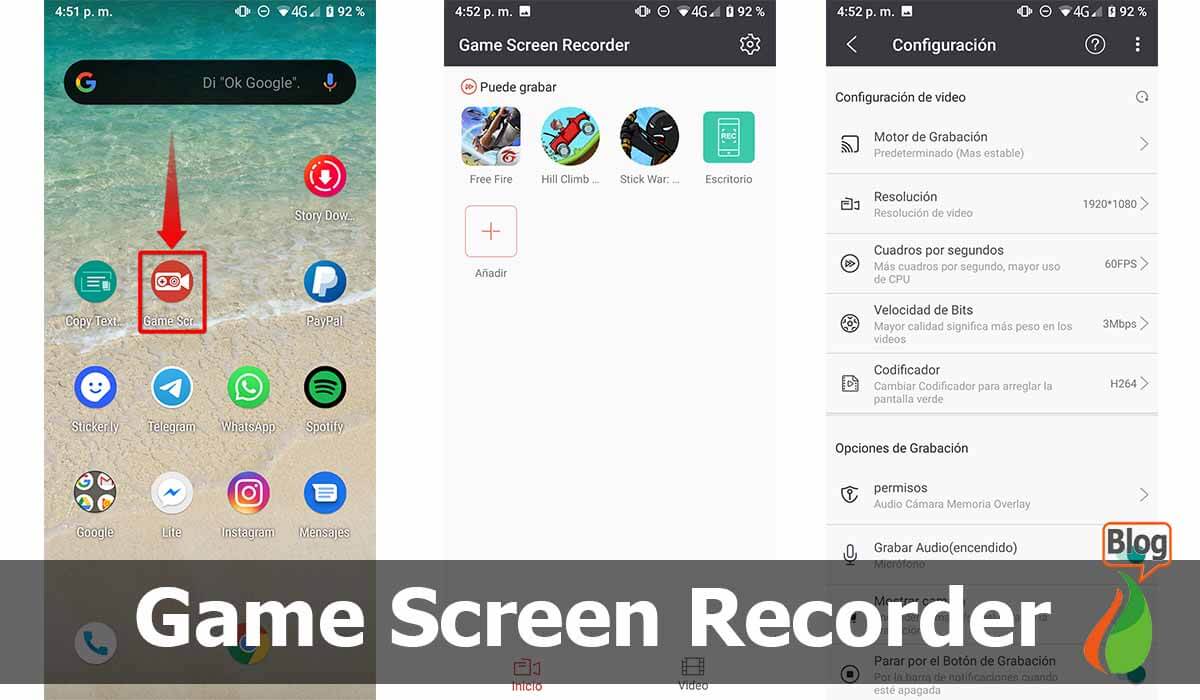 The only detail is that it does not allow recording internal audios, however it is still an excellent alternative to record the screen of your Android mobile.
RecMe
RecMe it is somewhat more developed, as it allows you to record internal audios and videos if you have root; otherwise it offers a powerful recorder to record between 1080p and 60 FPS, totally free.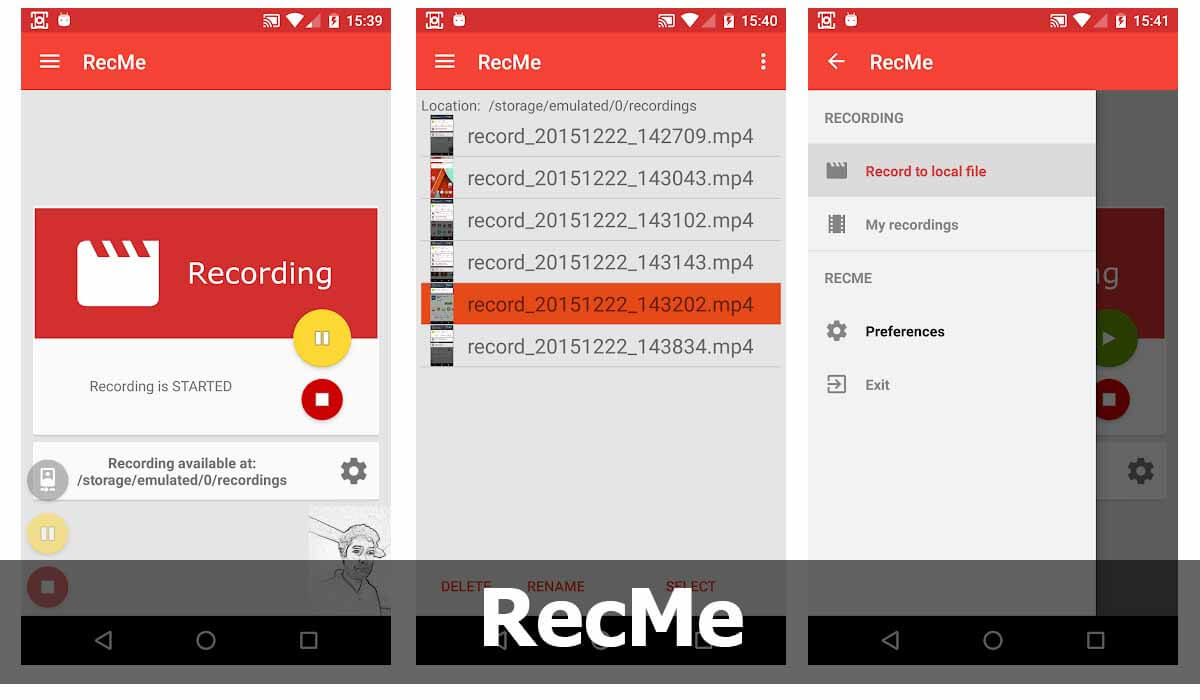 As you will see, the recordings under this platform are of a full HD quality and you will not have problems with time, since you can record without limits or restrictions.
Record WhatsApp video calls on iOS and Android
You can do it with Rec. Screen Recorder, free app similar to Az Screen Recorder. To do this: install the app and accept the permissions; When you open it, you will see a screen that in turn allows you to access your Android screen to change size, bit rate, name the file or capture audios.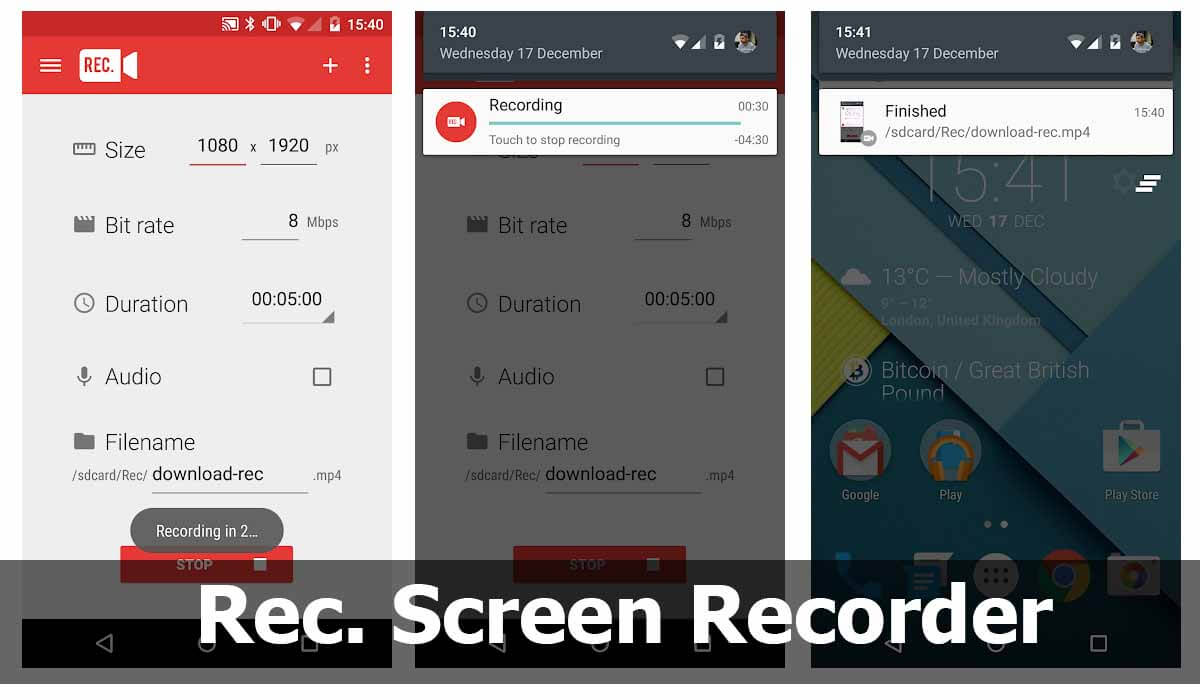 To use it, just click on record when you receive WhatsApp video calls; it will start recording automatically. At the end of the call, enter the notification window and click on "Stop recording". Search the video gallery to see your video call and voila.
With the app Az Screen Recorder the process is very similar; the difference is that in this app some icons with direct access will appear on your mobile screen to record when receiving a video call via WhatsApp, as explained above. In the same way, you can enter the notification window and view the recorded video call.
---
We hope this tutorial has been very useful for you.
We remind you that in our blog you can get a variety of topics and all about android system. Visit us!
Was any app useful for record the screen of your Android mobile and WhatsApp video calls? We await your comments.
Until next time!