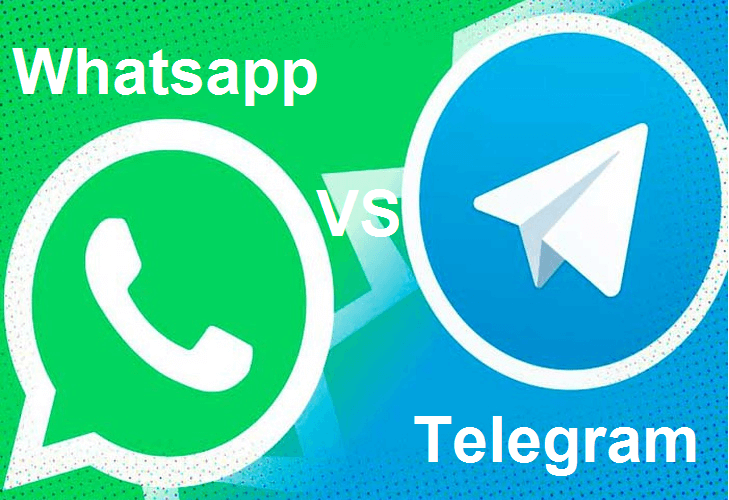 This time we bring you a deep duel between two well-known applications: Telegram vs WhatsApp Which is the best? Keep reading and see our comparison in relation to certain concepts. ENTERS!
WE START:
Since he was born Telegram the comparison with the well-positioned messaging application has been inevitable WhatsApp. And probably all this has arisen because of their similarities, the same similarities that put between said which is the best application.
Today we wanted to bring you an updated comparison between Telegram vs WhatsApp around various concepts such as: number of users, available functions, updates, privacy and personalization. And in the end we will do a count of points to determine thus, which would be the best messaging application today. Let's start the duel!
Which is the best? Telegram vs WhatsApp
If we want to answer this question, it is necessary to put on the table different points of view to be discussed, which we mention below.
Users quantity
Much is known about the number of users each application has, and at this point the winner would be WhatsApp, with more than 2,000 million usersWhile Telegram, for 2018, celebrated its 200 million users, although to date there is no updated number of the latter.
Although the difference seems abysmal, we can infer that the number of Telegram users has increased, as has their recognition. However, in this concept we will give you the victory to WhatsApp.
Although we want to make it clear that this concept is not a determining factor in choosing a messaging application, it does influence the fact which application is used the most in your environment.
Security and privacy
Although the main objective of a messaging application is that you can communicate effectively with other people, it is also important that communication and messages are conversed privately, without being intercepted by unscrupulous people. And this is achieved by each application by implementing certain security and privacy methods.
Now when comparing these security methods between Telegram vs WhatsApp, there is a great dilemma when choosing who does it best, since each one uses a different approach.
End-to-end encryption
But, as this is a comparison, we can say that, although both use the end-to-end encryption, there is a significant difference, for example, WhatsApp activates it by default in all chats, while Telegram only does it in secret chats, and although encryption is applied in normal chats, it is not end-to-end. So, the difference is that Telegram does not apply it by default.
Access control
On the other hand within this concept we have the access control. Appearance that both applications seemed to have been on par, after WhatsApp launched biometric protection.
So we can say that both applications have handled the security issue very well, although there remains a point that generates controversy.
Additional security options
We already know that WhatsApp offers greater security thanks to end-to-end encryption in normal use, but what we have not considered is that private Telegram chats add additional security options that WhatsApp does not have, among these: keyboard in incognito mode , protection against screenshots and the famous self-destructing messages.
User account
A final point that comes into discussion under this concept is the fact that to create an account on WhatsApp you need to supply a phone number, being public among the contacts, which generates privacy problems; while with Telegram this does not happen.
Now, for the reasons stated above, I think it is only fair that we give Telegram a point in favor.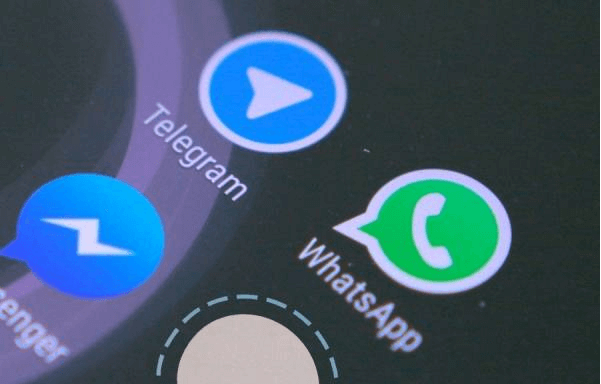 Telegram vs WhatsApp: Chats
In relation to chats, both applications offer endless options when sending messages, this being their main function.
In this duel between Telegram vs WhatsApp we can say that both offer a very similar chat interface. They can be seen from stickers, animated GIFs, emoticons, etc. All this the same in both applications.
However, in Telegram you can send silent messages. The receiver will receive a notification, but their phone will not ring. Also in this app you can add timestamps on videos.
Another difference is that WhatsApp has limits on the number of people in a group, while in Telegram there can be up to 10,000 people. Also, in these groups you can moderate postsFor example, the administrator can activate Slow Mode, so that participants respect a time interval before sending another message.
You can also create a channel, either public or private, a function that WhatsApp does not have.
For these reasons in this concept we will give a point to Telegram.
Calls and video calls
At this point, there is a big difference. While it is true that, in Telegram conventional calls can be made, has no option to make video calls; which does not happen in WhatsApp, since you can make video calls with up to four people at the same time.
So in this case, there is no choice but to give this point to WhatsApp.
Multiplatform operation
It is well known that WhatsApp can be used on a pc through WhatsApp Web, but for it to work, the phone must be turned on and connected to the Internet; however this does not happen with the program Telegram for PC.
Hence the great disadvantage of Whastapp with respect to Telegram, it is no longer a service hosted in the cloud, but it synchronizes data between users through servers, which is why it can be used on a single device. Very different from what happens with Telegram, a cloud-based service, so that you can log in on as many devices as you want.
And due to this great convenience offered by Telegram of being able to take the application with you wherever you want, we give it another point.
Telegram vs WhatsApp: Personalization
The last factor to consider in this Telegram vs WhatsApp duel. Some people are fans of customizing applications to their tastes and preferences and, in this sense, we have to say that WhatsApp will again lose a point.
The only option to WhatsApp customization is to be able to change the wallpaper and switch to dark mode. Kind of boring right?
Now, Telegram for its part allows you to edit the theme completely, being able to change the colors at will, even edit it to look like WhatsApp. You can also change the color of almost anything in the application.
Although, in relation to widgets, Whatsaap has five, while Telegram has none.
But since we are talking about customization, again Telegram takes the point.
In summary
| | | |
| --- | --- | --- |
| | WhatsApp   | Telegram   |
| Users | 1 | |
| Privacy & Security | | 1 |
| Chats | | 1 |
| Calls and video calls  | 1 | |
| Multi platform | | 1 |
| Personalization | | 1 |
| TOTAL | 2 | 4 |
So we can conclude that Telegram is better than WhatsApp, for the moment, as we know that WhatsApp is working on new innovations.
It goes without saying that this is our perception based on the data previously analyzed, but in the end, that evaluation is made by each user at the time of using them.
So far our post about the dispute Telegram vs Whatsap Which is the best? We hope you liked it. We read in an upcoming installment.
If you want to continue joining us, take a look at this other post: