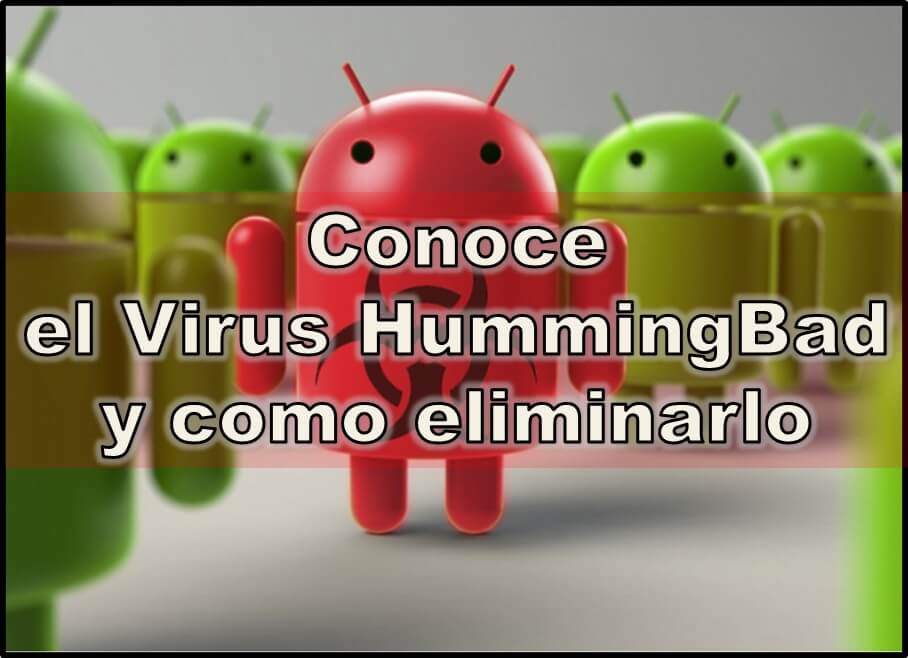 Then you will know what is it and how to remove the HummingBad virus. We will talk about everything related to this dreaded malware, what it is about and how to successfully remove it from our mobile device. ENTERS!
WE START:
This malware called HummingBad virus, It was created to be installed on Android mobile devices, its main objective is to be able to access as much information as possible through the cell phone.
This is due to the fact that currently a large majority of users make use mostly of mobile equipment than of the same computer.
Important information such as personal and banking data, among others, is stored in the device.
And this is where the evildoers who created these viruses can enter the mobile database Without being detected, they can also lead to the execution of fraudulent applications that could put your security at risk.
Let's get to know more what is and how to remove HummingBad virus, join us.
What is the HummingBad virus?
The HummingBad virus It is considered a computer threat, a malicious software that mainly attacks the Android operating system, affecting millions of users without them being able to notice.
This infectious process is carried out as follows, HummingBad virus create a rootkit (a hidden entry for direct access to the mobile), this works through infected advertisements. Through these publications are installed applications that are generally fraudulent.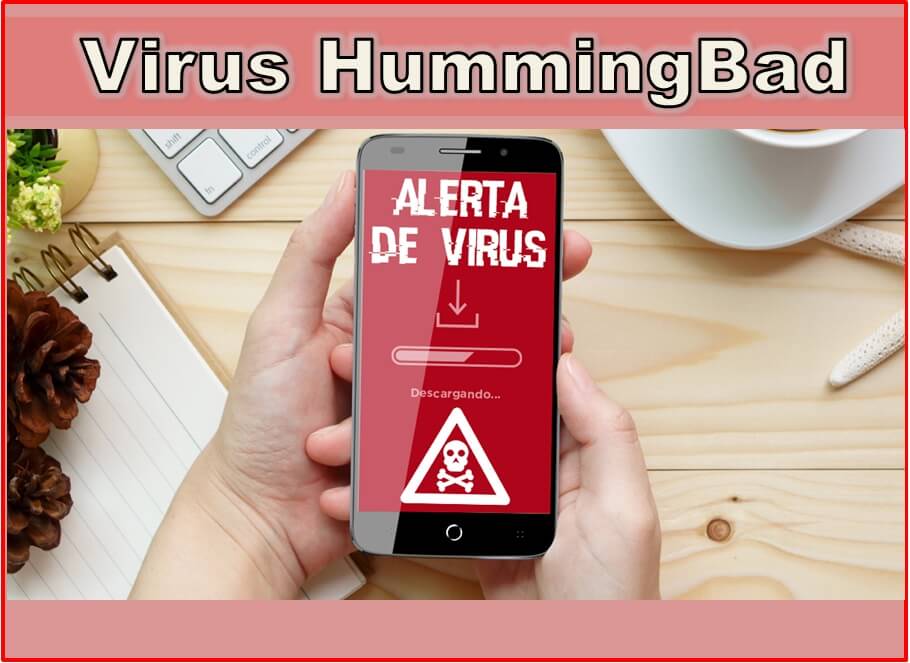 It is estimated that this virus has been in the celluloid market since mid-2015, it was created by a group of developers whose location was detected in Yuzhing, China. 
In short, we already know that is a silent malware, which operates in a hidden way without being able to realize its existence; This is due to the fact that it hides in the files of the files stored on our cellular equipment, in such a way that it can hardly be easily detected.
Now, we already knew what this malicious software is about, let's move on to a much more interesting plane that is none other than learning how to remove HummingBad virus.
How to remove HummingBad virus?
Next we will give you the steps to follow to remove HummingBad virus. 
However It is important that you keep in mind that it is a malware that can seriously affect privacy and security of your transactions or operations carried out from your cell phone, so you must act on time and applying the most efficient treatment.
First you must learn how to discover if your mobile could be silently suffering this infection. Pay close attention to this pair of warning signs that will help you detect if your cellular device suffers from the HummingBad virus.
If you realize that suddenly you device operates slowlyIt means that something is obscuring its normal functioning; Another red flag to consider is that you notice that apps have been downloaded without your consent, that is to say that they appear in the menu without being able to control them. 
With these incidents confirmed from your Android you can start one of the following alternatives to achieve remove HummingBad virus.
Install a mobile antivirus
You can find in the cyber market several platforms such as Google Play Store or Amazon, which offer a variety of effective security or antivirus software to protect your computer. These are offered free and premium (paid).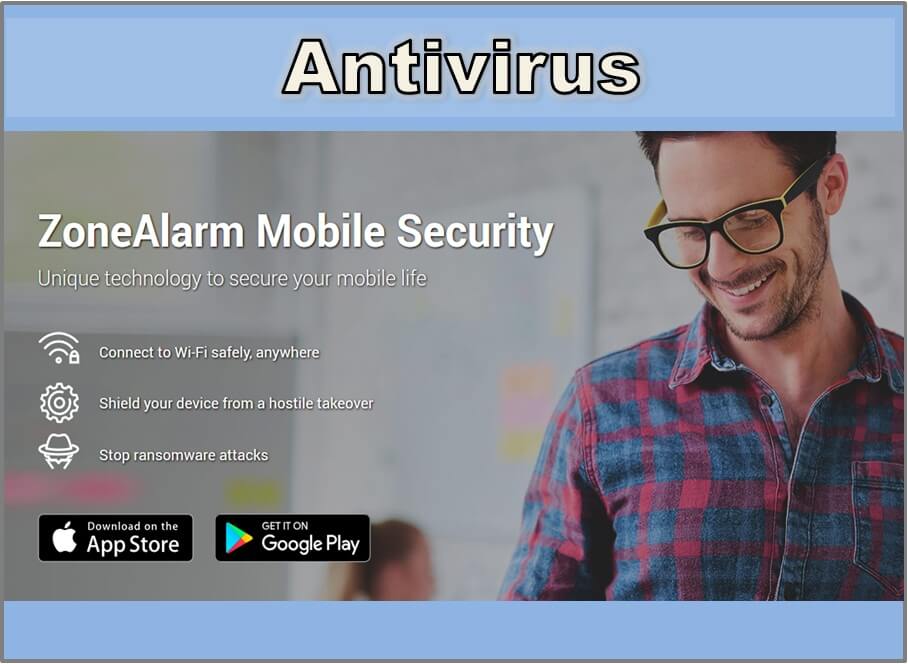 Among the antivirus that we can recommend we have:
ZoneAlarm Mobile Security
Provides protection against taking a hostile position, allows connection to secure Wi-Fi networks, protecting the device from false access points, stops ransomware attacks alerting the download of a malicious application.
Developed by the leading company in the fight against these malware, we are talking about Check Point.
Kaspersky Internet Security
Offers protection against malware, as well as attempts to phishing and hacking, data leaks, and spam. One of the most demanded software on Amazon, it offers long-term security packages.
Panda Security
Offers protection and performance, scans in real time on demand to find viruses and threats. It is a veteran system in everything related to mobile equipment safety and security.
After you have made the choice of security software that best suits your needs, you should authorize the necessary permits to carry out a thorough analysis of the device.
Each antivirus has different scanning and analysis options, but most were designed to meet the demands of their users, among the main to protect, safeguard and take care of the personal data stored on mobile phones as much as possible.
The difference between these security applications is that some act more efficiently and have greater coverage than others.
Restore factory settings
This is a more labor-intensive alternative but offers a greater degree of effectiveness in terms of sweeping and HummingBad virus removal.
We refer to restoring factory parameters; To do this, the first thing you should do is make a backup of stored files on your mobile device; This in order to protect all your data, since by executing this option you will start the device configuration from scratch.
The achievement of this procedure will depend on the presentation of the Configuration Menu of the cellular equipment. 
Generic steps for the execution of resetting your mobile; you stand in the Menu, then Settings - Backup - Factory Configuration.
On other devices you will find Recovery mode, then Wipe Data / Factory Reset. 
By applying this treatment you will be more likely to have completely eliminated this dreaded HummingBad virus on your mobile.
We recommend that you avoid application downloads from unknown sites, do not accept unexpected or unwanted links, and make sure you have an antivirus from a recognized source.
---
This has been it for now, we have reached the end of our post. We invite you to visit other content on our blog, we know it will be to your liking:
Leave us your comments and concerns. 
Until next time.