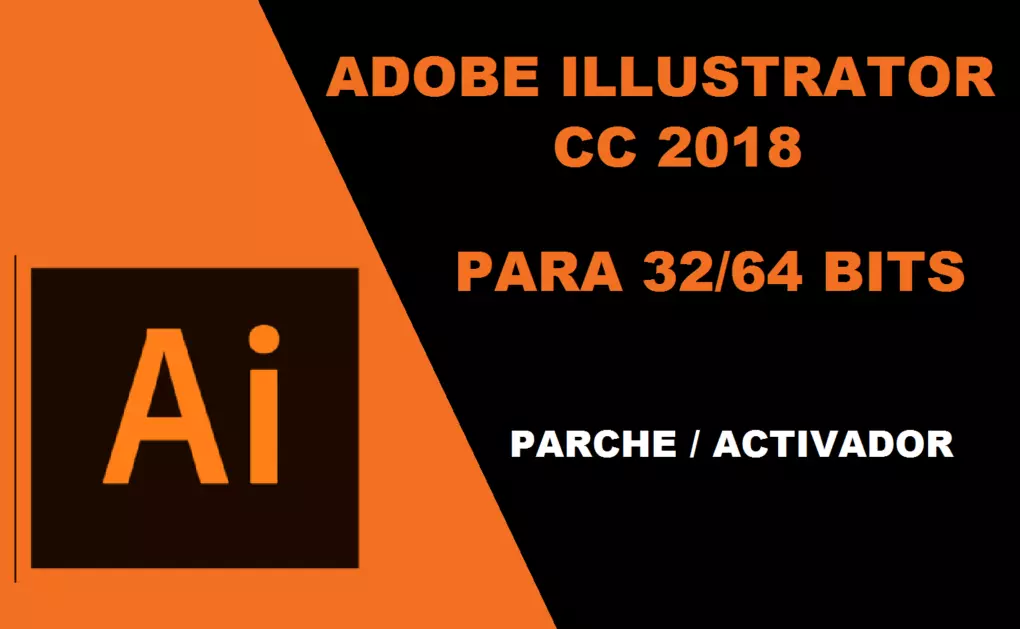 In this post we will teach you how to download and install Adobe Illustrator CC 2018 Full in Spanish, 32 or 64 bit step by step. ENTERS!
WE START:
Welcome to another post.
Adobe Illustrator CC 2018 has been by far one of the best graphic design and digital drawing programs that exist, since it has a great variety of tools that are too useful for the user, but it is paid and costs a lot, so many people they do not have money to continue their career with this program. That is why today I present ...
How to install Adobe Illustrator CC 2018 Full
In order to have Adobe Illustrator CC 2018 totally Full in Spanish, either 32-bit or 64-bit, do the following steps:
1.- Go to the bottom of this post and download Illustrator in the architecture that your computer has (if it is 32 or 64 bits).
2.- Once you have downloaded it, unzip it using the password that we leave you below in the download links.
3.- Go into the folder. Then go to "Adobe Illustrator CC".
4.- Before running the "Set-up" program, disconnect from any internet source. Then run it as administrator (right click and "Run as administrator").
5.- The installation will come out. Wait a moment for it to finish. When it's finished, a window will pop out. Click on «Sign in later».
6.- Then, click on «Start trial version».
7.- You will get some terms of use, click "Accept".
7.- Now, before moving to something else and before Adobe opens, right click on the bottom black bar of your Windows, and click on "Task Manager". When you have found it, right click on it, and click on "End task".
8.- Done. It has been closed. Now, go back to the initial folder that you unzipped, and go into the folder called "Patch". Then unzip the file "amtemu.v0.9.2.win-painter".
9.- Run the "amtemumv.0.9.2-painter.exe" application as administrator, and make sure you have the following configuration in the window:
10.- When you are ready, click on «Install». A window will open where you must specify the patch installation path. Go to the following path: "Local disk C> Program Files> Adobe> Adobe Illustrator CC 2018> Support Files> Contents> Windows" and select the file "amtlib.dll".
11.- Then, click on «Open», and DONE! You already have your Adobe Illustrator CC 2018 activated at 100%.
Download Adobe Illustrator CC 2018 Full Spanish
And with this we conclude this post. If it served you and you liked it, we invite you to see more interesting tutorials, or also, if you wish, more programs Full similar.
Were you able to download Adobe Illustrator CC 2018 Full? Leave us a comment with your result!
See you in another post!