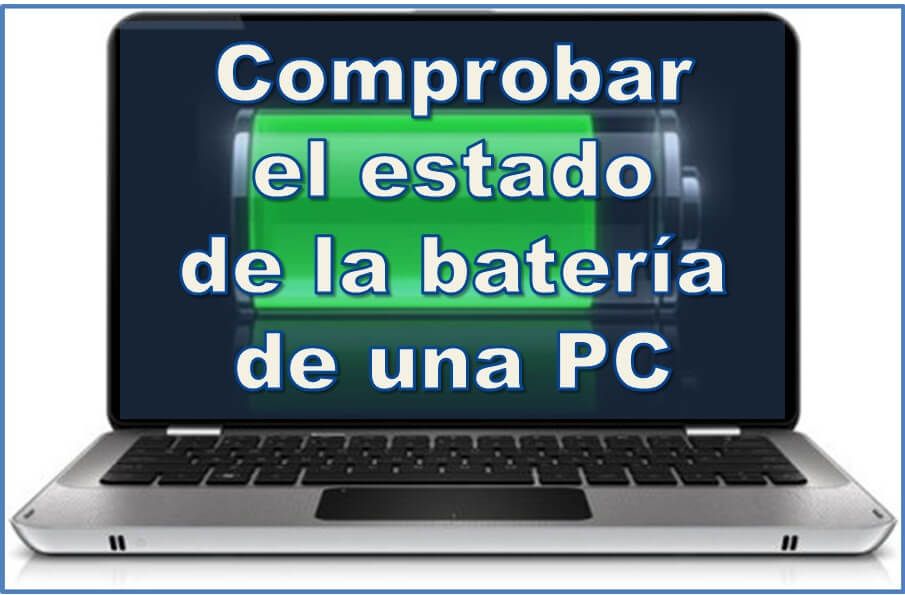 In the next post you will learn how to check the battery status of a PC. Join us and put into practice these simple and interesting tips to know the useful life of your laptop's battery. ENTERS!
WE START:
Welcome to this post.
In this opportunity we present options for you to know how to check the battery status of a computer, quickly and easily.
Having this information will help you to first manage the application of preventive maintenance methods to maximize the battery life of a PC or computer.  
They are also useful data to average the scope and performance of this fundamental component in the use of a laptop.
A portable device offers us the advantage of being able to move around with this equipment, without the need to keep it connected to electrical power for a considered period of time. 
But we must bear in mind that this is only allowed by a battery in good condition; for this it is necessary check the battery status of a computer.
Check the battery status of a PC
Did you know that the capacity of laptop batteries is generally measured in milliwatt hours (mWh)?
So we must know this term mWh in order to understand the result of the checking the battery status of a computer.
 Among other terms you will find:
Factory value or designed capacity

Current capacity

Full charged capacity

Battery wear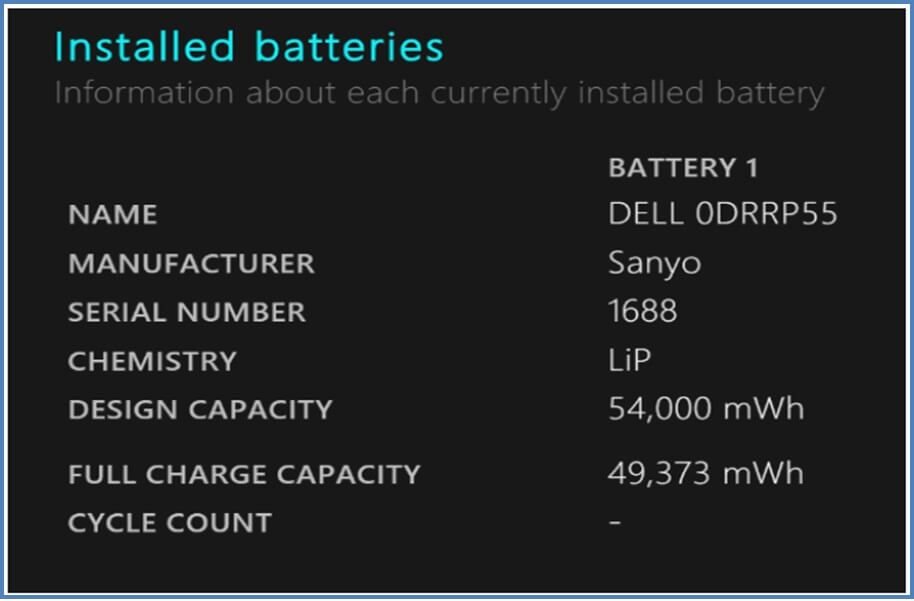 When we refer to the autonomy of a portable device, we refer to the efficiency that the computer gives us when using it without a power connection. Here it plays an essential role to know how to check the battery status of a PC.
Get a diagnosis of the PC battery status, it gives you relevant data concerning the actual current capacity, its performance, its scope and use rate, as well as loading and unloading times.
With the passage of time and use, the portable device performance, due to the wear and tear of the PC battery.
The teams as well as the batteries have expiration, so they must be replaced at some point, however in that elapse there is the possibility of extending the useful life, verifying the computer battery status and keeping monitoring.
This can be achieved through care for use and maintenance, taking into account a determining factor in this decline in utility such as temperature during operation.  
Equipment overheating by prolonged use, lack of ventilation, lack of calibrations to lengthen the load lapses, accelerate the loss of original capacity.
As well as the way in which the equipment is charged, the use of applications that demand more battery power, the number of charge cycles, among other factors.
Therefore we will tell you some methods that you can easily apply in order to prolong the optimal PC battery status.
Methods to check the battery status of a PC
On the web you will find a variety of tools or methods of checking the battery status of a PC; we will mention some that you can put into practice without any complications.
BatteryInfoView
It is a free software, that just by opening it will throw us all the possible information of the battery status of our laptop.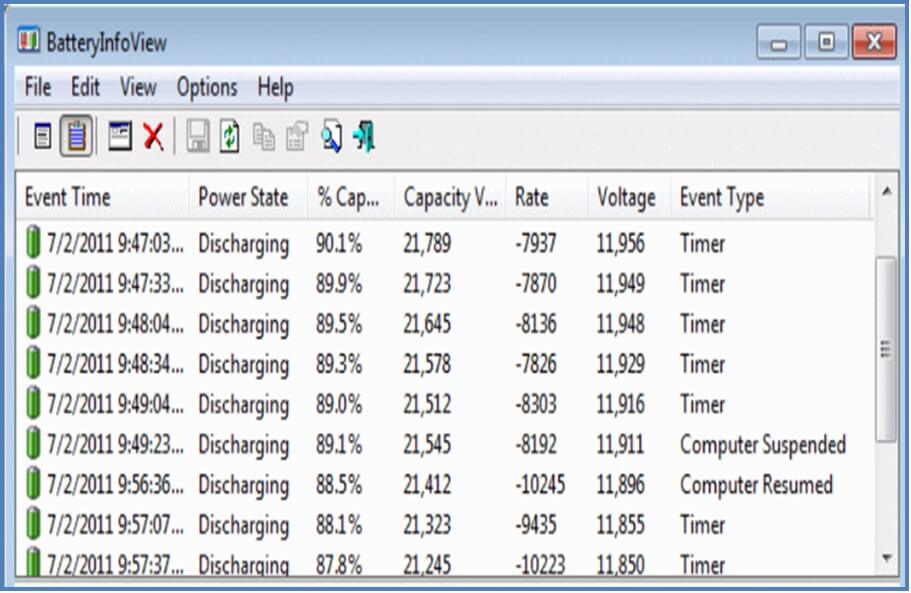 It also shows us a log in chronological order about the operation of the battery.
BatteryBar
This is another free program with useful access, which we will find in the Windows toolbar, it will show us real-time information on capacity and amount of wear.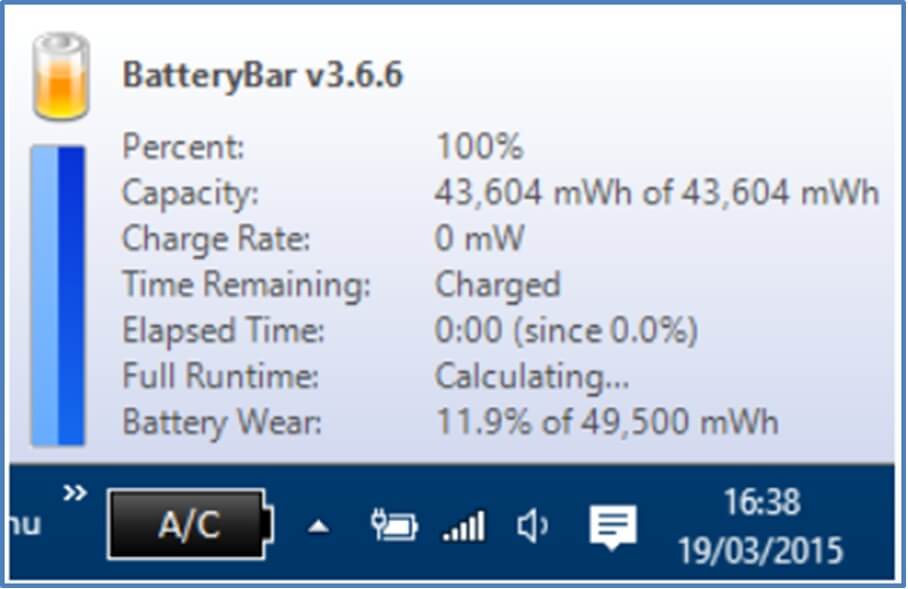 BatteryCare
A free software that is easy to use and understand, it shows us everything related to battery operation.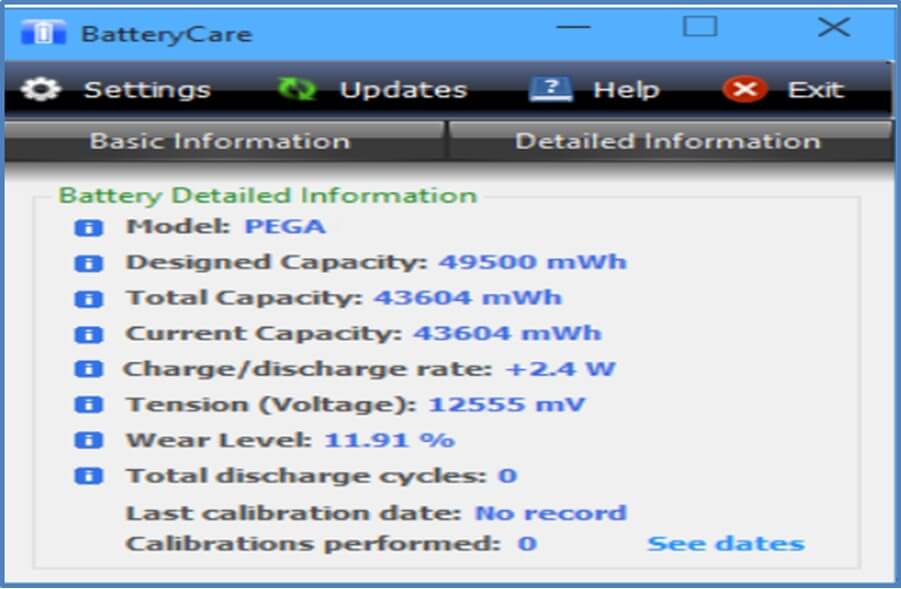 With this application we can also perform calibrations, which should normally be applied to the battery every certain period of time.
BatteryMon
This application like the previous ones is a free program, it offers us real information on battery evolutionHowever, it focuses primarily on cargo monitoring.
Here we can visualize the battery drain, as well as knowing the applications that generate higher consumption, so we can have control over the execution of these.
Windows 10
This is another alternative for Windows 10 users without the need to use external applications; This function is carried out through the command line.
This tool generates a report of the PC battery status, is a HTML document so it can be opened from any browser.
This provides useful data on the manufacturer, initial capacity, maximum capacity, chemical material, load cycles, among others. The procedure is the next:
We are located in the Windows search bar, we wrote cmd, then a window will be displayed where we will write: powercfg / batteryreport.
After this procedure we will obtain the informative report that we will place on the route C: \ Users \ your username \ battery-report.html
In this report we can also view a history of computer use and battery capacity.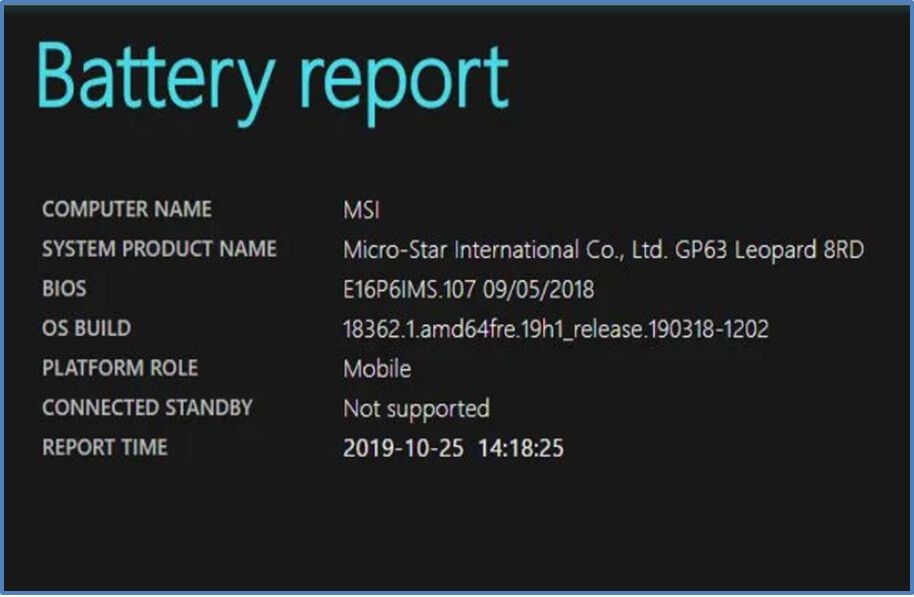 ---
This has been all for now, we hope the prepared material has been to your liking. We leave you some publications that are probably of interest to you:
Let us know in the comments if you learned to check the battery status of a PC? Have you ever heard any of the methods to check the battery status of a computer?
We say goodbye not without first thanking you for your preference. We wait for you in a next post.