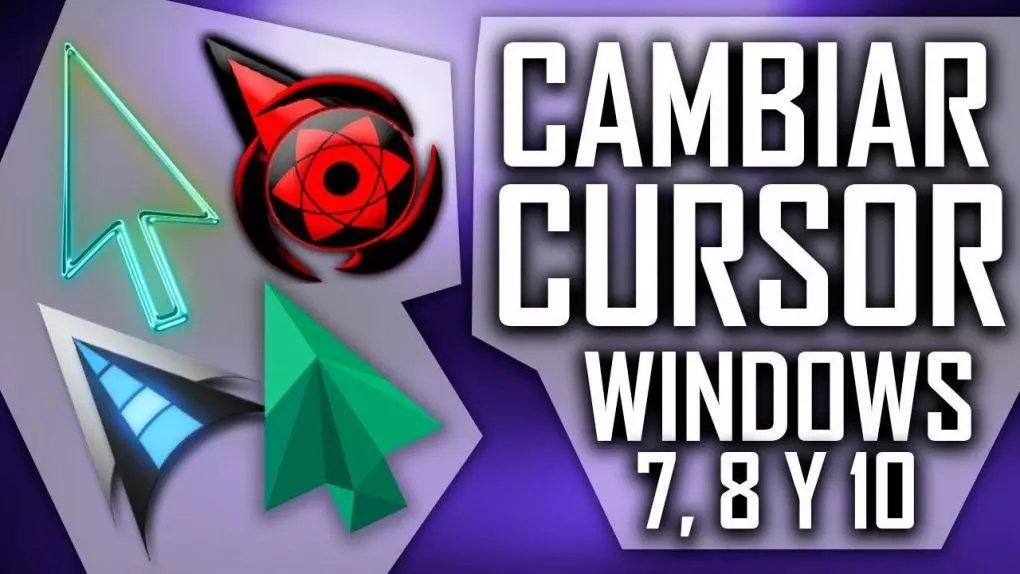 In this post we will show you how you can change mouse cursor without the use of any program on Windows 7, 8 or 10, includes a pack of cursors. ENTERS!
WE START:
Welcome to another post. Windows is the most used graphical interface in the world, and with so many tricks to know, it is a world without end. Wouldn't you like to learn how to customize it to your liking? Surely yes! Well, today I'm going to show you how you can change the default Windows cursor, in versions 7, 8 and 10. Without further ado, here we go !:
How to change mouse cursor without programs in Windows 7/8/10
In order to successfully change the mouse cursor, please do the following steps:
1.- Download the cursors pack for Windows 7, 8 and 10.
2.- Extract the compressed file. If you don't have WinRAR full, I suggest you my next post.
3.- Inside the folder that you have left, you will find many more folders. Each of these folders brings different styles or models of cursors, some of them are animated, and others are not.
So to change the cursor, do the following:
4.- Go to «Start», and in the Windows search bar, you will write «Control Panel», and enter the first option.
5.- In the upper right part of the window, you will find that it says «View by:», and there will be a drop-down menu. Pull down the menu and choose the "Large icons" option.
6.- Now, look for the option in the control panel that says «Mouse», and access it.
7.- A window will open for you. You will see menus at the top of it. Access the one called «Pointers».
8.- Now, at the bottom of that section, you will see that there will be 2 buttons: one that says "Use default", and another that says "Browse ...". Access the second button.
9.- A window will open where you will look for the cursor. Enter the folder you want, and click on the cursor image. They will be of different sizes, choose the one you like. When you are ready, click on "Apply" and then on "OK."
You will see that afterwards the cursor will change.
How to change the default mouse cursor?
To be able to switch to the default cursor, simply click on the "Use default" button and you're done.
Until another post!
Doubts questions?
I hope I have helped you and I hope you are done with the post. If you don't understand something, contact our team using the floating chat (located in the lower right part of your screen) to leave us your question.
You can see our most recent posts on our page start from the blog. Like us on our Facebook page so you don't miss any news.
GOOD MORNING AND GREETINGS FROM OUR TEAM!