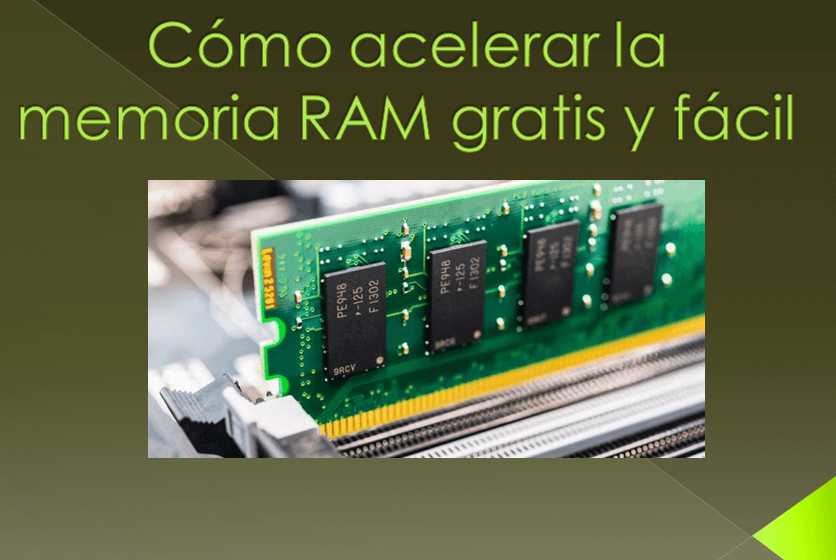 If you have noticed that your computer is slower than normal and you cannot work optimally, maybe the problem is related to the RAM memory. Therefore, this time we have brought you an interesting post about how to free up and speed up your RAM for free and easy. ENTERS!
WE START:
Welcome to this post.
In general, when our computer gets slow and takes time to react, the main cause is DLL files. Yes, these files leave some programs active even after they have been closed, so the computer's operation slows down, but luckily, this problem can be solved by speed up and free up RAM.
There are several tricks, so to speak, that help us achieve this. However, before going into the subject we will define what RAM is and what its function is.
What is RAM memory?
The RAM memory or virtual memory, whose initials refer to Random Access Memory, is the main memory of a computer or device. This is where basic data from different programs that have passed through other system components before, such as the processor or graphics memory, are stored.
It can be said that this memory it is a fundamental part of any computerSince the fact that this data remains there has an important reason, this prevents it from having to go through the processor or the GPU again, and in turn can be accessed directly by other system components.
By being able to do this, the workload is reduced and the overall performance of a computer is streamlined.
How to free up and speed up your RAM
It is important to know that each operating system has a RAM memory consumption determined and when the performance of the computer decreases you may have to free some memory to accelerate it. Look at the tricks that we brought today so that you can achieve this task.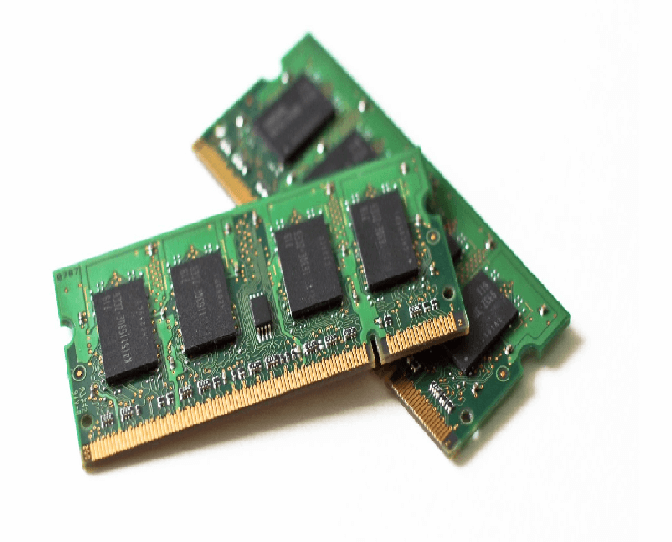 Force close apps
exist apps running in the background and they have a huge impact on RAM. By forcing these applications to close you can free up some memory.
To carry out this action you have to go to the Task Manager, pressing «Ctrl + Alt + Del«.

Go to the "Processes" tab and right click on the process you want to close.

Then select «Finish homework" and ready.
Delete apps you don't use
In accordance with the previous section, many of those applications that are run in the background are not used, so this action is a very good idea.
To do this, head back to Task Manager.

Get into performance and sweep all the processes that are consuming RAM. If you see any process associated with a program that you don't need, remove it.
NOTE
If you have doubts about the program, it is better not to delete it.
Disable startup programs
The startup programs they consume a small part of virtual memory every time we turn it on. To disable them, carry out the following steps:
Press the following key combination: «Ctrl + Alt + Del»And open the Task Manager.
Go to the Home tab and choose the programs you want to disable.

Right click on each program and disable it.
Restart the PC
The most effective method if you want free up RAM completely. When you turn on the computer again, the basic processes and applications that you have left will be loaded, but it will be free of the startup programs and applications that you did not use.
Other actions you can take
Now, you can also carry out other functions to free up and speed up the RAM memory:
Open the Windows' register from Home.

In Run, type Regedit and open it.

A window will open with a menu on the left side.

Choose

HKEY_LOCAL_MAQUINE / SOFTWARE / Microsoft

/ Windows / CurrentVersion / Explorer.

In the empty part on the right, click the right button and select "New", "Alphanumeric Value".

Name it AlwaysUnloadDLL.

Click on it and write the value 1.

Close the registration window and restart the computer.
These simple steps will help you free up virtual memory since unnecessary DLLs will no longer accumulate.
Another thing you can do to freeing RAM memory to virtual memory is by opening the Windows notepad and, depending on the computer's RAM, you must write:
Mystring = (16000000) if RAM is minor than 128 MB
Mystring = (80000000) if RAM is equal or greater to 128MB.
Next, save the file with the name "liberate.vbe" and close.
Then, by double clicking on the file, the system will free up the RAM memory.
Download a program
Additionally, to all these alternatives that we have presented, a good option for speed up and free up virtual memory is downloading programs that do the work for you. One of these can be AnalogX MaxMen, CCleaner, among others.
---
With this last piece of information we end our post on how to speed up and free up RAM for free and easy.
Do not leave without first looking at another of our post:
Thank you for your loyalty. We will read each other in a next opportunity.