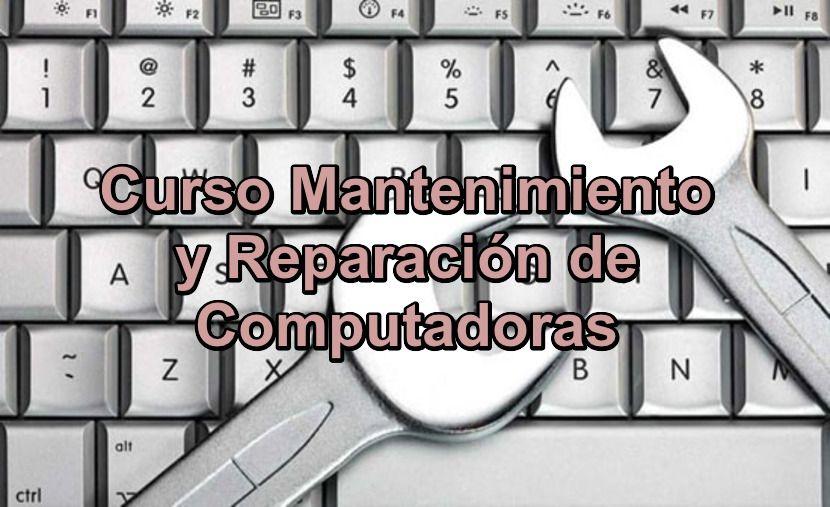 In this post we will show you a complete course of Repair and Maintenance preventive and corrective (repair) both computers, laptops (PC) and notebook, addressing technical knowledge from zero to expert. ENTERS!
WE START:
Welcome to a new post.
Can you imagine making a hobby a job specialization, a trade and also earning considerable income? Not bad right!
We invite you to read this material that we are sure you will get the most out of.
Nowadays the computer has become a really indispensable piece of equipment in our environment, and usually like everything when we use it frequently it usually at some point need Preventive Maintenance or even software or hardware repair.
Here we present information related to technical courses that will help you acquire the skills necessary to undertake in this computer world.
Computer maintenance course
You will find a great variety of computer maintenance courses; However, we want to guide you so that you have an alternative present when deciding and selecting from the variety of options.
The Tutellus website, offers in Computer Maintenance Course. ANDn this next link you will be able to visualize all the information methodology.
The objective of this type of maintenance is extend the life of the computer, This consists of the physical cleaning both internal and external of its components and; In addition to this, an analysis must be carried out to optimize the software, that is, to optimize the logical part of the equipment.
All the information described below that is part of the programmatic content of the computer preventive maintenance course it is taught through videos.
Course content
Introduction.

Fundamentals.

Assembly and parts of a PC.

Basic networks, viruses and more.

The service contract.
Putting this knowledge into practice, you will be able to maintain the performance of the computer efficiently for its correct operation. We are sure that you will make the most of it. 
PC repair technician course
In the following link, you will find a fairly dense and complete material; They have sectioned information available so that you can orderly familiarize yourself in the competent areas.
ACCESS the technical repair course
East complete course of repair (corrective maintenance) of computers (PC), it is a very useful intellectual tool to bring a computer back to life.
A dynamic course due to the variety of content presented, you can make use of this material whenever you want, the important thing is to put it into practice.
We present below the compendium of this course, which itself is corrective maintenance of computers.
Course content
Basic computing.

Assembling or assembling a computer.

Learn how to install Windows from scratch.

Accelerate and optimize Windows at 100%.

Tutorials on Windows.

Repair Hardware Failures.

Programs of a computer technician.

Tools of a computer scientist.

Computer networks.

How much to charge for pc repair work.
This academic training will help you obtain training on technical services in terms of identification, installation, configuration and update of computers and their peripherals; in addition to the structure and functions of operating systems.
Technical course for PC and Notebook repair
On the web you will find quite interesting material that you can read and discern and then put into practice all the knowledge acquired.
It is a virtual book, you can find it in the link below, which is a course of Notebook and PC Repair, which is the same way, Corrective maintenance of computers. Its content is clearly related to the technical service for portable equipment.
Content
Hardware features and operation.

The motherboard and internal components.

Disassembly and assembly of a team.

Diagnosis for the solution of frequent problems.

Physical repair.

Network connection.
The methodology that they have applied to provide the information makes them worthy of giving us a little tour of their website, to compile the substantial content that ranges from the most simple and basic to the most technical and sophisticated.
Technical course for laptop repair
Today most users prefer the use of laptops for the ease of moving around and staying connected.
In the following link, you will find the online course on preventive maintenance (repair) of computers (laptops).
Programmatic content
Physical structure of the PC.

The motherboard.

The microprocessor.

Use of the Multimeter (tester).

Storage units.

Starting the PC.

Assembling a PC.

Video card and Monitor.

Sound plates.

Modems.

Operating systems.

Networks.

Peripherals.

Portable computers.

Informatic security.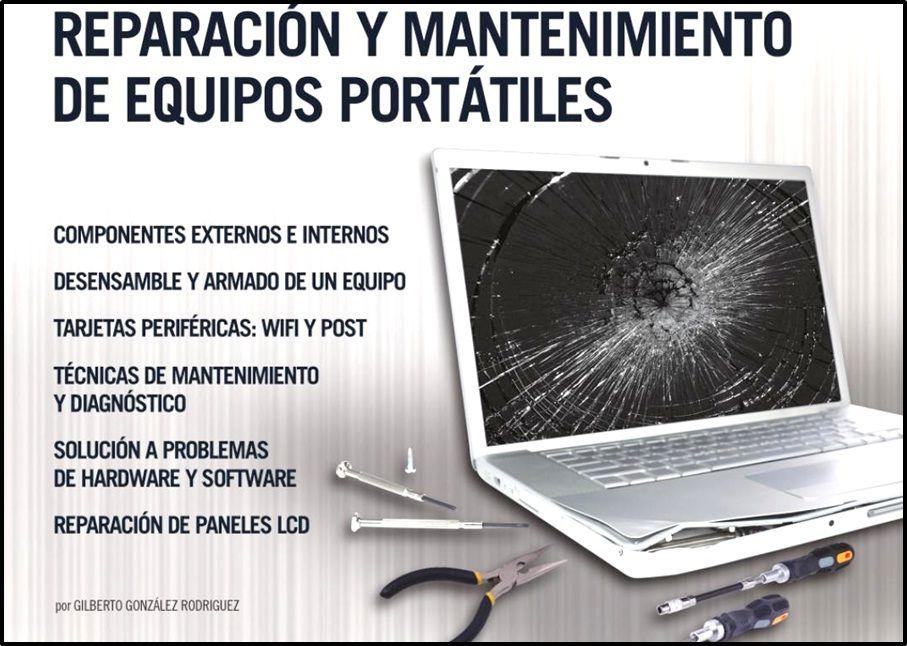 The Maintenance and repair of computers, Either tabletop or laptop in general are quite similar, but this does not mean that they are the same, for this reason it is important that the technician knows the variety of devices.
---
We want this material to be of great use, dare to carry out maintenance or repair to your own equipment. In our blog we have more interesting information for you:
What did you think of the content of the courses? Do you think this computer repair and maintenance technician course is worth it? Leave us your comment, we would like to know your opinion.
We say goodbye, not before thanking you for your support. Until a new post.