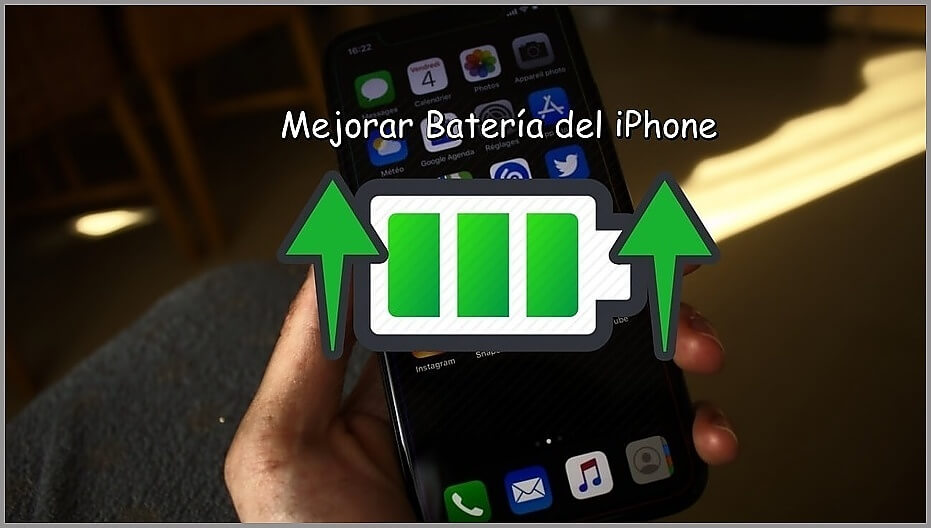 It is well known that the various operating systems of the iPhone bring many new features; however, they also have problems and, one of these, battery problems. For this reason today we will teach you how to increase or improve battery life and save battery on iPhone. ENTERS!
WE START:
Welcome to our technology blog.
Some users of the brand ManzanaIn general, they prefer it because they are always at the forefront and, with respect to iOS, with each update it always surprises us with its novelties; however, despite including tools to try to optimize the use of the device battery, this is still a big problem.
Now, since our main objective is always to raise easy and productive solutionsToday we bring you an interesting post on how to increase the duration and save battery life on iPhone. Carry out our suggestions and get rid of this terrible problem.
How to save battery on iPhone and increase its duration
If what you want is to be able to keep the optimal battery level of your iPhone you can simply perform the options that we will present to you below. But, before entering the matter, it is important that you know that, if you apply them all together, we guarantee you will be able to fulfill your mission. Let us begin!
Optimize your settings
To increase the duration and save battery life on iPhone, it is advisable to optimize its settings. For example, you can activate the functionality Automatic brightness or reduce brightness of screen; For data usage, it is better to do it over a Wi-Fi connection as it consumes less power than the cellular network.
Use battery saving mode
The battery power saving mode is one of the main novelties of iOS 9, and it came after users demanded it for a long time. With this function you can extend or, failing that, improve the iPhone battery life when the device begins to run out of charge.
When the battery reaches the 20%, the iPhone notifies you and it is just at that moment when you can activate this function with a simple touch. However, you can also make use of this tool by entering the menu: «Settings> Battery«.
When this function is activated, reduces terminal performance to extend the duration as much as possible. For example, it reduces:
The brightness of the screen.

Minimize system animations.

Among other things.
However, you can continue using the basic functions how to make and receive calls, send messages, access the internet and much more. Apple states that when this function is activated, the phone will last on for 3 more hours and once it is connected to an electrical power source it automatically deactivates.
Update your device with the latest software
Try that your iPhone device always has the latest version of iOS installed. To verify this, go to: «Settings> General> Software Update«.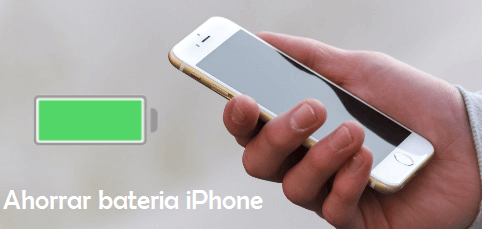 Limit background updates
A good deed for increase or improve battery life and save battery on iPhone is to limit background updates. It is important to know that many applications continue to run in the background, even though we are not using them; for example when they show us notifications.
Now, you can solve this by going to: «Settings> General> Background updates»And you will be able to view all the installed applications that allow this action. Been there, just manually adjust which apps you want to update at all times and which ones you don't.
Turn off automatic updates
In general, the option to allow applications to update automatically when a version is available is active by default, therefore, it can affect the battery life of your iPhone.
The good thing is that you can deactivate it by going into "Settings> iTunes Store and App Store" and disable the automatic update box. The downside of doing this is that, from then on, you will have to update the apps manually.
Turn off iCloud Keychain
This great option allows you to save all your passwords and be able to use them when you need them without having to type them every time. However, it has been accused of consuming a lot of battery.
For this reason, we propose today as an option to deactivate it and for this, you have to enter "Settings> iCloud" and check the corresponding box.
Avoid extreme ambient temperatures
Mobile devices are generally designed to withstand a wide range of temperatures, from 16 ° C to 30 ° C, even slightly more. But, it is extremely that temperature does not exceed 35 ° Cas it can directly affect the battery, so it could discharge more quickly. Not to mention that, charging it in high temperatures can damage it even more.
Remove the cover while charging
It is recommended not to charge the phone when it is inside some types of cases, as it can generate excess heat and may affect the capacity of the battery.
Turn off the device to avoid unnecessary consumption
In case of don't use the phone for a long time and you don't want it to download, a good option is to turn it off during that period.
Now, if that period is very long, for example six months, it is recommended to turn it off with 50% charging. Although, when you turn it on you will see that the charge has decreased, but with charging it for only 20 minutes it will charge.
---
With this last idea we conclude this post about how to increase life and save battery on iPhone. We hope by putting them all into practice you will achieve your mission.
We do not read in a next opportunity.
But, before you go, we recommend the following articles: