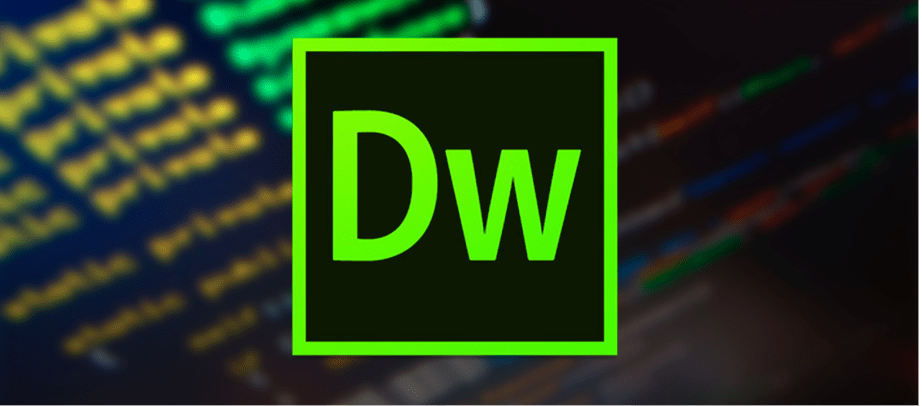 In this post you will learn how to have Adobe DreamWeaver Full for Mac, the most popular code editor in the development world. ENTERS!
Attention:
These cracks are not made by me, like you, I also look for them online and since I have found them, I share them.
I have given myself the task of installing part of the Adobe applications on my computer, in order to see in more detail the errors that may arise ...
So far I have found some, but I will tell you how I have done to solve them.
WE START:
Welcome to a new blog post.
Adobe DreamWeaver is one of the most used code editors in the world, but it is expensive to buy, like the other programs in the siute.
That is why some people took on the task of bringing us this program so that we can enjoy it to the full 100%.
In Windows I suppose it is something similar; you will have to look for a crack and investigate where to place that one.
We are going to download now activate Adobe DreamWeaver Full for Mac because it is a application to write code, but the reality is that this works for the vast majority of Adobe programs.
Clarification before starting
I want to clarify several things before starting:
1.- I do not update the images to the current version; actually the process is the same, it is easy to understand and adapt to your particular case.
2.- TIP for you: if a later version than the one I mentioned comes out, in many cases the programs accept some of the cracks that I provide.
You lose nothing trying to put them on to see if it works. (eye: always make a backup of what you are going to replace).
3.- While this works for the vast majority of Adobe programs, some users are reporting that have problems with After Effects and with Premier Pro (some configuration is disabled or something like that).
If it is any of the applications you want to activate, try it, I just hope you are one exception. As I was saying, I don't do these cracks.
4.- CreativeCloud keeps a separate day counter, with this I emphasize that the cracks are to outwit each application, and I will tell you later how to know if something is already activated or not.
CreativeCloud will say no, but he is not interested in cheating, so ignore him.
Install Adobe DreamWeaver FULL for Mac
1.- Have the application installed by any means you want, either by CreativeCloud or from an external source.
2.- Your 30-day trial will count down (or have expired); You must open the program at least once, and obviously accept that you want to start the trial version.
3.- Close the program (if it was open). And let's find the folder to replace.
Go to your "Applications" folder and locate the program folder (in this case DreamWeaver).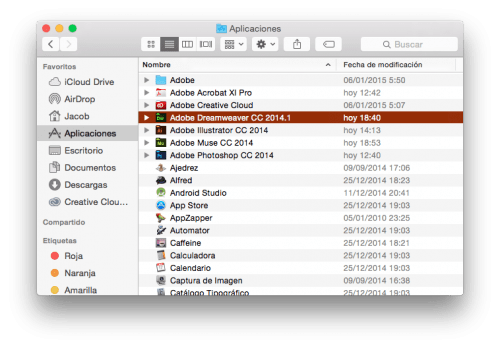 We open it and locate the program.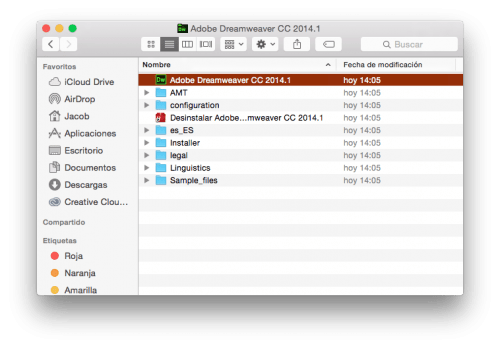 By right clicking on the program, we select the option "Show package content"; it's supposed to be the second option.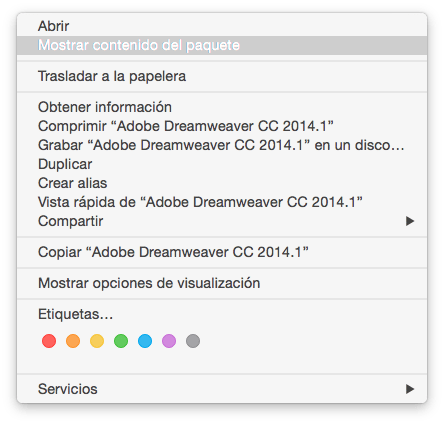 At least one folder called "Contents".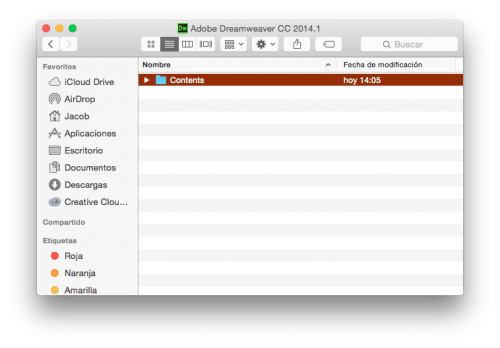 When we go into the Contents folder, now we have to look for the folder "Frameworks".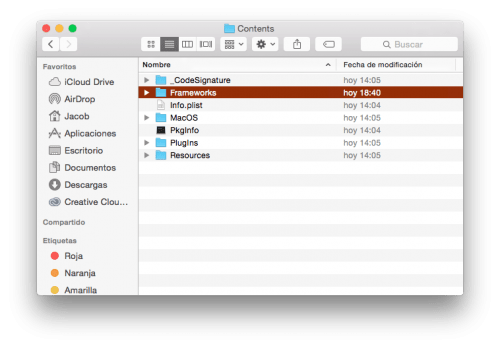 When we go into the Frameworks folder, now we have to look for the folder called amtlib.framework.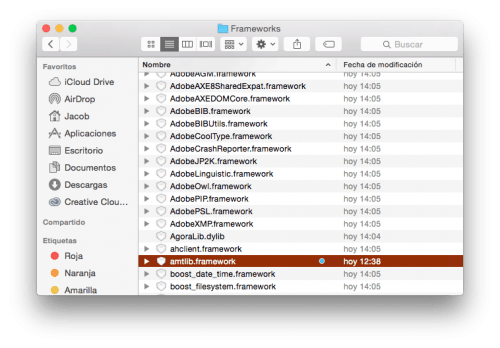 Caution:
make a backup of that file we just found; If the cracks don't work for you, you might have what you are missing from the trial version.
That is the file that we have to replace that we have to replace.
Crack for DreamWeaver for Mac
To activate most of the Adobe CS5 applications, click the following button:
To activate most of the Adobe CS6 and CC applications (but not CC 2014), click the following button:
Download fileAdobe DW: CS6 & CC
To activate most of the Adobe CC 2014 and 2015 applications (the most current), click the following button:
Download fileAdobe DW: CC 2014 & 2015
They seem the same, right? But at the code level they are different.
The crack is a file with the same name as the one we just found, that is «amtlib.framework », so don't ever change the name.
4.- Now yes, after having backed up the file amtlib.framework original of the program, replace it with the corresponding crack.
5.- Ready! You already have not only Adobe DreamWeaver Full for Mac, you also have all the other programs.
How do I know if I already have Adobe DreamWeaver on Mac?
It is simple, I will do the example with Adobe Illustrator CC 2014 (in all cases it is almost the same):
Adobe Application Manager opens when the program you want to open no It is activated and it reminds you of the days until your later purchase.
If, after having put the crack, this application continues to appear from Adobe Application Manager or, on the contrary, it closes, I regret to tell you that the crack no it has worked for you.
And my only recommendation that I could give you is that you try the other crack that I have provided.
Outside of that, I won't be able to help you; I don't do the cracks, I share what works for me.
But a single crack hasn't worked for everything, that's why I share the three that work for me so far.
If, on the contrary, the Adobe program (not the Manager, but the one you are activating) opens correctly without any of the aforementioned, the program is activated and the crack works for you !.
I know that the Creative Cloud application is also aware of the days that you are missing, but that has nothing to do with whether or not a program is activated.
Just worry that nothing of the aforementioned comes out, ahh !: and that it does not close like that out of nowhere.
Finishing: final notes to keep in mind
By the way: maybe some of your friends who also have a Mac were familiar with this topic, please share them.
Possibly they are also struggling with that activate some Adobe program. Ready, with this you have your Adobe DreamWeaver FULL for Mac!
Note:
I do this for educational purposes so that we can learn and become familiar with the program.
If you plan to do it for a professional job, a company or company, I suggest that you better buy it. That would be the most correct. Or well, at least that's what I would do.
Before concluding the post, I would like to tell you that we have more programs for you on this blog. Take a look! You will surely find something that you love.
Similarly, we like to tell you that we talk more about Mac. We have more to show you!
Were you able to download Adobe DreamWeaver Full for Mac? Leave your opinion in the comments!
Thanks for stopping by this space.
See you in another post!