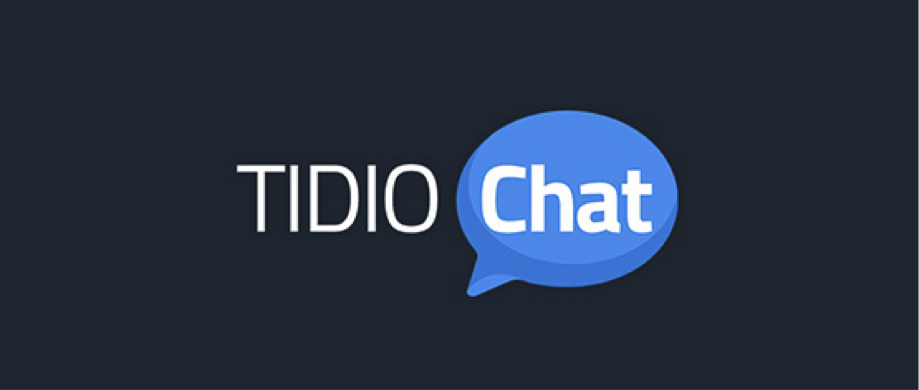 Here you will find the best chat for website, with which you can give 24/7 support to your visitors. Has a SUPER FRIENDLY interface and intuitive to the user.
Welcome to another post. Customer service is essential, the best when it comes to business.
Whether it is an online or offline business, you can provide great customer service; people stick with your product or service even if it is not superior to others on the market.
For companies, customer service is the most important aspect that can help you grow your business.
A large number of business companies are turning to WordPress as their preferred platform to make themselves known on the internet, hence the importance of knowledge management issues and live chat plugins they are also increasing.
Website chat is by far the best way to serve your customers and make a big impact:
If you offer live chat support you will be able to resolve issues within minutes; you will create a great positive impact on your customers.
On the WordPress platform, there are a number of amazing plugins to add live chat support system.
In this post today, we are going to talk about Tidio Chat, plugin that is one of the prominent ones for WordPress.
What is the BEST chat for website?
Tidio Chat is an extremely easy tool for WordPress, which can be used in a number of other CMS as well: like Joomla, Drupal, etc.
Nevertheless, we will focus on WordPress in this article. In our opinion, it is the best website chat out there.
Now, let's look at the different types of subscription plans the company has for you, so you can choose which one to use to suit your needs.
Tidio Chat comes in three versions
Free version
You can only chat with 1 customer at a time.
You can modify the style of the chat.
You will have access to download the official app for both iOS and Android.
You can download the Chrome extension and the Mac App.
Pro version
Everything from the free plan plus:
You can chat with all the people you want at the same time.
You can program automatic messages.
You will be able to establish predetermined hours of support for your clients.
You can give the option to the client who appears before you.
You will have the ability to create a direct client to the chat.
You can establish a multi-language chat.
Premium version
Everything from the previous plans plus:
You will be able to establish departments.
You can set tags.
You will have the ability to establish content analysis of your chat.
You will be able to see information about your clients (such as their IP, browser, country, which URL of your website is located at, etc.).
And for developers: you can use its REST API.
Get started with Tidio Chat
If you want to go to the free version of the plugin, you can download it from the official WordPress plugin repository.
You can install the plugin for your WordPress- Go to "Plugins> Add New", search for "Tidio Chat Live Plugin" and install it.
When you activate the plugin, you will see "Tidio Chat" as an option in the admin panel; By clicking, you will be directed to the official site of the plugin to complete the registration.
You will be asked to provide the name of the operator.
As you complete the process, the system will receive customers in real time. You can also use the control panel to have a custom design for your live chat window.
You can set the window color scheme, online message, adjust the position of the chat window, turn off the chat window from the dashboard.
Tidio Chat configuration, chat for web page
The configuration page offers you several options to fine-tune the system according to your need. Here you can set email, offline message, time zone, etc.
Also, there are a number of different option tabs in the settings, created to set different functionality for the plugin.
Departments: Here you can set the departments of your business, by clicking on the option to add department.
Shortcuts: In this section you can add different shortcuts for your live chat system.
Notification: In the notification section, you can activate the sending of different activities like incoming visitors, new chat request, new message, etc.
Opening hours: In the opening hours section, you can set your office hours for each day, in which you can attend to messages from your customers.
Tidio Chat Multilingual Settings
This is a very important feature that the plugin offers: you can set the option to live chat in several different languages, which make it very useful for the number of websites that operate in different languages other than Spanish.
Add different apps
Tidio Chat also provides you with an option to add a number of different applications with just a few clicks, you can add Google Analytics, MailChimp, etc. on the dashboard.
Device Applications
Tidio Chat has created a number of different applications that can be used for different platforms. For example, they offer you a Chrome extension that will allow you to get a notification about new messages without logging into the Tidio website.
They also offer you apps for iOS, Android, and Windows desktop app. These apps will certainly make your experience with this plugin much smoother.
When you download the plugin and activate it, you get a 7-day trial period with quality features, if you do not update the plug-in within this period, the system will become a free plan. However, I recommend you upgrade in your favor with the $10 / month plan because there are some important features in the PRO version (as mentioned above).
Tidio Chat conclusion
Tidio is a very easy plugin to start supporting in real time, you just have to install it and activate it so that it starts showing the chat window on your site.
Also, the configuration options are very easy to understand and even a novice can take full advantage of the system without any support.
The developer has given a lot of importance when it comes to the mobile experience, and because a large percentage of traffic comes through these, something that has become really important. Overall it is a great tool and I am sure this plugin will help you take your business to a new level.
Tidio Chat Links
Sign up for Tidio ChatGo to registration page
Download Tidio ChatDownload the chat plugin for WordPress
Before concluding the post, I would like to tell you that we have more web software for you, check us out!
Further, we have more web tools useful that could be used to integrate into your online project.
How did you find the best chat for website? Well, in our opinion it is. Leave us your opinion in the comments of this post, please.
See you soon!