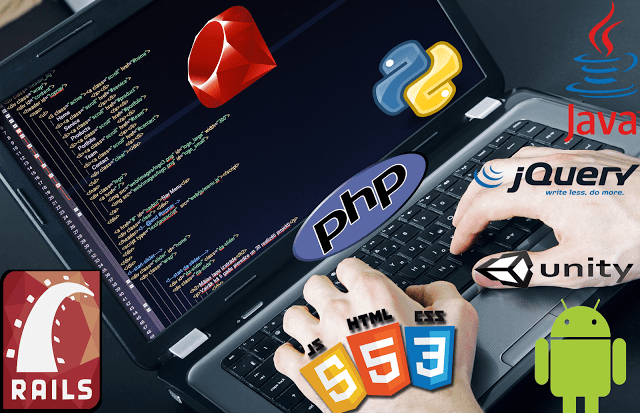 In this post you will find a link to more than 1,000 video tutorials related to programming, totally FREE and very structured. COME IN, IS IT PORN FOR COMPUTERS ?!
WE START:
I am very excited to know that thanks to the internet you can enjoy over 1,000 free programming video tutorials. We can learn this beautiful art for free, with quality videos, all from the comfort of our homes. We just need an internet connection, a PC or computer, a touch of passion and excitement to conquer and learn more every day about how to code efficiently.
This is the real porn that all computer scientists and students passionate about programming They have to do, not only in their homes but also in educational institutions or universities, since it is there where they spend most of their time. Remember that time must be valued and we can only equal its value when we are learning.
More than 25 free online courses to learn about Programming:
All content is 100% free, more than 100 hours of exclusive content for passionate about the art of programming. Among its important categories are: Web Development, Mobile Application Development, Desktop Application Development, SEO, Artificial Intelligence, among others.
All the courses are magnificent, among which we highlight Advanced Android, Android App Programming, iOS Game Programming, Encryption in Java, Git and GitHub, C ++ Resolved Exercises, and others. We have to clarify that all the material is very well structured and each class is perfect.
Link to 1,000 free programming video tutorials:
If you want to download the courses to later view them without an internet connection, you can do it for $ 1. This is not mandatory because you can access the content whenever you want freely. To access the educational material you can do it from the following link:
If you know a colleague or friend who is interested in computing and is entering the world of development, do not hesitate to send them this material. Let's continue Democratizing Informatics, let's continue sharing knowledge.
Doubts questions?
I hope I have helped you and I hope you are done with the post. If you don't understand something, contact our team using the floating chat (located in the lower right part of your screen) to leave us your question.
You can see our most recent posts on our page start from the blog. Like us on our Facebook page so you don't miss any news.
GOOD MORNING AND GREETINGS FROM OUR TEAM!