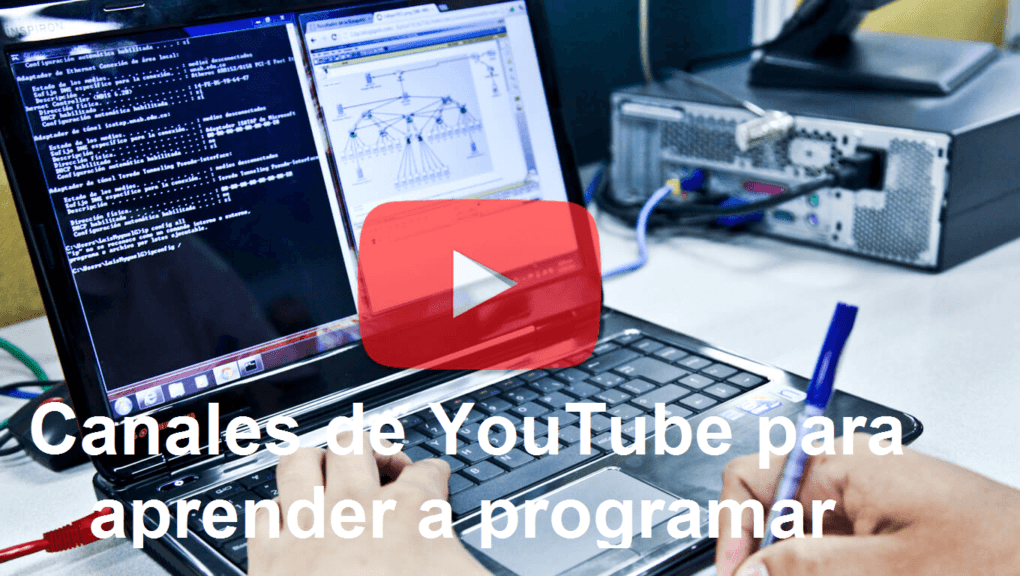 In recent years it has become necessary to know how to program, but despite the way it was before, today there are innovative means where we can train. And today we bring you one of these, we present you a post with the best YouTube programming channels. ENTERS!
WE START:
There are those who say that soon all people should learn to program, not only because of the extra it would add to our work experience, but because it would help us solve problems in a more efficient way.
Today, thanks to the Internet, means to learn to program have diversified, and a clear example, which almost all of us have at hand, is the tool Youtube.
On this platform, many professionals share their programming knowledge through their channels, so that the interested person can learn to program simply and quickly, and best of all, at their own pace.
In these channels specialized in teaching programming we can find complete courses for each of the languages. Now, while the previous statement is true, not everything we find there can really be useful to you. That is why we bring you a condensed list of the best YouTube channels to learn to program. Let's see.
Best YouTube Channels Programming
Here we present our selection with 10 full channels to learn programming in an easy way, and best of all, they are in Spanish.
CodigoFacilito

We could say that it is one of the best YouTube channels in Spanish to learn to code. Among its gallery you can find programming courses for Android, WordPress, databases, Unity, JAVA, PHP, C ++, among others. It has more than 365,000 subscribers and videos with more than 42 million views.
Codejobs

It is a YouTube channel with content from programming tutorials, specialized in web development. You can find videos on HTML5, JAVA, CSS3, jQuery, Node JS, Angular JS and PHP. In addition, tutorials on networks, WordPress and reviews of different frameworks. It has more than 50,000 subscribers.
Start programming

It is a good option if you want learn to program from scratch. They stand out for uploading super explicit and very easy to understand videos. Despite not having so many courses, those that are, have everything necessary to assimilate the subject. They are also classified by subject and by degree of difficulty. It has more than 88,000 subscribers and the videos with more than 3 million views.
Web development

It's one of the specialized channels to learn to program websites. However, you can also watch application development tutorials. It stands out for presenting very good quality explanatory videos, with clear and easy to understand content. It has more than 123,000 subscribers and videos with 6 million views.
Latincoder

This YouTube programming channel is one of the most complete. It has courses on Android, C#, PHP, JAVA, among other programming languages. Also, you can find hacking and computer security videos. It has more than 125,000 subscribers and videos with more than 7 million views.
ATS programming

It is a specialized channel where you can learn to program in the C ++ language, in Java, in Python, among others. They stand out for teaching quite complete courses with a very easy to understand methodology. It has more than 290,000 subscribers.
Programming tutorials and more

It is a very complete and versatile channel. Make videos on various topics related to games, technology, programming, Excel tutorials, program analysis, tips and tricks, among others. In relation to programming, you will find courses in SQL Server, C#, JAVA, Visual Basic, etc. at a beginner level, ideal if you have almost no knowledge of the subject. It has more than 11,000 subscribers.
Jesús Conde (Outkast)

A very complete personal brand channel to learn to program. You can find courses on programming, especially for beginners and also for children. It has more than 153,000 subscribers and videos with more than 17 million views.
Computer pills

It's one of the YouTube channels where you can easily learn programming. It has very good quality videos on programming in HTML5, JAVA, Android and even on platforms like Word, Excel and PowerPoint. It has videos with more than 25 million views.
DeividCoptero

It is a channel that specializes in creating videos of programming tutorials for games in C ++. However, you will also find JAVA, SQL Server courses, among others. It has more than 70,000 subscribers and videos with more than 7 million views.
Jotajotavm

Another of the YouTube channels perfect for learning programming. He has courses in web design programming, mobile applications, game programming, JAVA, among others. It also provides videos of tips, tricks and opinions related to this topic.
---
And that's all. I hope you liked the list with YouTube channels to learn programming and you can learn a lot with these.
We will read each other in a next opportunity, but before you go, take a look at this interesting post: