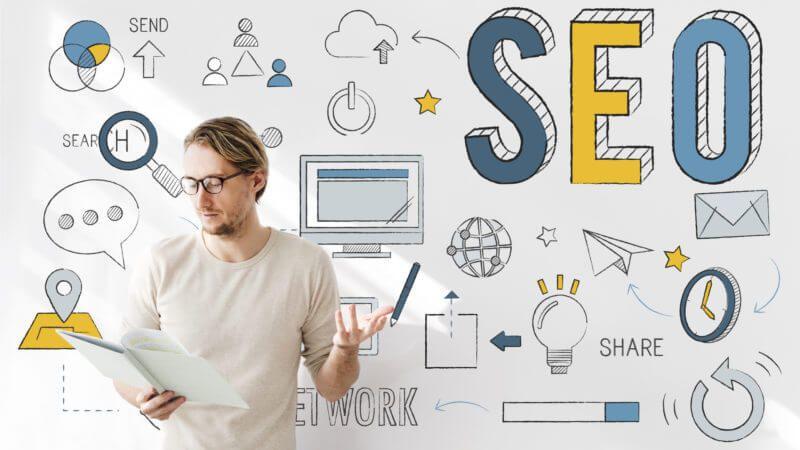 In this article we will show you what the best SEO plugin for your WordPress blog, the one that will help you position yourself better in Google. ENTERS!
WE START:
Welcome to another new post. In a previous article, explained how we can index our website to the most important search engine in the world: Google.
When it comes to SEO with a normal web page, it is somewhat complicated, or rather tedious, to do all the process involved so that our content has a good structure. If you use WordPress, I have excellent news for you: THERE IS AN INCREDIBLE PLUGIN that will help you with this work.
What is the best SEO plugin for WordPress?
We present you Yoast SEO, it is the original WordPress SEO plugin, the most used in the world, and in case you did not know, I present it to you.
Many programming colleagues have asked me for help to position their website in Google, and I ask them if they know this plugin and they say no.
This plugin does care about your website.
SEO Onpage Analysis
It gives you the most advanced XML sitemap functionality at the push of a button.
Take full control of your site's breadcrumbs - add a piece of code and you're good to go.
Configure canonical URLs to avoid duplicate content, so you never have to worry about Google penalties again.
It gives you Title (title) and Meta Description (meta description) templates to improve your brand and have consistent snippets in search results.
[Premium] You can extend Yoast SEO with the extensions: News SEO, Video SEO, Local SEO and WooCommerce SEO.
[Premium] If you need help, you can get access for 1 year to ask the experts of this plugin for help.
Besides worrying about your website, it gives you useful tools to do excellent writing.
Writing analysis
In addition to the onpage SEO analysis that the Yoast SEO plugin for WordPress can provide, it has analysis for a readable and healthy writing.
SEO and content analysis: provides priceless tools for writing SEO-oriented texts.
Provides a preview of the Snippet, which shows you how your post or page will look in search results; it even shows you the view on mobiles. Yoast SEO Premium even has previews for social media!
[Premium] It gives you a suggestion tool that shows you what your text is focused on so you can keep your article aligned with your keywords.
[Premium] It gives you several target keywords: so you can optimize your article for synonyms and related keywords.
[Premium] Provides automatic internal linking suggestions: so you can write your article and get posts to link to automatically suggested.
In addition to providing you with all those tools, it cares about keeping your website in perfect condition:
The plugin fine-tunes your site engine so you can work on creating great content.
Essential content and internal linking features help you effortlessly optimize your site structure.
It integrates with the Google Search console. This way you can see how your site behaves in search engines and you can fix crawling errors.
Manage SEO profiles: Give your colleagues access to specific sections of the plugin.
Mass editor: Make large-scale modifications to your site.
[Premium] Provides social previews to manage how your page is shared on social networks like Facebook and Twitter.
[Premium] Provide a redirect manager: Keep your site healthy by easily redirecting Google Search console errors, deleted pages, and changed URLs.
I could tell you more features of this incredible plugin, but it is an incredible world that surely I would not finish saying. Are you interested in buying the Yoast SEO plugin for WordPress?
If you don't have the resources to buy it, download its free version from the WordPress.org plugin repository:
---
Do you think Yoast SEO is the best SEO plugin for WordPress? Let us know in the comment box!
We hope this post has been to your liking. We invite you to see all our WordPress CMS related posts.
Until another new post!