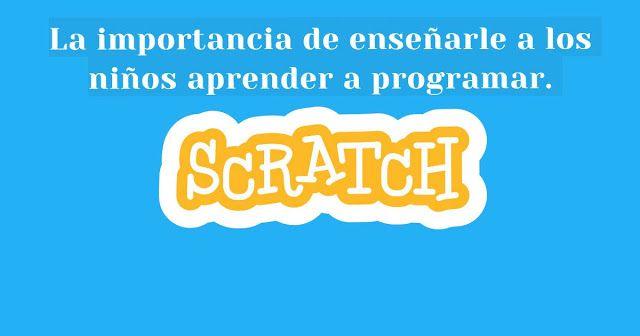 Knowing code is not only a demanding job, but fills the person with knowledge and very creative ways of solving problems. This since children, is something glorious. ENTERS!
WE START:
Today learning to program is much easier than a few years ago, so the importance of teaching children to learn to program must be like teaching them another language or mathematics. Both in schools and colleges it would be a good option that at least the basic programming was implemented in their day to day.
As Informatic student the opportunity to learn to program as a child It was never possible for me, since in the educational establishment where I was studying at that time there were still no computers. I remember that the first time I had contact with some technology was when they took us to the computer room, and it only had typewriters. Memories that I will never forget.
The excitement of seeing this type of machine was so great that I could not wait to learn to use one of them, it was not so easy for me to learn, but nevertheless it was one of the best in the class and that filled me with a lot of motivation to continue learning.
If you are a parent, you have surely had that feeling that your children are better than their parents. The thought of those past generations was that the son had to learn the same art from his father and become better than him. Nowadays things change, since that little one is given total freedom to choose which profession he wants to pursue.
The fortune of those computer scientists who have a child and they follow in their footsteps is that the little ones will not only learn what you teach them from home, but will also be able to acquire all the knowledge they want using the internet.
If this blog exists it is precisely because I never had a teacher come to my house to reinforce my classes, or better yet, I was not lucky enough to have a father who was passionate about computers and he taught me to program. But it doesn't matter, because just as my father is, I love him and will always love him.
I just hope that if I get to have a son, if he is not a skater (which is what I want the most), then he can be encouraged to learn to program as I am doing now. But if he chooses neither of these two options then he will be the professional he wanted to be.
The invitation I want to make you today is that you encourage your children, friends and why not, your parents to be interested in the programming. Let's take advantage of the fact that there are no longer barriers to learning what we want, and we begin to enjoy the good and wonderful things that the Internet world offers us.
In the following video you will see how little ones learn to program in a very fun way. We hope you are encouraged and motivated to learn to live the feeling of being able to code yourself.
The best alternative for little ones to learn to program:
Doubts questions?
I hope I have helped you and I hope you are done with the post. If you don't understand something, contact our team using the floating chat (located in the lower right part of your screen) to leave us your question.
You can see our most recent posts on our page start from the blog. Like us on our Facebook page so you don't miss any news.
GOOD MORNING AND GREETINGS FROM OUR TEAM!