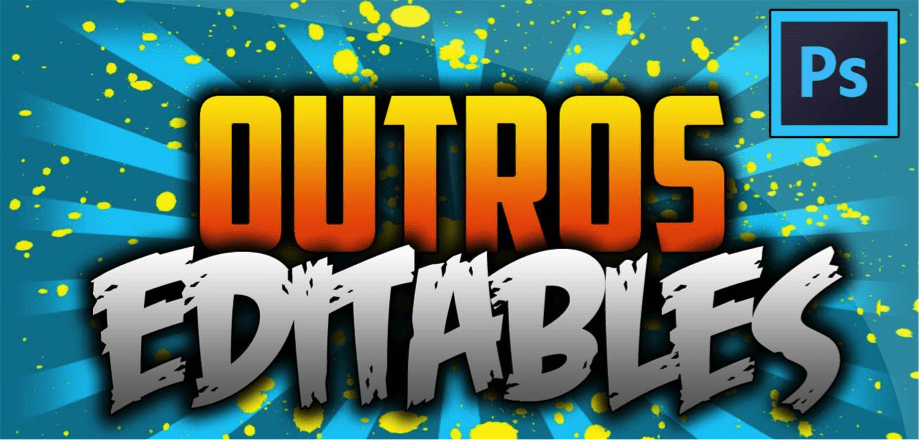 In this post you can download a pack of of many outros for videos: some editable and others not, but they already come to be placed directly in the video. ENTERS!
WE START:
Welcome to another post. Today I come to share with you a FABULOUS pack that I found out there of many other videos. But first of all, I would like to make this concept very clear:
What are outros for videos?
At the end of a video, we all want to put certain information that leads the user to subscribe, to leave a like, a comment, or to share the video on social networks.
Some examples can be: sharing the video on Facebook, Twitter, Google+, or even: having a blog mention the video.
That is the purpose for which the outros exist for videos, to place a certain farewell, a thank you, channel information, previous video, induce you to take an action, etc.
Download pack of outros for videos
The file that we present to you weighs around 130 MB, with around 40 outros (we think so, we don't check it well).
They are good, with good video quality and the editable ones in this case are images that are in Full HD (Photoshop will be used for that, so they can be edited well).
Well, without further ado for the moment, we leave you the link that leads to our link shortener and from there it goes directly to Mediafire for download:
If you want to edit the images and do not want to use the videos, I leave the following videos made by the corresponding users to edit the others (depending on the file you want to edit, each user made a video to edit them):
The files ".psd" Y ".rar»Were uploaded by Monster TutosCrak Y VictorDavid29.
For the other editable ones, it will be necessary to have the Photoshop program, in order to edit them well.
Before finishing the post, I would like to tell you that we like to talk about video and multimedia themesCheck out other posts we've made!
How did you like these outros for videos? We would like to know your opinion! Leave your comment at the bottom of this post.
See you in another post!