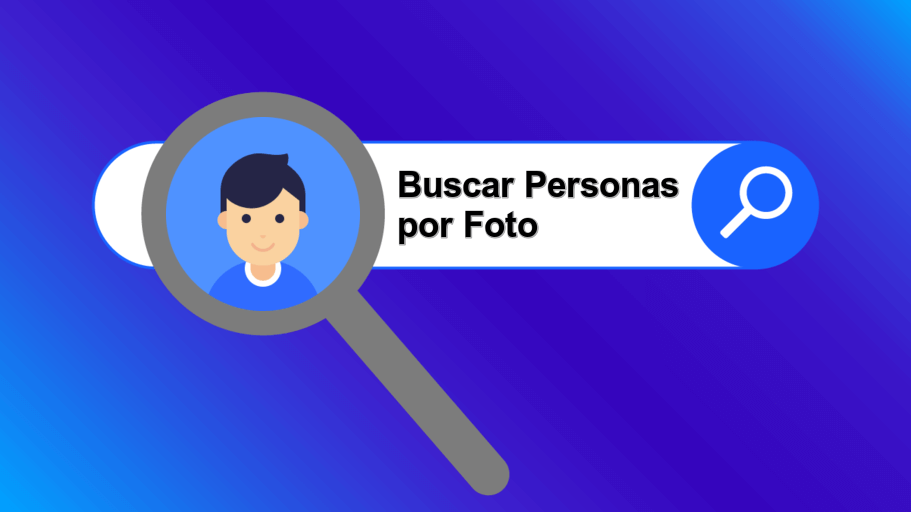 In this post you will learn how to search for someone through a photo or image of that person, via Google, Facebook or an app.
Today the Internet provides Internet users with thousands of ways to get interesting information, learn about something or meet someone.
One of these guidelines of interest is that you may want to look for someone, that you know absolutely nothing, but you have a photo of that person, for a certain reason.
Many users are unaware of it, but indeed you can search for a person if you only have a photo or photos of him or her, but of course, obtained legally.
Today we will teach you the different alternatives you have to perform this procedure. Let's go!
Search someone by photo via Google Images
Google is the busiest search engine in the world, and not for nothing, since we are sure that you, who are reading this article, come from it.
Let us tell you that Google has, among its services, a search engine specialized in images: search by photo upload.
So we can see if you can find any results with the photo of the person you want to search for. Follow these steps:
1.- Access within Google images, by clicking on the direct link.
2.- When you are inside, press on it camera icon: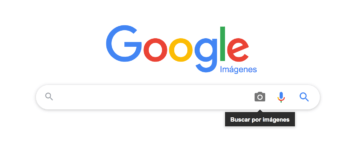 3.- Then, you have 2 options: if you have one image from a link or URL, you must use the first option (paste the direct link of the image there), but if you have the downloaded photo, you must click on the option «Upload image«.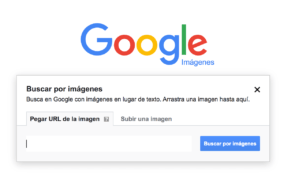 4.- Once you choose your method, when uploading your image or uploading your URL, Google will process the photo, and, if it has any results, it will show you.
Find someone by photo via Facebook
Facebook is the most popular social network on the planet, and what this means is that perhaps the person you are looking for for their photo is on Facebook.
To do this, you must check if it has the numeric character set that Facebook uses to identify your photos. How is that? You'll see:
If the image you have has a name sequence of numbers with underscores, and, at the end, a letter, it is very likely that the photo of that person is on Facebook, since it is the numerical code for the photos that are uploaded to Facebook.

But you may wonder, how can you find a person on Facebook by their photo? Follow these steps:
Note #1
This method WILL NOT WORK if the person has configured in their privacy settings, not to allow public viewing of their personal photos.
Note #2
At all times you should have the Facebook photo code for the person you want to search at hand. For practical purposes, we will have this: «82331698
_
2514821875306939
_
4668123160007147520
_or
«.
If the photo you have DOES NOT COMPLY with the format "[Numbers] _ [Numbers] _ [Numbers] _ [Letter]", this method WILL NOT WORK.
1.- If you are sure that the photo meets the requirements, we can continue. First, Copy the number sequence in the middle. In our case it is "2514821875306939".
2.- Subsequently, open the web browser of your choice, such as Google Chrome, and, in the upper address bar, write «https://facebook.com/[Number]«, The number being the one you copied. We leave you an example:

3.- If the photo is not private, you the publication will appear of the person's photo, along with their name and Facebook profile.
Search for a person via online apps
If wanting to search for someone by their photo via Google or Facebook does not work, we must resort to the reverse lookup.
The application, or rather, the online service for large-scale image search that we will use, is called TinEye.
It is a page that has been operating for a long time, and Search over 45.7 BILLION images Uploads to the internet, then, is a service worth trying to find.
If you want to search for a person by their photo using TinEye, follow these steps:
1 First, access within the TinEye portal, which we leave you direct link.
2.- Click on the blue button «Upload«.
3.- Upload your image and wait for the results. If the text "0 matches" appears in the search results, it means that the app could not find the person or photo.
---
With this, we hope that we have helped you and that you have found the person you are looking for. Remember that we write more multimedia articles and everything related to photos and videos. Visit us!
See you in a future post.