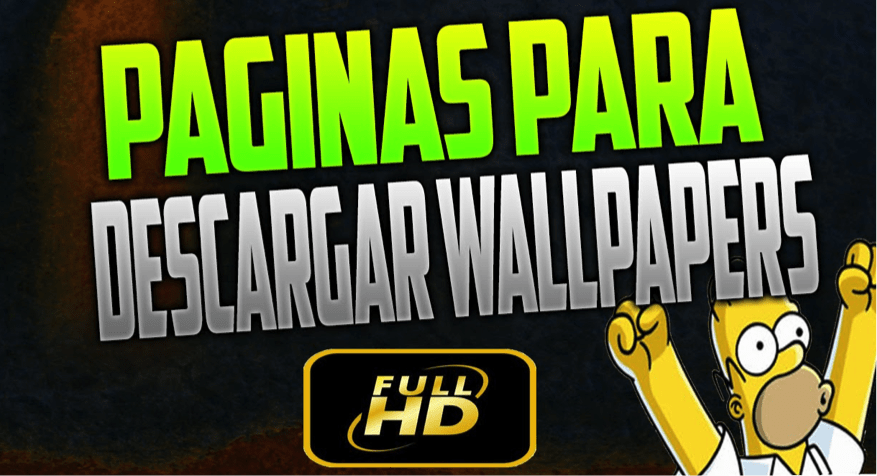 In this post we will show you how you can download Wallpapers in Full HD for you to put on your desk. ENTERS!
WE START:
I come with another post, and this time related to wallpapers. I'm going to present you a FANTASTIC site where you can download FREE images of very good wallpapers and in FULL HD. Before we begin, I would like to soak up people who don't know about this topic yet (if you want, skip the tutorial, a bit further down):
What are Wallpapers?
A wallpaper, desktop background or wallpaper (in English desktop wallpaper Or simply wallpaper) is an image that is placed on the desktop of the graphical environment of the operating system as decoration.
How to download Wallpapers in FULL HD
I'm going to show you a page where you can check very good Wallpapers and there are THOUSANDS IN FULL HD.
Well the website is called HDWallpapers
NOTE: All these Wallpapers are free and they can be found within that website.
On this website you will find THOUSANDS of very good funds. There are them of different categories and tastes. When you enter the site, you will see the following aspect: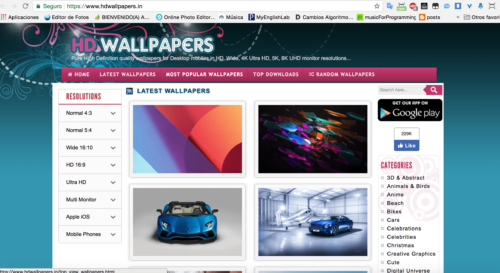 On the right side of the site, you will find multiple categories by which you can navigate to easily find the one you want. In your initial screen, you will be shown wallpapers in general and at random.
Well, once you've chosen an image, click on it. I for example chose this: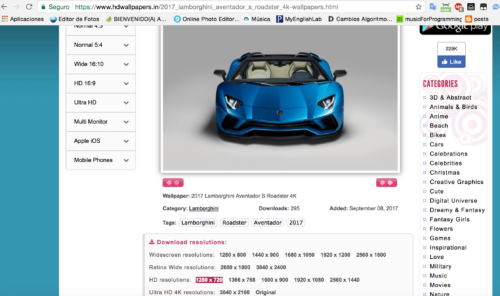 By default, it will present it to you in a resolution that they configured. If you want it in a larger or smaller one, just locate the section «Download resolutions«.
Click on the resolution to which you want to convert the image and it will automatically be downloaded to your computer. READY!
This process applies to ANY IMAGE. Enjoy them!
Another list of websites to download Wallpapers
I want to leave you another variety of AMAZING websites where you can explore more Wallpapers FULL HD:
Doubts questions?
I hope I have helped you and I hope you are done with the post. If you don't understand something, contact our team using the floating chat (located in the lower right part of your screen) to leave us your question.
You can see our most recent posts on our page start from the blog. Like us on our Facebook page so you don't miss any news.
GOOD MORNING AND GREETINGS FROM OUR TEAM!