In this post you will see a list of the best apps and programs to convert photos into drawings or cartoons easily and for free.
Aren't comics and comics great? That's where cartoons come from, those that with their illustrative drawing effects make us astonish and imagine what happens.
Right? The cartoon style of drawing leaves us a lot to think about, and learning how to do this could be a difficult task for many, but with the internet and technology, there are more and more tools that help us improve photography and editing.
Nowadays, there are multiple applications that help you to take and convert photos in the drawing style of a spectacular cartoon. That's how it is! You can turn a photo of yourself into a cartoon.
List of the best 10 apps to turn photos into cartoons on Android and iOS
We have given ourselves to the task of find the best apps for Android and iOS that exist, and that help create and convert photos to drawings and cartoons.
Next we pass you the list of the 10 best programs to be able to make free cartoons based on photos that we have been able to collect.
MomentCam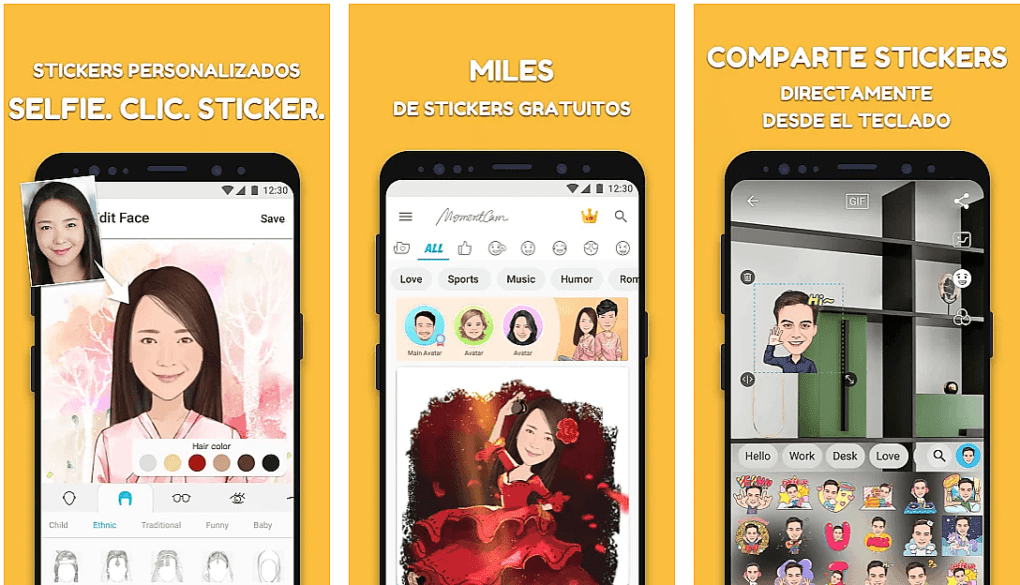 We start our list with MomentCam, which is an app that goes straight to the point: upload from your gallery, take a selfie or choose a photo from your Facebook album to instantly turn it into a cartoon.
In addition, MomentCam allows you customize drawing photo background, change the skin and hair color of the photo, and much more.
Without a doubt, one of the best programs to make caricatures based on photos. Download it and give it a try!
Cartoon Photo Filters
Cartoon Photo Editor is a computer app for cell phones, which will allow you to convert your photo to multiple editing formats. This app allows you to:
Convert a photo to cartoon or caricature format.
This program allows you to do pop art cartoon.
It has various sketch drawing filters and photo animations for make photo collages.
Open the camera to take a selfie and start editing, or choose the photo from your gallery.
You can share your edited photo to social media most popular in the world: Facebook, Instagram, Twitter, among others.
Cartoon photo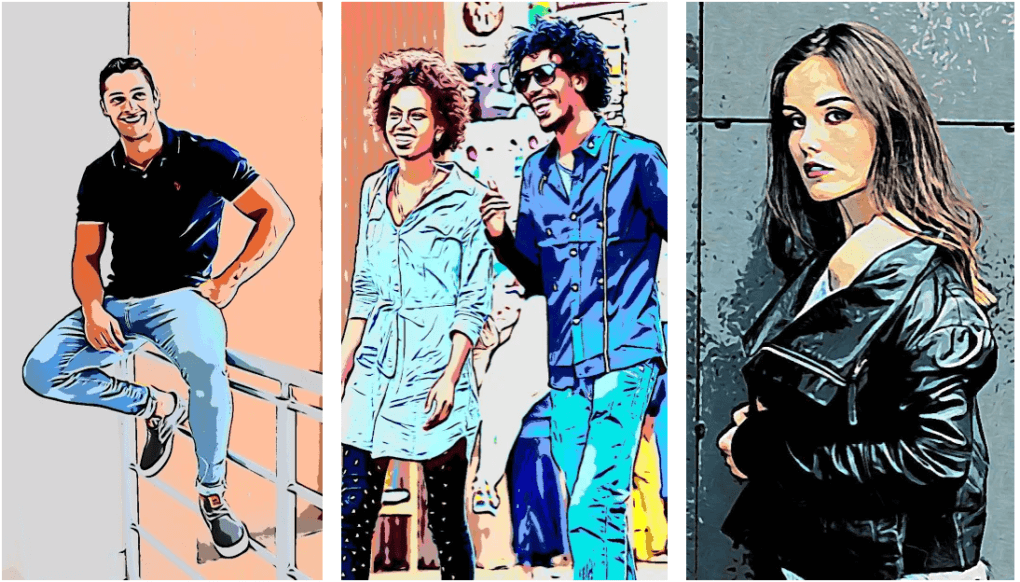 With the help of the Cartoon Photo app you can convert photos to pencil drawings, oil paintings, animated cartoons and much more.
In addition, it has multiple tools such as impressive filters in a single touch, and literally, in a matter of seconds, having the edited photo in your gallery to be able to share it with your friends.
What are you waiting for?! Download the Cartoon Photo program for free and start making cartoons with your photos.
Prisma Photo Editor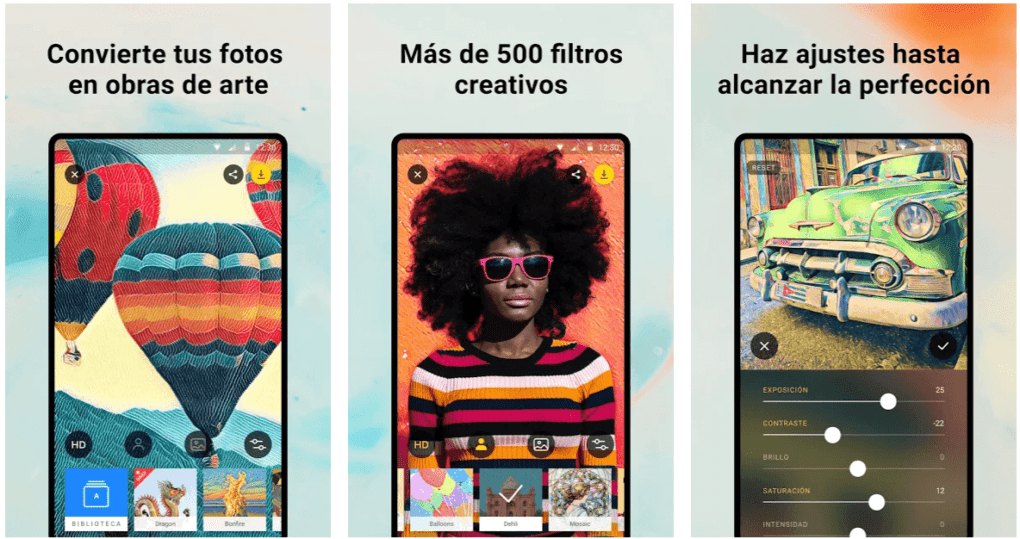 This application is one of the most used on the internet, since it has more than 120 million active users around the world. It is an app recognized by Google, with that we tell you a lot.
With Prisma Photo Editor, you will have access to more than 300 styles to decorate and convert your photo in an authentic work of art.
In addition, the community of developers of the app, add 1 new filter every dayThen you can try new ways every day to turn your photo into a real cartoon drawing. Give it a try!
Cartoon Face Animation Creator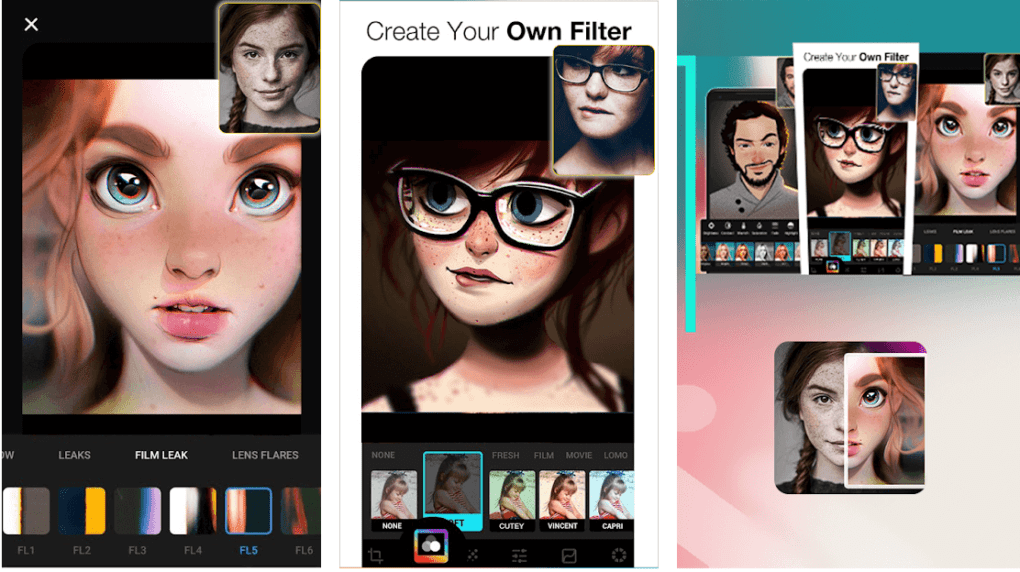 Cartoon Face Changer is an excellent program to be able to make and create photo caricatures for free, thanks to its multiple decortive tools.
This program is the leader in creating and transforming photos into truly amazing animated animes. Test it!
Tooncamera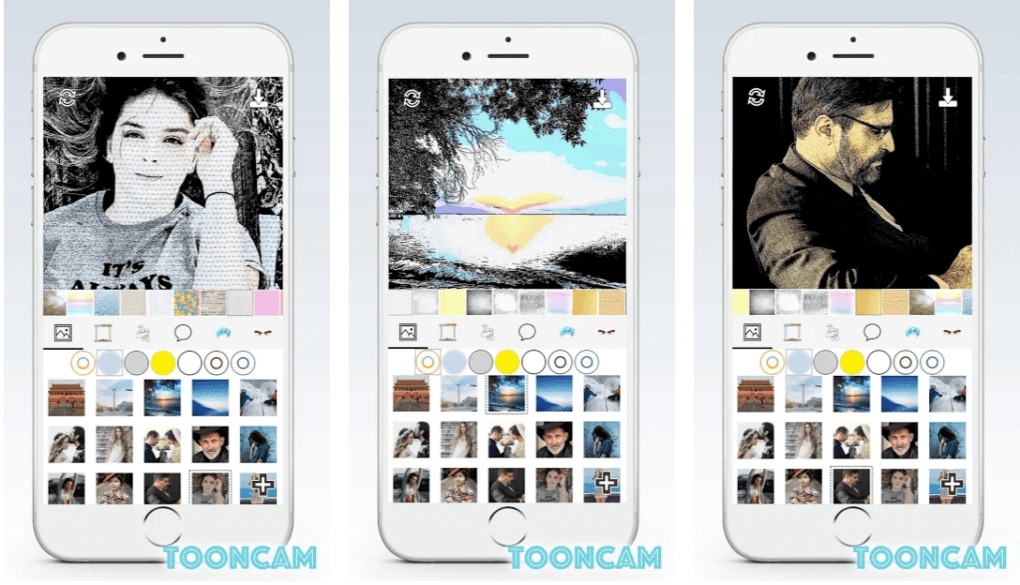 Tooncam is an app that allows you create cartoon comics from photos. It has more than 10 different types of effects to use.
With this fascinating app, you can turn your favorite photos into fascinating animated cartoon comic arts. Landscapes are his specialty. Give it a try!
Deep Art Effects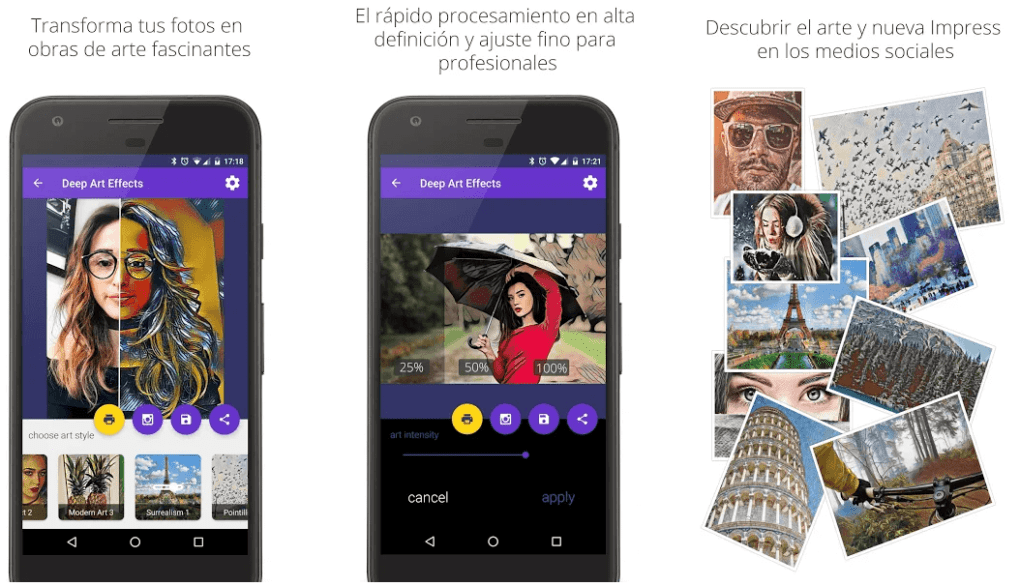 Thanks to this fantastic application, your photos will look like works of art painted by Leonardo da Vinci himself, since this app uses artificial intelligence algorithms to recognize drawing patterns and make it much more realistic.
Make your photos look more professional with the help of Deep Art Effects' fast photo processing and retouching. Test it!
Painnt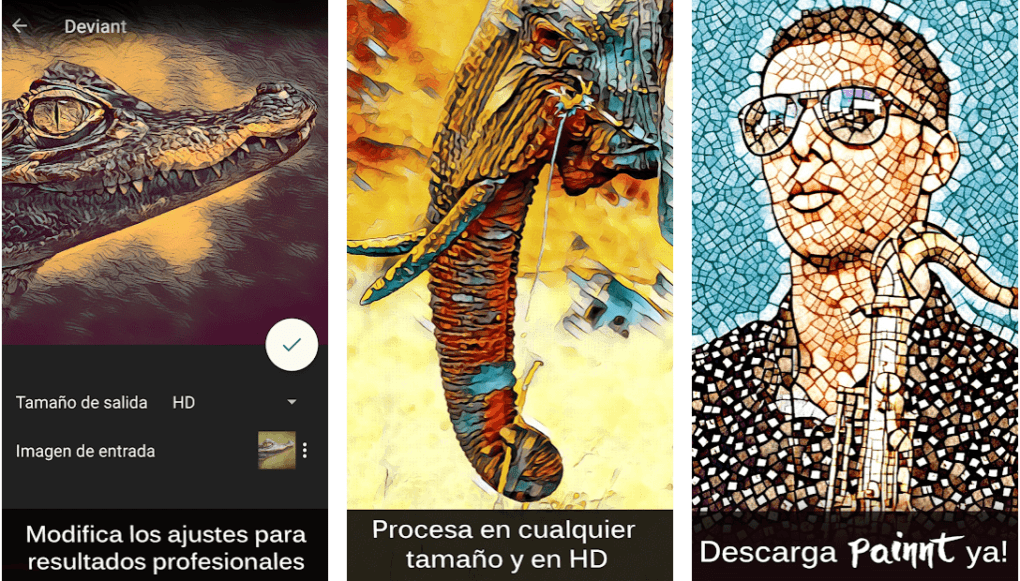 With the help of the Painnt app, you will be able to convert your photos to overly realistic drawings, since this app has more than 200 filters, including abstract, mosaic, comic and modern filters.
Painnt allows you to export your photos in HD format, which very few apps allow you to do. Download it now and give it a try!
Brush Stroke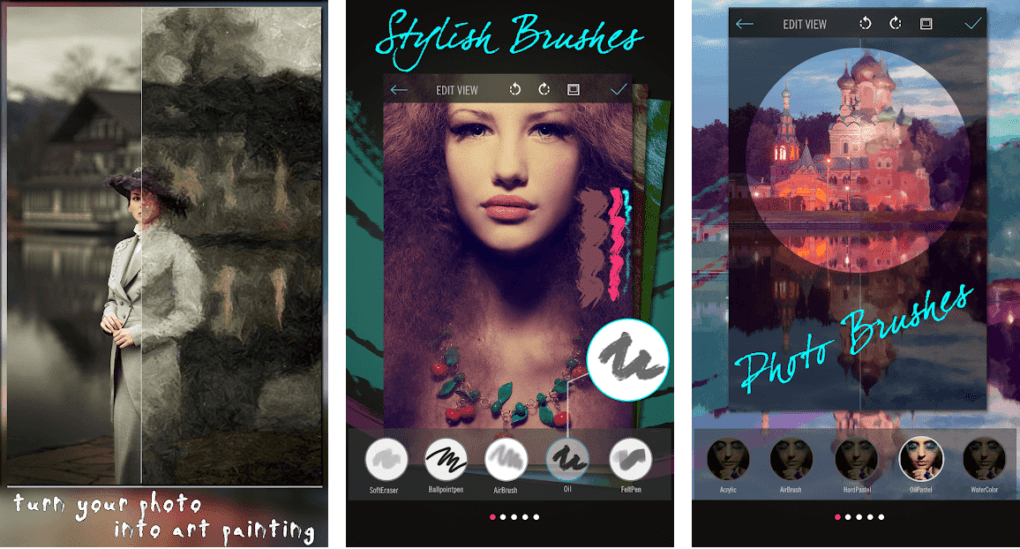 This app has different trace effects that will help you turn your photo into a totally revamped art cartoon.
Brush Stroke is not only a free program to make animated cartoons out of your photos, it also helps you to retouch them in a professional way.
Although some users complain that it is a bit slow on certain Android phones, it is worth trying and trying for yourself. Download it!
Photolab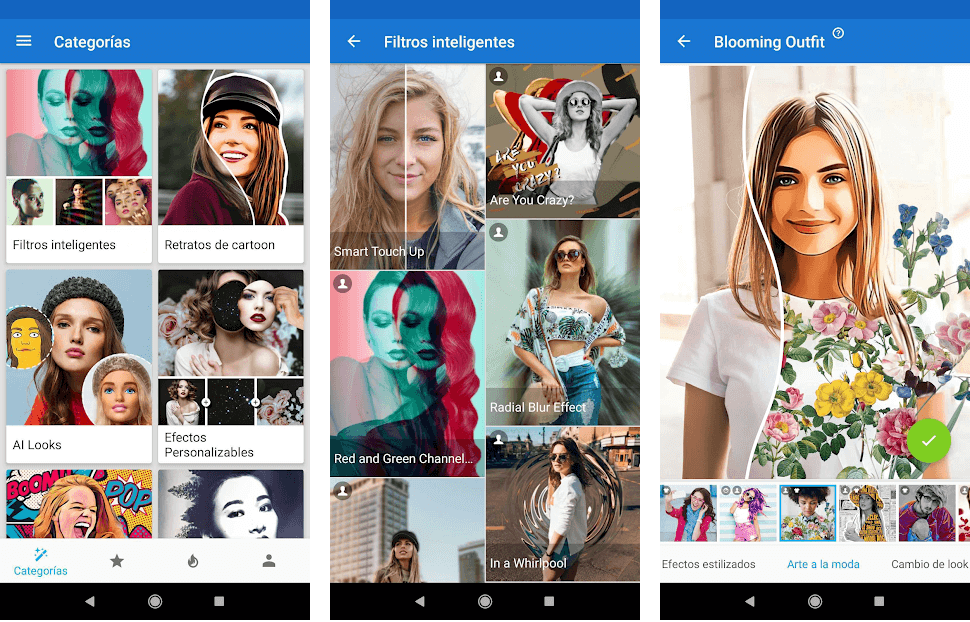 Photolab is one of the most complete applications that both the Google Play Store and the App Store have to offer, since has over 900 useful frames and filters to transform your photos.
This program will help you turn your photos into complete cartoon and caricature comics. Download it and be part of its more than 100 million downloads!
Clip2comic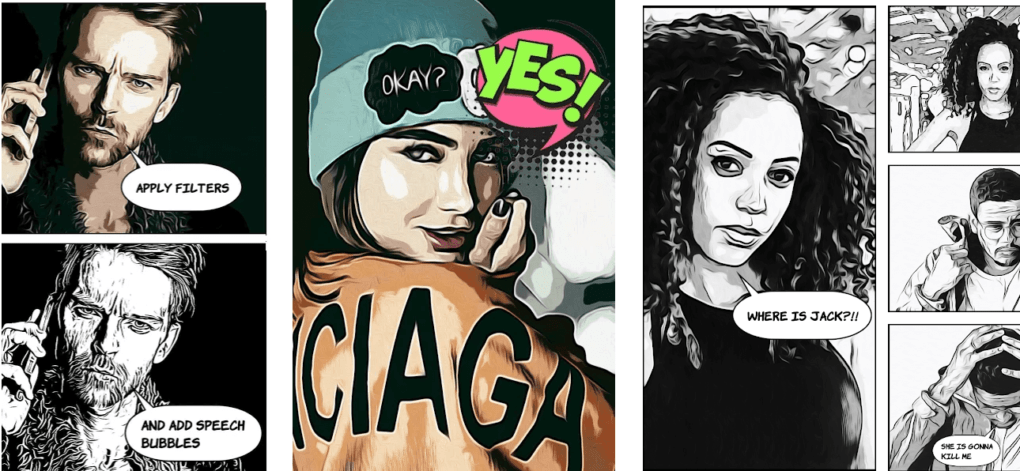 Clip2Comic is the leading application for convert a photo to a cartoon comic. Thanks to its intuitive interface, you can create comics with your own photos and put your own unique texts.
In addition, this app is the essential for create funny memes and cartoons. Use the camera and take the photo or upload it from your gallery to start editing. Download it!
How to make a photo in cartoon drawing?
One of the questions most asked by users who love photography and editing is: how to convert or make a photo to a caricature cartoon?
Drawing tools have improved over the years, so much so that you don't have to be a professional photographer to create amazing illustrations.
Above we give you a list of the best 10 apps or programs for cell phones that perform these tasks, and here we will teach you how to use them. Download any of the 10 apps above.
Follow these steps to be able to take a cartoon photo:
1.- First, download the application that you like the most. We will download Cartoon Photo Filters as an example.
2.- Once downloaded, open the app.
3.- If he asks you permissions to access your camera and files from your cell phone, accept them.
4.- The camera will start. You will see the following screen: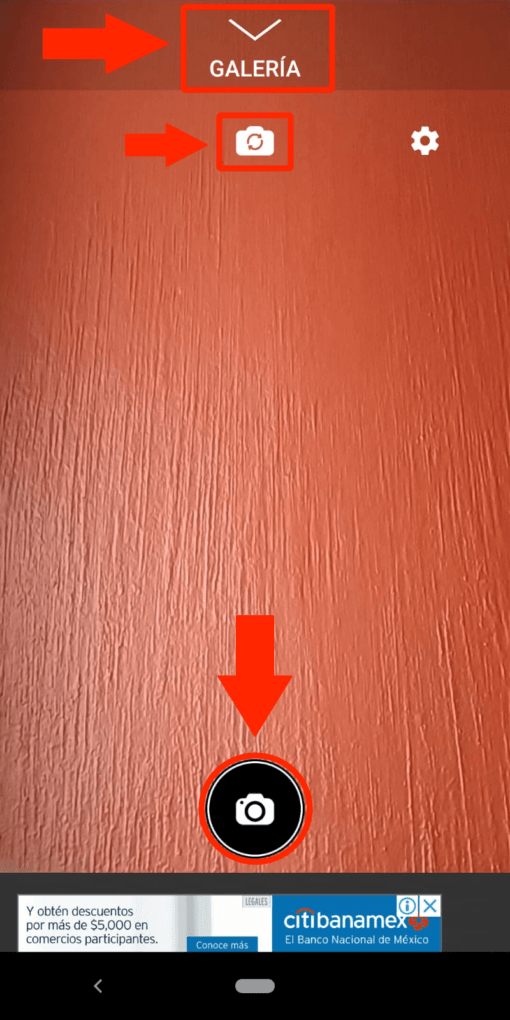 At the top, you will see the text «GALLERY», from there you can upload a photo that you already have, or if you prefer, take a new photo.
5.- Once the photo is taken or uploaded, the following window will open: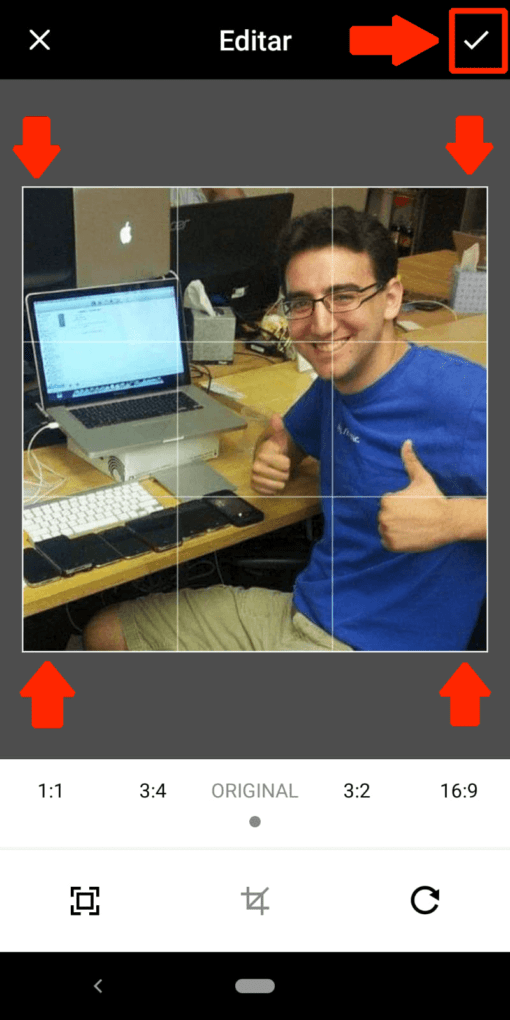 You shall adjust the photo to be able to convert only the sections you want that same photo to a cartoon. If you don't want to make changes, just click on the upper right icon. If you want to adjust it, use the adjustment tool by sliding your finger over the corners of the photo.
6.- When you load it, you will see that the Image editor will open, allowing you to choose between the available filters: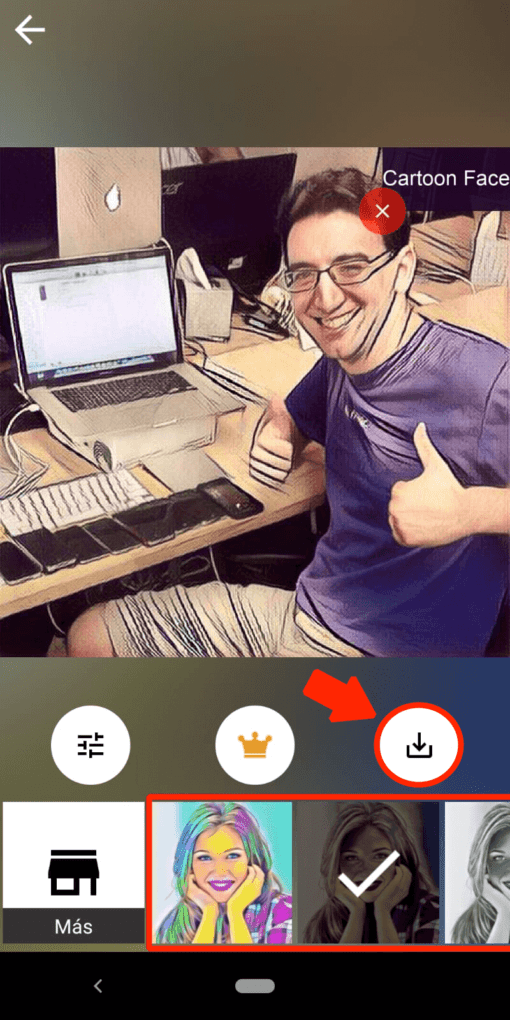 Choose between the different effects available at the bottom of the app, and when you're ready, click on the icon on the right to save the image. Clever!
---
We hope we have helped you to convert a photo to a caricature cartoon. Do not forget that in this blog we teach you more multimedia editing tricks. Visit us!
See you until a new post.