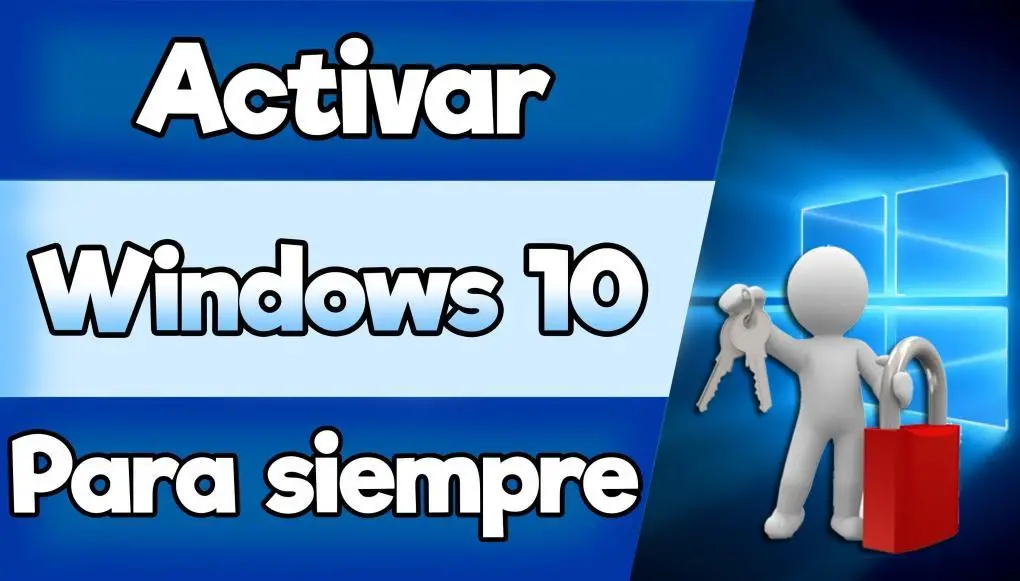 In this post we will show you how you can activate Windows 10, 8.1 or 8, fully FULL in Spanish, FOREVER. ENTERS!
WE START:
Hello everyone, I come with another tutorial, and this time it will be about how you can activate Windows 10, 8.1 or 8 for life, in a VERY easy way.
First of all, I will show you that my system is not active: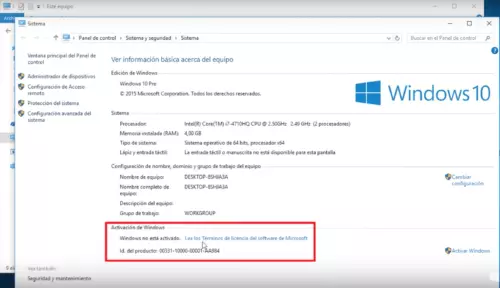 It looks a bit blurry, but it can be distinguished that it is not active. Having mentioned this,let's start with this tutorial!:
How to activate Windows 10, 8.1 or 8
I have to mention that all the instructions in this post are aimed at Win 10, if you want to activate 8 or 8.1, locate the same options in your system environment.
1) First, we have to disable our antivirus totally. If you have Windows Defender, do the following:
1.1) Then go to Start (Windows icon).
1.2) Then, click on the "Settings" button.
1.3) Then go to "Update and Security".
1.4) Then go to "Windows Defender".
1.5) Once this is done, locate the first section (Real-time protection), and click on the sliding button to deactivate it.
2) Once deactivated, we can continue: Download KMSpico 11, FINAL ACTIVATOR for Windows 10, 8.1 and 8 from another post on my blog.
In the case of this tutorial, we will use KMSauto, which does the same as the previous one, only that the previous one is much more modern and updated, but it is the same question, do not worry, BOTH WILL ACTIVATE IT.
With those program We can activate Windows 10, 8.1 or 8 Full.
3) Once downloaded, unzip it.
4) Then, Run as administrator the .exe file named «KMSAuto Net«.
5) Afterwards, a window will open for you. Click on the "Activation" option.
Finishing the activation
6) Then, 2 options will be displayed.
Click on «Activate Windows«. Wait a minute, Windows 10, 8.1 or 8 will be activated ... If a window like this appears:
Therefore, click on «Continue«. Now if after that, this message appears:
Click on «Cancel«. The rest is waiting ...
7) Later, when you get «Product activated successfully«, Indicates that the process has finished and you can close everything.
And this is it, you have managed to activate Windows 10, 8.1 or 8 (whatever version you have). Enjoy!
If something comes up that says "Default key", maybe this is your solution.
Also learn how activate Office 2016 at 100%. We also have the new Office 2019 fully FULL!
If an activator does not work for you, try with the new KMSpico v10.2.0 2019.
---
Before ending this post, I would like to tell you that in this blog we talk ALL about Windows: tutorials, tips, help, among many more. There will surely be something you want to see!
In the same way, we write tech tutorials not only Windows, but many more diverse topics such as: Gaming, Hardware, Software, etc. Visit us, please!
Were you able to activate Windows 10, 8.1 or 8 successfully? Let us know in the comment box!
See you in another new post.