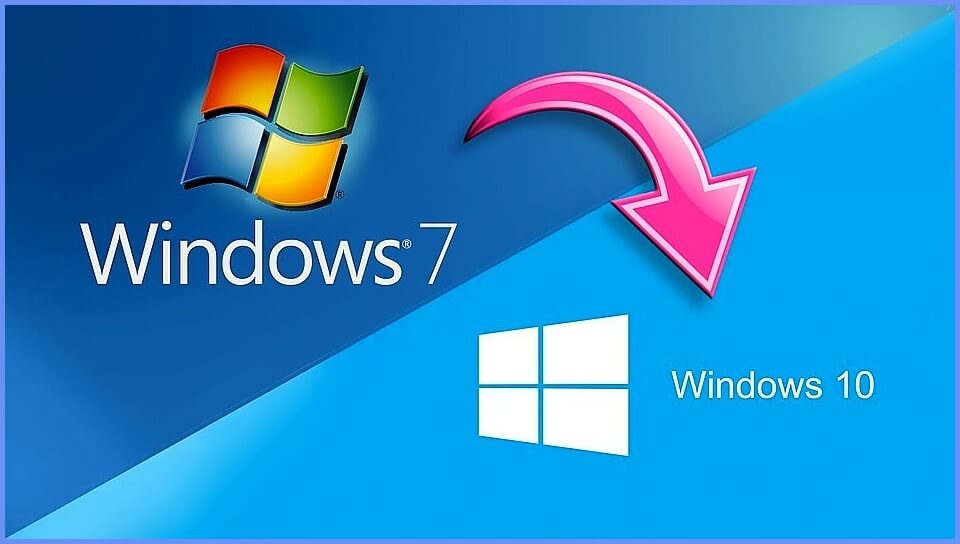 In this post we will teach you how to update or switch from Windows 7 to Windows 10 in a simple and fast way. ENTERS!
WE START:
Windows 7 was released in 2009, and many users classify it as one of the best Windows that Microsoft has released.
The interface of this operating system was so loved, that even in Windows 8 adaptations were made with respect to Windows 7.
However, not everything is glory, since at the beginning of 2020 (to be exact: January 14, 2020), Microsoft stopped supporting to this Windows. Time to switch from Windows 7 to Windows 10!
What is end of support for Windows 7?
The end of support means the end of life cycle for an operating system, in this case end of life for Windows 7. Why? For the following reasons:
First, there will be no more updates- Without updates, there will be no new developments and innovations for the system.
Second, there will be no bug fix- If there is a malfunction that was not corrected before the end of Windows 7, it cannot be corrected.
And last (and most important), there will be no more security patches- This is the riskiest, since if there is a security breach or vulnerability in the system, Microsoft will not provide further fixes.
As you can see, this is a big problem, and now you know why you should upgrade from Windows 7 to the new Windows 10: mainly for your safety or that of your company. Let's show you how!
How to switch from Windows 7 to Windows 10?
Updating your Windows 7 system will be safe and easy, through a Microsoft official assistant. Follow the steps below to update your system:
1 First, download the tool Windows 10 official update by clicking on the following link:
2.- After being downloaded, run the wizard. You will see a message that says "Making some preparations", wait for the wizard to load.
3.- Once the message is removed, it will ask you what you want to do. Click on the option «Update this equipment now«, And click on« Next ».
4.- Wait for me to finish making some preparations. When finished, it will tell you which version of Windows 10 your Windows 7 is updating to.
IMPORTANT NOTE
Before changing or upgrading Windows 7 to Windows 10, we suggest you make a backup of all your files.
5.- When you are ready, click on "Install". It is important to emphasize that the equipment cannot be used once this step has been continued. The delay time for this update will depend on the power of your equipment.
Once finished, you can use your new computer with updated Windows 10.
---
We hope this article has been of your help. Do not forget that in this blog we talk all about windows. Visit us!
See you in a next post.