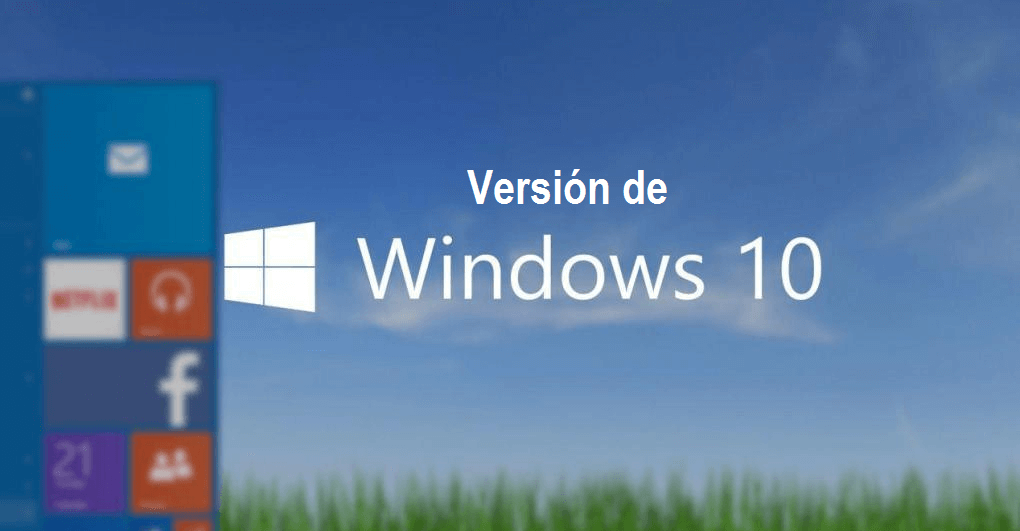 This time we bring you a post where you will learn to see or know which version of Windows 10 you have installed. ENTERS!
We start:
For many years, Microsoft has been characterized since its launch by constantly update your operating system, making its interface more and more user-friendly. In this way, it offers a greater number of functions that allows you to exploit the potential of your computer.
For a long time, identifying the operating system was fairly straightforward; because they presented a defined name that allowed us to differentiate them. However, since the release of Windows 10 this mode of operation has changed. 
Windows 10 has come to stay and its updates are now verifiable through the "build", which is what allows us to identify which version we are working with.
To fully enter this article and know or see what Windows 10 version you have, first we will introduce you to some keywords and terms that you should know so that you can quickly identify your operating system. Say no more and let's get started!
What you should know
Build: We will start talking about Build or build number. This is a figure of 4 numbers that in our case, will indicate with what Windows 10 version you are working. This is the way Microsoft has decided to identify each of its updates.
In such a way, that checking the Build of your Windows is what will allow you to check if you are up to date with the latest versions of this operating system.
Windows version: In addition to the build number, which is what the update actually tells you; It is also important that you know that there are different Windows 10 versions such as Home, Pro, Enterprise, among others, which present different functionalities.
Architecture type: This section tells you if you are using a 32-bit or 64-bit version. We anticipate that most new computers use the 64-bit version; This determines which applications are compatible or not with the system, as well as the capacity of the hardware and software in general.
Having reviewed this, let's start talking then about the methods to know what Windows 10 version you have installed
How do I know what version of Windows 10 I have?
This time we will show you various fairly simple tools where you can see what your version of Windows 10 operating system is.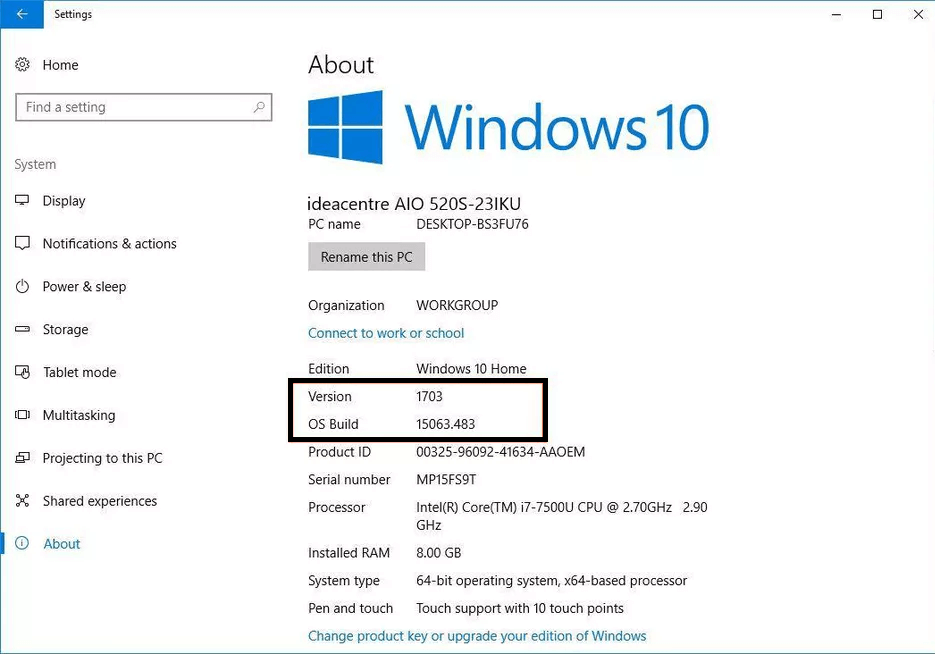 First method
This method is one of the easiest to apply, as it does not require the execution of any particular program. The first thing you should do is locate the start menu and type in the Windows search engine "About your PC". Once this is done, click on the systems application that will appear.
You can also go directly to the equipment configuration, search for "System" and there you can view the application "About your PC"
After this, you just have to find the items of interest. In the window that will open you will see a section called "Edition"; this will tell you the windows version that you own. At the bottom of this you will find the section "version"; here you will see the exact build of the operating system. Finally in "type of system"; you can see if you are using the 32-bit version of Windows 10, or the 64-bit version.
Second method
Another way to do it is by going back to the start menu and typing "Winver" in the search engine. When you click on the application it will show you, a window will open that will allow you to view the Windows type as a header and below the build in the version section.
This method is simplified by pressing the start key (or Windows key) at the same time as the letter "R", the Run window will open. In the same way, you must write "Winver", press enter and the window with the information you need.
A different way to do it is write the command "CMD" in Run. When you click on it, a black window will be displayed where you can also see the windows version and the build number your computer is working with.
It is important to note that all these tools can be applied no matter what version of Windows you have, but they are especially useful if you are working with Windows 10.
What is the latest version of Windows 10?
As we already said, Microsoft update your operating system constantly. The latest version available is November 2019 update and another release is expected in May 2020.
Likewise, this page will show you the latest update if you see this post long after its publication:
Regarding its characteristics, this version offers improvement in the control of notifications, file explorer, management of functionalities, virtual assistants such as Alexa, battery improvements, as well as higher performance if your processor is Intel, aesthetic characteristics, among others.
The requirements that your computer must meet to be compatible with this version are:
1 GB of RAM for 32-bit versions or 2 GB of RAM if you have a 64-bit version.

32 GB of space if you have the version of Windows 10 May 2019 Update.

800 x 600 pixel screen resolution.

Graphics card compatible with DirectX 9 and WDDM 1.0 or higher.
---
That's it for now, we hope we have helped you.
Before you go, take a look at our other posts: