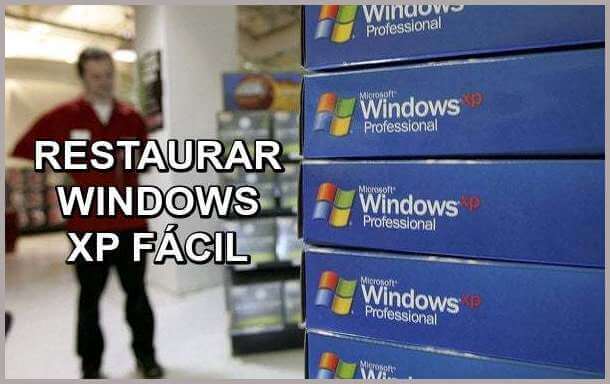 Do you want to repair your Windows XP? In this post you will learn how to restore Windows XP system from factory from the bios, without formatting and without cd to optimize the performance of your PC and get rid of malware. ENTERS! 
WE START:
Welcome to this post.
Windows is the best-selling computer operating system in the world, as it adapts very well to desktop computers and works easily and quickly. But we cannot deny that with the passing of time and after storing a large number of files on a computer, the computer it may start to slow down.
This may be due to misconfiguration or virus damage. The important thing is that if you notice that your computer takes longer than it should to run or close apps and programs, it may be time to think about restore factory Windows XP.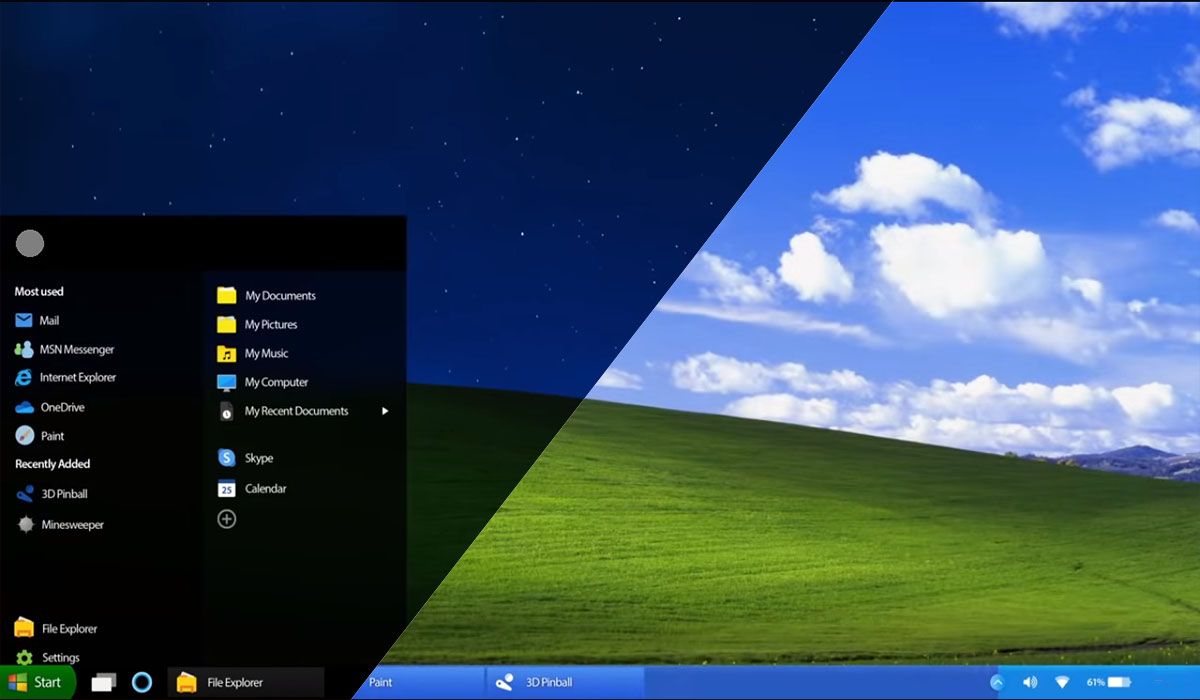 At present they are known various ways to restore Windows XP and each one allows to leave the computer as new; however, it is important that this resource be used only in extreme cases and when there is no other option, since it is a process that involves risks and if you do not have much knowledge, it can end up damaging the computer.
With this clear, below we will show you 4 ways to restore Windows XP system that may apply if your computer starts to fail. It is important that before applying any of these methods, make a backup so as not to lose all the files.
How to restore factory Windows XP system
From BIOS
By entering the BIOS it is possible to make permanent changes to the computer, so one way to restoring Windows XP is entering the BIOS. To do so, follow these steps: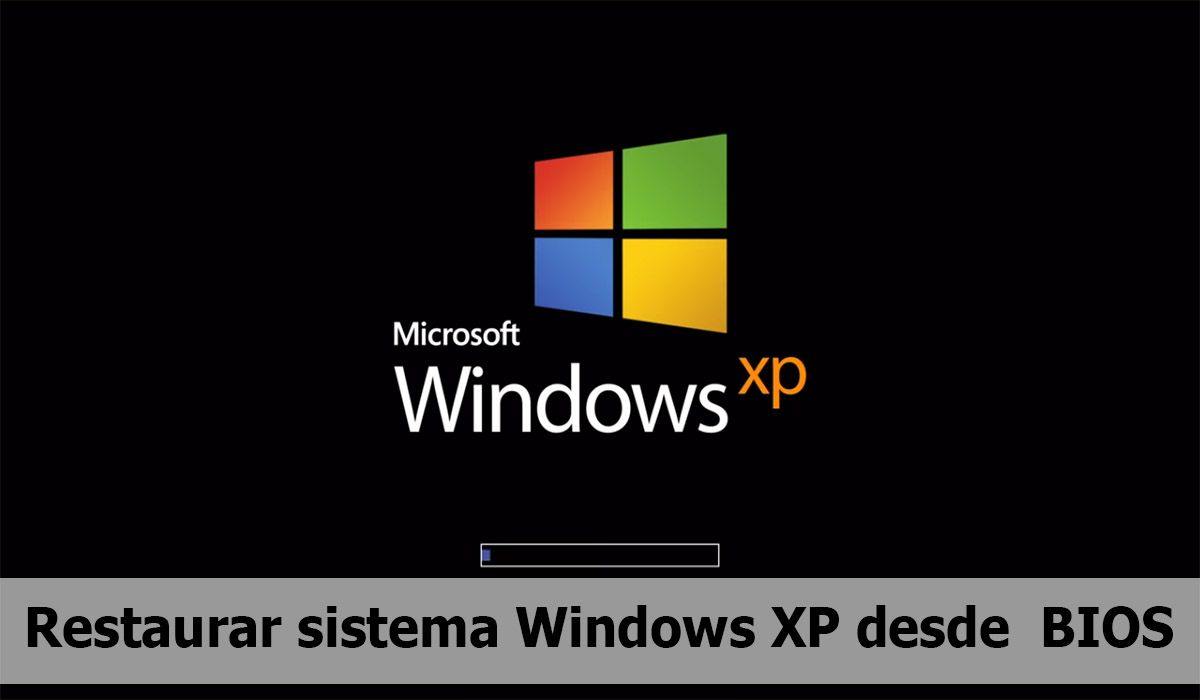 Restart your computer and enter BIOS.
Access the settings menu.
Locate the "Restore" option. It may also appear as Reset or Restore to Default Settings.
Confirm the restoration of Windows XP.
Exit the BIOS menu and save the changes.
The computer will restart and start up with Windows as new.
Repair Windows XP without formatting and without CD
Often times, viruses can damage system files and drivers, causing poor Windows performance. Using the Windows CD it is possible to make a recovery on the console and restore the system, but it is true that currently computers do not integrate this CD, so many computers come with the files on the hard drive.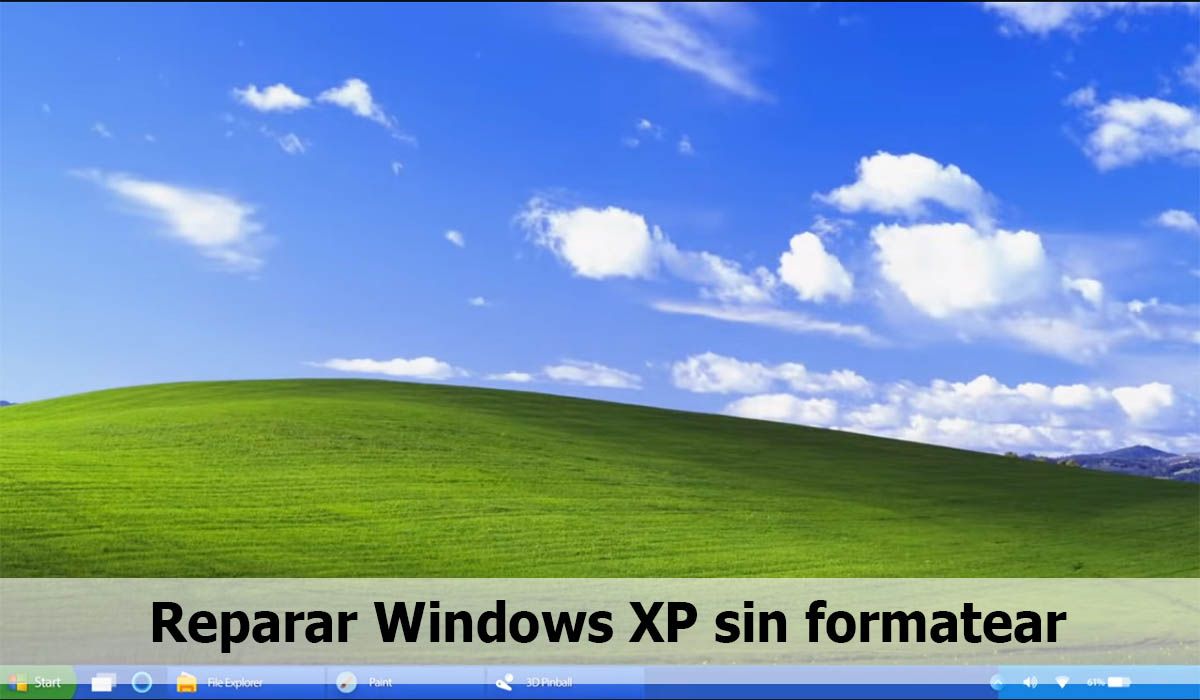 So if you don't have a restore CD, you can follow these steps to repair your Windows XP:
Start Windows XP as an administrator.
Select the start menu followed by searching.
Select "All Files" on the left panel.
Writes "I386" in the field where it says: "All or part of the file name", this step is important to restore your Windows XP.
Look for the Local hard drives (C :) » in the drop-down menu.
Press «More advanced options».
Search system folders and hidden files for the folder that says "i386"
Select Start followed by
Then write the following: "SFC / scannow" In the box.
Confirm by pressing accept to replace the damaged files on your computer.
The message will appear: "Insert CD" Write "I386" and press accept.
Restart the PC.
Press F8 continuously to display Windows options.
Enter in the Safe Mode.
Select Start followed by All Programs / Accessories / System Tools.
Press "Restore system "and confirm.
From the start
In this case, to repair Windows XP from the factory you must do the following: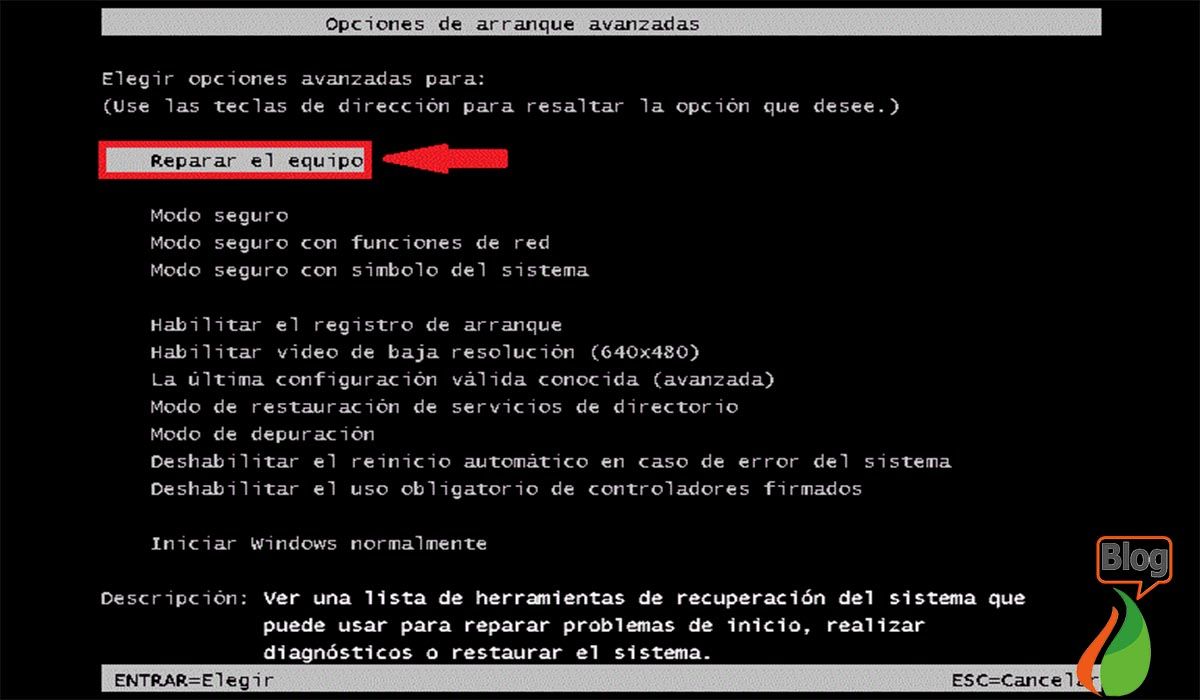 Start your computer and press F8 repeatedly.
The advanced startup options will be displayed.
Scroll to the option "Safe Mode with command request ».
Select accept e enter this command: "%systemroot% \ system32 \ restore \ rstrui.exe" removing the quotes.
Press accept and confirm the system restore.
Choose «Restore my computer to an earlier point »and confirm.
The computer will revert to the last backup made and recover or replace the damaged files.
From USB
Another alternative to restore factory Windows XP if you don't have CD or you don't have the files on your computer's console is to use a USB. In this case you will need Windows XP key in order to restore the system. You can find it on the back of the computer on the original system CD. Then do the following: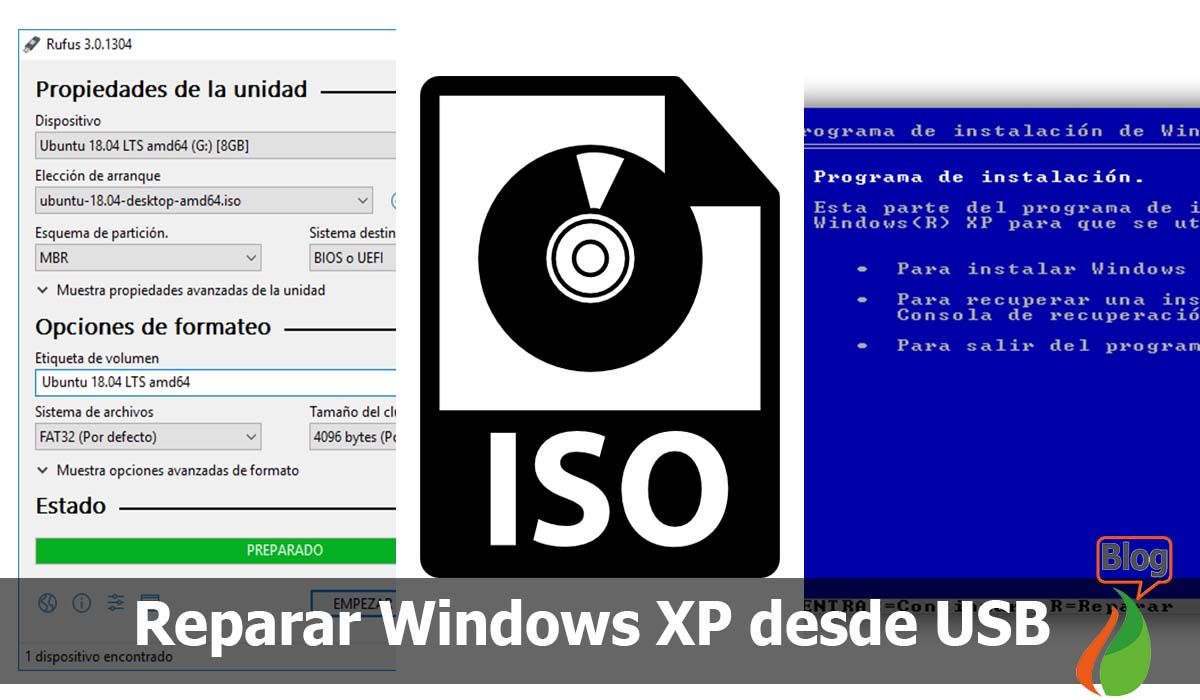 Set the boot mode from CD or USB.
Insert the USB and press any key to continue.
A message will appear on a black background.
After a while they will begin to load the drives and the screen will turn blue. Don't worry, this process is normal when restoring your Windows XP system.
Don't press anything until another window pops up.
3 options will appear to choose from. Choose "Install Windows XP now."
The terms and conditions will be displayed, press accept with F8.
Choose where you are going to install the operating system.
If you already have Windows installed, do this: Press Esc, then press D to erase partition C where the copy of Windows is. Confirm with L to continue, then press tab 3.
Now it is necessary create a new partition.
Press C to select the space, confirm and format that partition.
Press enter to install Windows XP again and format the old partition.
You can do a cleaning with the antivirus to see if there are damaged files.
Wait for the process to start and don't press anything.
A backup will be made and Windows will restart automatically.
Finally install Windows XP and start the PC
This way you can restore Windows XP on your computer safely and without problems. It is recommended that before doing any restoration or formatting of the system, you make a backup so you don't lose your files in the process.
In the case that you do not know how to restore Windows XP you can always call on a specialized technician to carry out the process. Bear in mind that any mistake in the process can completely damage your PC.
Also make sure do not perform this process many times and only when it is truly necessary. In case the PC performance problems persist, go to a professional for a more in-depth analysis of the equipment.
---
If you liked this tutorial, share it with friends and family. We remind you that here you can find more information about Windows and technology. Visit us!
Now, could you successfully repair or restore your Windows XP? Tell us about your experience. See you!