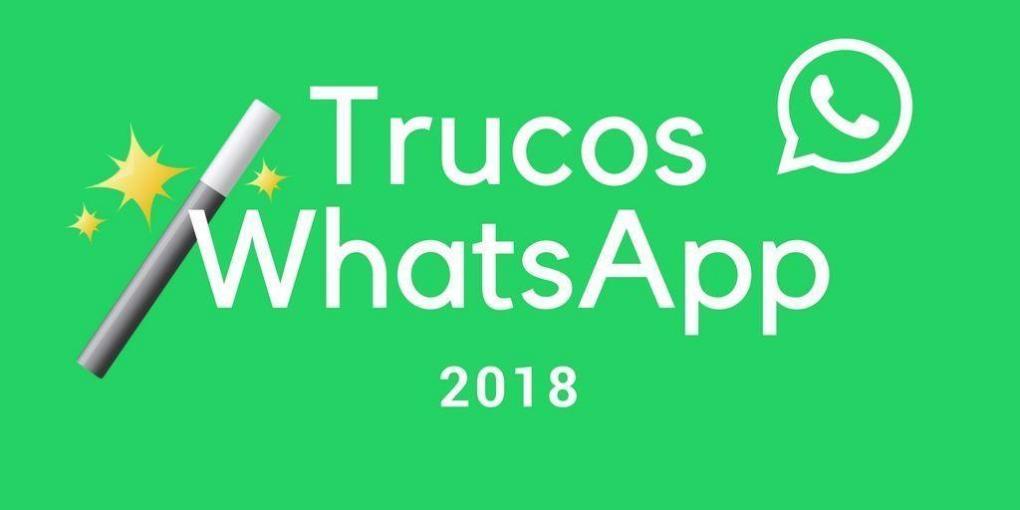 In this post we will discuss 5 WhatsApp tricks and its new features that you will see in the next updates. ENTERS!
WE START:
Welcome to another post. This time I come to talk to you about WhatsApp and a few interesting tricks that you should know, some of these tricks are already available, but a few others are not yet, since in future updates they will appear to the public, but let me tell you that you can get them from now on, without needing to be a beta tester. That is why today we present you ...
5 WhatsApp tricks you should know in 2018
If you want to have all the tricks available, you need to download the new beta version of WhatsApp, which you can get from this link. Once you have it installed, let's continue with the WhatsApp tricks!
Position 5: Goodbye to the selection of 1 in 1 ...
Now it is easier to select conversations and do some action with them. Before WhatsApp only allowed you to select conversations one by one and be able to silence them, archive them, etc., but now that is over, since you can select all of them at once. To do this, click on the 3 horizontal dots in the upper right, and press the button «Select all«:
Position 4: Goodbye photos / videos saved in the Gallery ...
Does it bother you that the images or videos he sends you are seen in your gallery? Well, that is over, since an option has been incorporated which will hide the WhatsApp multimedia in your Gallery. To hide its files, click on the 3 horizontal points, and access «Settings«:
Now, click on «Chats», and locate the section «Visibility of multimedia files». Uncheck the box that comes there and that's it.
With this they will not be visible in your Gallery, but they will be saved on your device, and by accessing WhatsApp documents through a file manager, you will be able to find them.
Post 3: You will notice if he forwards messages to you!
So is. If a person forwards messages to you from other conversations, you will be able to tell. Not from what conversation it was, but it will appear to you that it has been forwarded from another conversation to you. Luxury, right ?!
Post 2: Invite people to video call!
That's right, now you can invite people to a video call that you are initially making with a person. To do this, when you are already in a video call, click on the upper right button to invite more people:
There is a limit of people you can connect with, and I think it is 4 people.
Post 1: Can't answer video call because you're busy? Let him know quickly!
Now WhatsApp allows you to end a call and automatically send a message that you are busy. Simply when they call you, slide up the lower right icon, which is a chat icon:
And you will get a window to send different messages that you can click and thus let your contact know that it is not time for a video call.
If you want to see these tricks graphically, I leave you the original video:
If you liked these WhatsApp tricks, I invite you to read more interesting articles about WhatsApp, or if you like, read more curiosities. Until another post!