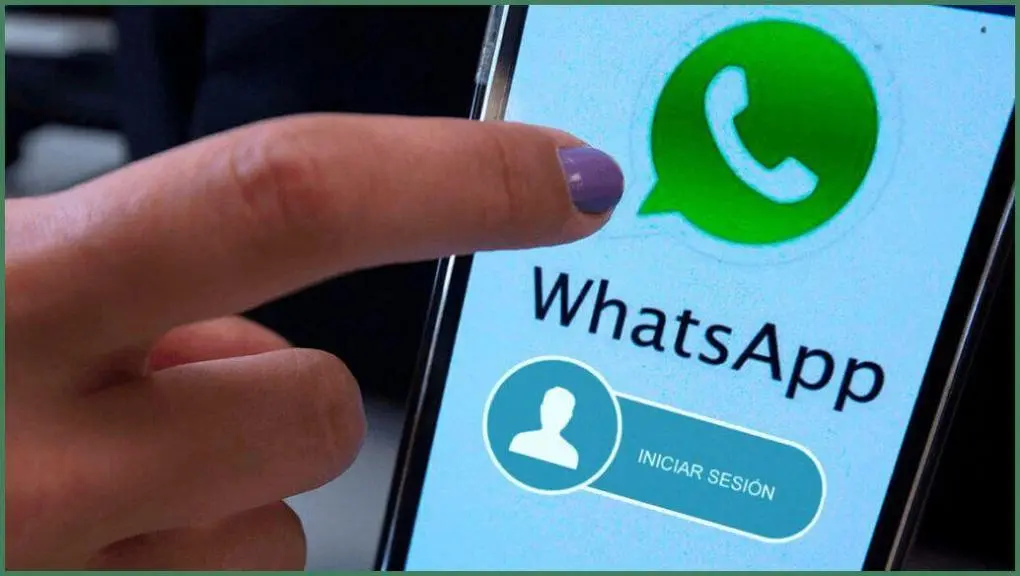 In this post you will learn how you can enter or log in to WhatsApp, both the Web version (online) or the mobile version.
Before WhatsApp existed, people used text messages, or popularly known as SMS, but, unlike modern technologies, these were not so intuitive, and they were simple, without saying that you had to pay for their use.
With the advent of modern instant messaging systems (long after IRC, MSN, and Skype), the WhatsApp app was born in 2009, and since its inception, many users wanted to enter and log into it.
Currently, with the help of WhatsApp we can send more than simple texts, we can send documents, photos and even money.
If you wish enter or log in to the WhatsApp app and you use the computer a lot, let us tell you that WhatsApp Web is also online, that with or without a QR code you can log into it and use it from your browser. Let's go to the tutorial!
Steps to log into WhatsApp
The process to enter the messaging application is quite simple, whether you have an Android device or an iPhone cell phone.
But yes: there are some requirements that we must meet before being able to carry out this process. The requirements are as follows:
The device must be a cell phone (you cannot install it directly on an iPad for example).
We must have an activated telephone line.
Once you make sure you have all the requirements, we can continue. Follow these steps to be able to enter and log into WhatsApp:
1.- First, we must download WhatsApp on our phone. If you don't know how, we leave you the link to the tutorial, but if yes, here below are the download links:
2.- When you have it installed, you must locate the app on your phone and open it.
3.- Once opened, you will get a welcome message, which asks you to read and accept the legal notice. When you are ready, press the green button «ACCEPT AND CONTINUE».
4.- After that, you should enter your cell phone number. Select the country of your location, and enter your number.
5.- Subsequently, the application will ask you to accept some access permissions to your cell phone, accept them.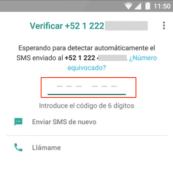 6.- After that, WhatsApp will send you a verification code via SMS so you can log in. You must enter it in the box if WhatsApp does not do it automatically.
7.- Finally, you must set your name and a profile picture in case you want to. Ready!
How to enter WhatsApp Web?
Once you have entered the mobile application for the first time, we will be able to log into the internet version, the WhatsApp Web version.
WhatsApp Web is an official website of the company that owns the app, which allows you to chat from the internet. If you consider it better to write from there, we will show you how to do it!
Follow these steps to be able to enter WhatsApp from the internet through the Web version:
1 First, access the official internet portal WhatsApp, which is the following: web.whatsapp.com.
2.- Once inside, you will see the following screen: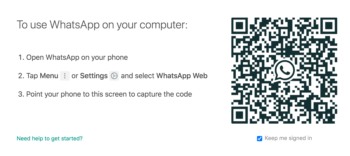 3.- Now, we must synchronize the mobile application with the WhatsApp Web application to be able to log into it. Open the app on your phone.
4.- Once inside, click on the 3 vertical icons located in the upper right part, and then click on «WhatsApp Web».
5.- The verification code scanner to log in to WhatsApp Web. You just have to pass the scanner camera over the figure that the portal shows you and voila, you can enter.
Can you log in to WhatsApp Web without a QR code?
Many users wonder if it is possible to open WhatsApp Web and log into it without the need to use the QR code, and here we will answer this question.
The QR code is a unique identifier for each account. Thanks to this code, we can verify who owns the account to enter, and protect it from any possible identity theft or hacking.
So, because it is required for security issues, It is NOT possible to skip this necessary step.
But hey, there are alternatives! As you just read: there is a way to open WhatsApp without the QR code, in case you have problems with your camera or some other type of error.
How to open WhatsApp on computer without QR code?
Now that we explained that it cannot be opened directly, we have an alternative that will work quite well.
In order to use WhatsApp on your computer, it is necessary download and install an Android or iOS EMULATOR on your computer.
An emulator is a program that is installed on the computer, and basically makes the screen of your cell phone play inside the computer, and you can use your phone from the same computer.
So, with the help of this program, you can not only have an alternative to WhatsApp Web to enter and log in without the QR code, but you can also play and do EVERYTHING from your PC.
Here's a list of the best emulators for Android and iOS:
---
We hope we have been able to help you solve your problem and you have been able to enter WhatsApp both the web and mobile versions.
Do not forget that in this blog we write more topics of WhatsApp Messenger. Visit us!
See you until a new post, reader.