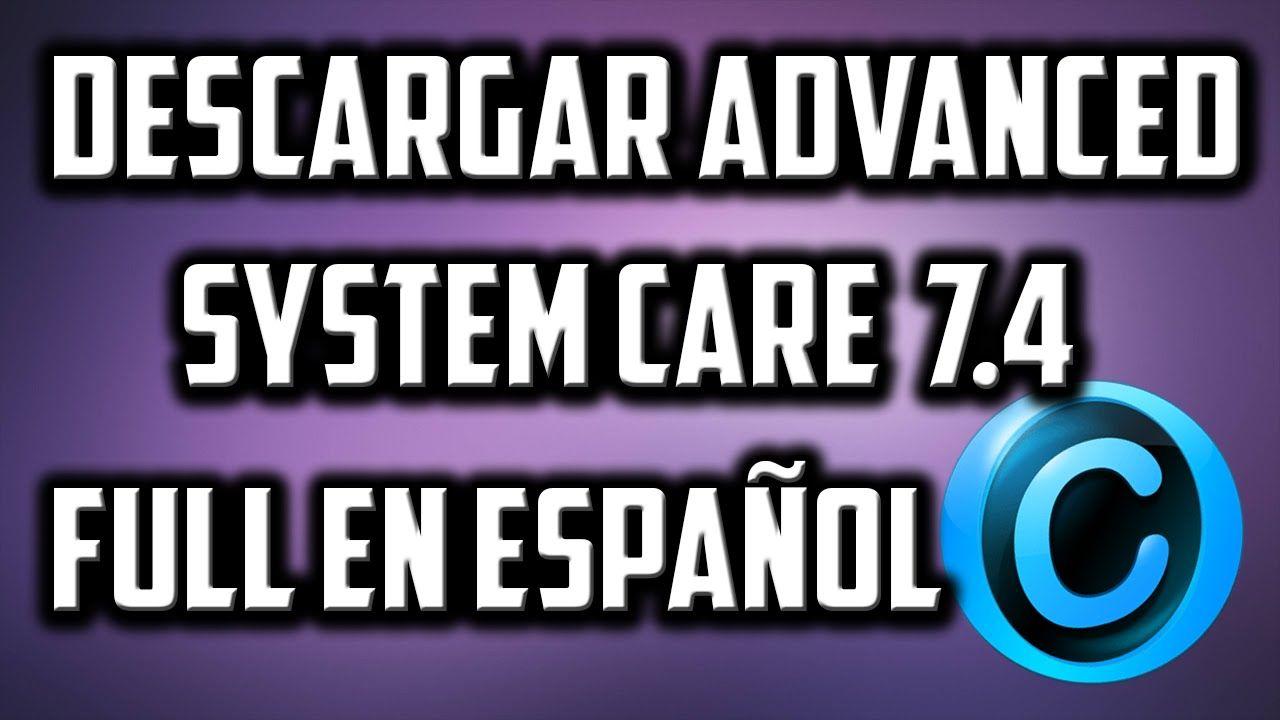 In this post, you will find the Program «Advanced System Care» totally FULL and in Spanish, so that your equipment is well optimized and protected. ENTERS!
WE START:
We come again with another tutorial, and this time, we bring you the program called «Advanced System Care». But for those who do not know what this program is, we always ask the fundamental question (if you want, you can skip the download and installation instructions):
What is Advanced System Care?
Advanced SystemCare (formerly Advanced WindowsCare) is an optimization program for your PC, very fast (extremely fast) and easy to use.
It shows you the basic information of your computer (installed operating system, processor, physical memory and graphics card). Simply by pressing a button, it analyzes your PC showing you the problems and aspects to optimize found related to the processor, memory, network and operating system configuration.
Once the errors are found, Advanced SystemCare will allow you to repair them and optimize Windows performance and even restore the default settings.
Images of Advanced System Care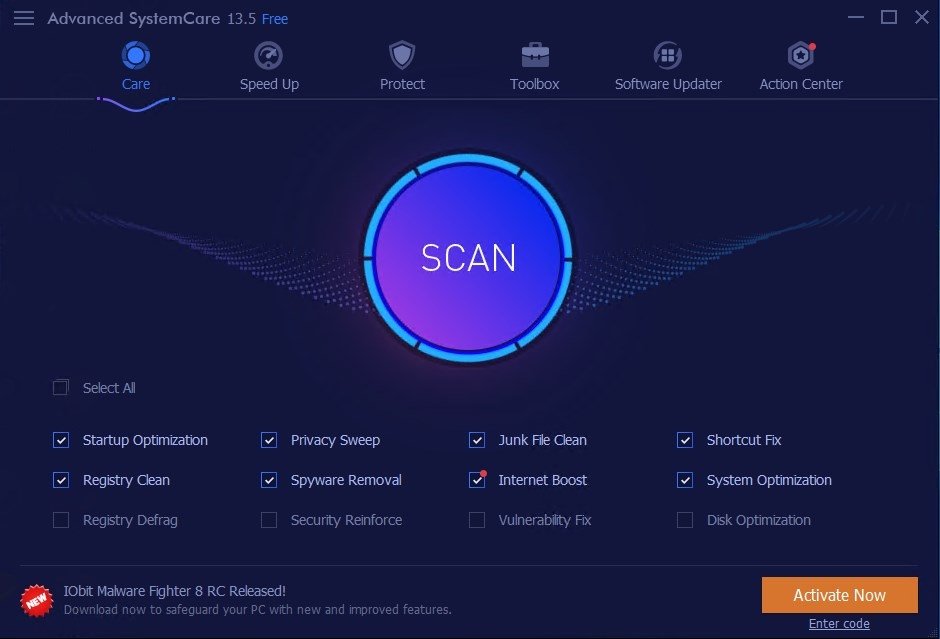 Features of Advanced System Care
Metro UI - Added new Metro UI and improved other user interfaces for easier and smoother use.
Windows 8 / 8.1 - Full support of Windows 8, Windows 8.1 and IE 11.
New Start 8 menu - Brings the Windows start menu for Windows 8 users.
New Uninstaller 3 - Powerful improved scanning for applications and plug-ins to bring a clean and fast computer and browser.
New Driver Booster - Help update outdated drivers safely and quickly.
New Program Deactivator - Reclaim more accessible system resources by automatic activation and deactivation of background services.
New ManageMyMobile - Help you manage, clean, optimize and backup your Android device with ease.
New real-time protector - A lightweight and powerful feature to protect your PC against real-time malware in the background.
New Homepage Protection - Protects your browser's homepage and search engine from malicious modification in real time to improve your browser's security.
Registry Enhanced Fix and Vulnerability Fix - Higher scan speed and more stable performance.
Improved Clean Desired File - Fully compatible with clean Windows 8 Metro App Cache to free up more free system space and thus increase system performance.
Advanced System Care Download and Installation Instructions
Download the Program.
The program's installer will be downloaded, run it.
Once executed, a window will open, click on the "Next" or "Next" button.
Accept the terms of use.
Then click on "Decline" or "Deny" (bottom left).
Then click "Next" or "Next" again.
Uncheck the box labeled "Add IObit to My Bookmarks" and click "Next" or "Next".
Then click on "Finish" or "Finish".
Another window will open when you have closed the installer window, click "Next" or "Next".
Check the "HomePage Protection" box and click "Next" or "Next".
Click on «Next» or «Next» again.
Then, select your language, which is "Spanish" and click on "Start Now" or "Start now".
So far we have installed the program, now we are going to close it to activate it:
To close the program completely, right-click on the program icon, which is in the Windows taskbar (lower right), and click on the "Exit" button.
Access Windows multitasking (right click on the Windows bar [bottom]).
Go to the "Processes" tab.
Find and select the process called "DiskDefrag.exe" and click "End Process".
Once the above is done, now we can activate the program:
Download the crack.
Extract it and copy the file inside.
Right-click on the program icon and click "Open file location."
Replace the file with the copied one.
Close all.
READY, FULL PROGRAM!
IF YOU DIDN'T UNDERSTAND, I leave you an explanation video of which I oriented myself:
https://www.youtube.com/watch?v=JfvEgrBZCqs
Thanks to the Youtuber windowscracker1 for the explanation of installation and cracking of this program.
Doubts questions?
I hope I have helped you and I hope you are done with the post. If you don't understand something, contact our team using the floating chat (located in the lower right part of your screen) to leave us your question.
You can see our most recent posts on our page start from the blog. Like us on our Facebook page so you don't miss any news.
GOOD MORNING AND GREETINGS FROM OUR TEAM!