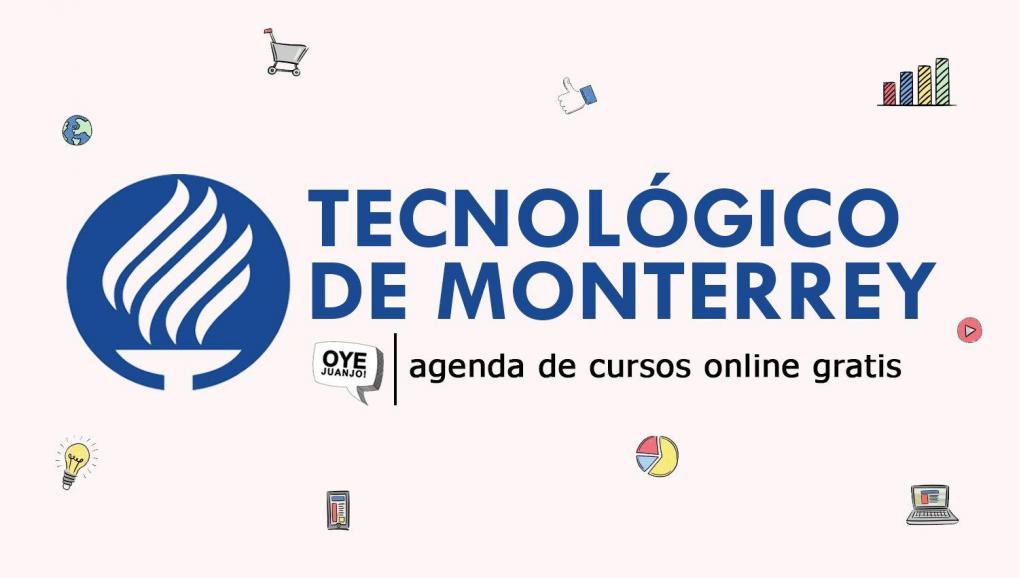 In this post we will show you 33 free courses that are dictated by the Tecnologist of Monterrey, and they are all online. ENTERS!
WE START:
The year 2017 has new and very important educational resources to continue training us. Completely free courses, available to anyone who wants to learn something new, some courses are certified and for more guarantee that they are of good quality, these are dictated by the best universities in the world.
In this post you will find 33 free online courses taught by the Tecnologist of Monterrey, a major private university, with more than 98,000 high school, undergraduate, and graduate students.
The Instituto Tecnológico de Monterrey has been joining forces for several years to share educational content online that is very important and is benefiting many people. As I already mentioned, the content is totally free and of quality.
Among the course categories we find topics of mmath, Spanish, algorithms, educational management leadership, family business development, innovative product development, physics concepts, application development, statistics, marketing, among others. To register for the courses we can do it with the Facebook account, the process is extremely easy. Registrations for most courses may have ended in January. There is still time, but try not to leave everything to last and if any of the courses that we present in this list are of interest to you, do not hesitate to sign up.
Not being more and having everything clear. Below is the list of courses. Click on each of the links to be taken to each course.
More than 33 free online courses taught by the Tecnologist of Monterrey:
#1. Applying data analysis: selected cases.
#2. Data collection and exploration.
#3. Requirements, planning, execution and measurement of strategies for social networks.
#4. Project Management - Capstone.
#5. The Calculus - Linear Model.
#6. Benefits and characteristics of the most significant social networks.
#7. Initiation and Planning of Projects.
#8. Project schedule and budget.
#9. Interacting with the hardware of the iOS device.
#10. Fundamentals of data analysis for decision making.
#11. Swift: program for iOS.
#12. Social networks in action.
#13. Introduction to social networks. Your goals and metrics.
#14. Accessing the cloud with iOS.
#15. Marketing in Social Networks Final Project.
#16. https://es.coursera.org/learn/redes-sociales-proyecto.
#17. Use of statistical techniques for data analysis.
#18. Differential and Integral Calculus united by the Fundamental Theorem of Calculus.
#19. Managing risks and managing changes in the project.
#20. Data Analysis - Final Project.
#21. User interface on iOS.
#22. The Calculus - Quadratic Model.
#23. The Calculus - Other Models.
#24. IOS Application Development - Final Project.
#25. Rapid development of innovative products for emerging markets.
#26. Concepts and Tools for University Physics.
#29. Leadership in strategic educational management through the use of technology.
#30. Educational innovation with open resources.
#31. The ABCs of Lean Entrepreneurship.
#32. Continuity and development of the family business.
#33. Fundamentals of writing in Spanish.
Doubts questions?
I hope I have helped you and I hope you are done with the post. If you don't understand something, contact our team using the floating chat (located in the lower right part of your screen) to leave us your question.
You can see our most recent posts on our page start from the blog. Like us on our Facebook page so you don't miss any news.
GOOD MORNING AND GREETINGS FROM OUR TEAM!