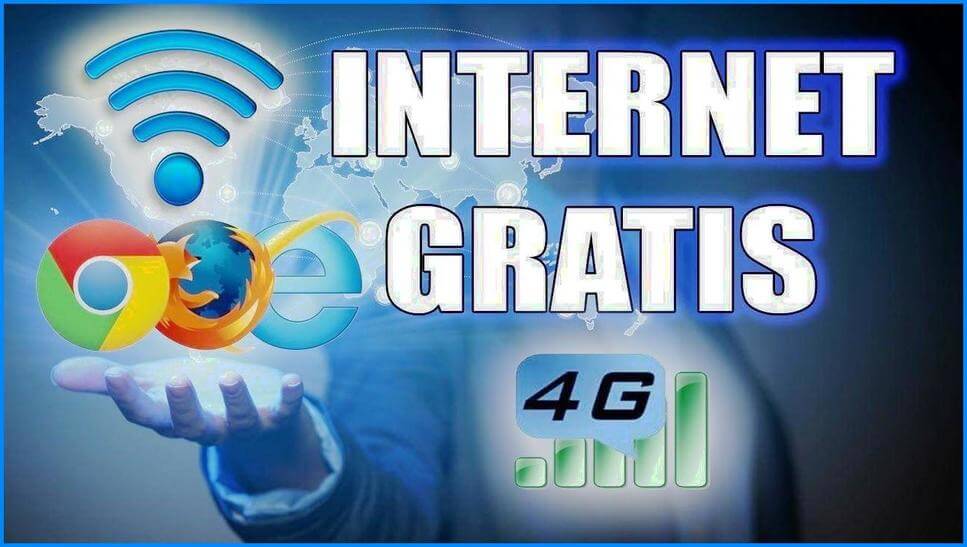 In this post you will learn how to have free internet on your Android phone, with applications and legal methods and thus be able to enjoy the service on your cell phone at no cost. Enters!
WE START: 
Welcome.
The use of our mobile has become essential for our day to day and this is mainly due to the services offered by the internet connection. The problem comes when we cannot find how to connect to the internet for free, so here we will show you some options to get free internet on your cell phone.
Necessary requirements
Fortunately for many, there are ways to be connected from our Android devices without having to pay even half, and this is possible thanks to the help of some apps, or failing that, changing the configuration of our mobile, options that are still effective this 2020.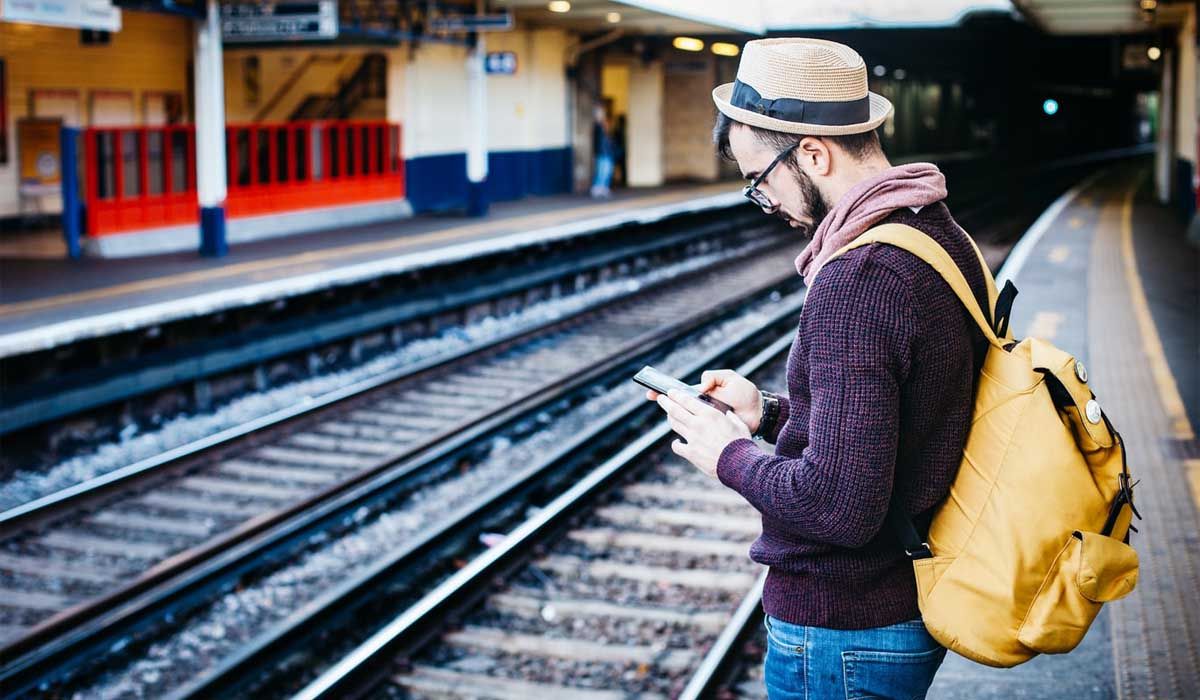 Before teaching you the methods to have free internet on Android, there are certain clarifications that you should take into account so that your mobile works correctly:
Your Android device must have a 3G and 4G network.
Your terminal must be compatible with any telephone company in the country where you are.
You can have a VPN installed, as it will help you maintain anonymity and a secure connection.
We do not ensure that it will work well on devices other than Android.
The ways to have free internet that we will present are totally legal.
There is no need to root your mobile to have free WiFi.
Applications to have free internet
Next we will show you the best applications to have free internet. They are all free and constantly updated to keep them working best:
WiFi Map
This application present a map of the area where you are, with a very similar appearance to Google Maps. It has the particularity that it shows you all the points that have a Wi-Fi network, they are safe and you can connect freely to them.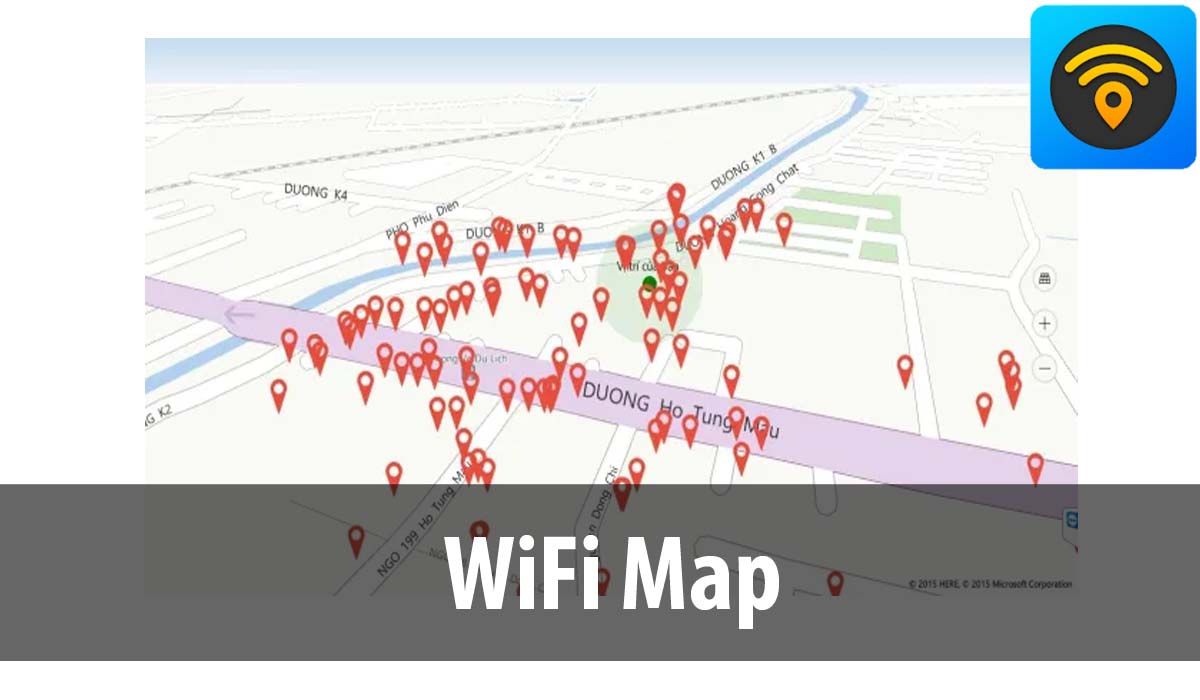 On the map you will see that some networks with a password, which they will share with you if you pay a minimum amount of money. Nevertheless, the vast majority are free. This app is very useful when you are far from home and you do not know of any WiFi zone around you.
Instabridge
This app will allow us to connect to any WiFi network without having to enter the respective password. It works like a community, where users enter their password, allowing anyone who uses Instabridge can be connected freely.
A good function that this application has is that you can measure the browsing speed of the available WiFi network points, something that will help you a lot if you want to be connected to a fast and stable internet.
Free internet with VPN network
Just by changing certain settings, we can have free internet on our cell phone. To carry out this task we will help ourselves with a VPN server, which allows us to connect to the Internet safely and maintaining anonymity.
When we have this program installed on our mobile, we can have Internet access without being connected from a WiFi network nor have an active data plan. In addition, our location will not be visible, allowing us to enter several restricted websites in our country. Among the VPNs to have free internet are:
VPN Over HTTP Tunnel
Currently there are many services of this type that will help you have free and unlimited internet, among them is VPN Over HTTP Tunnel. Once installed, you will have to follow a series of steps to change your mobile network settings and so you can connect to the internet.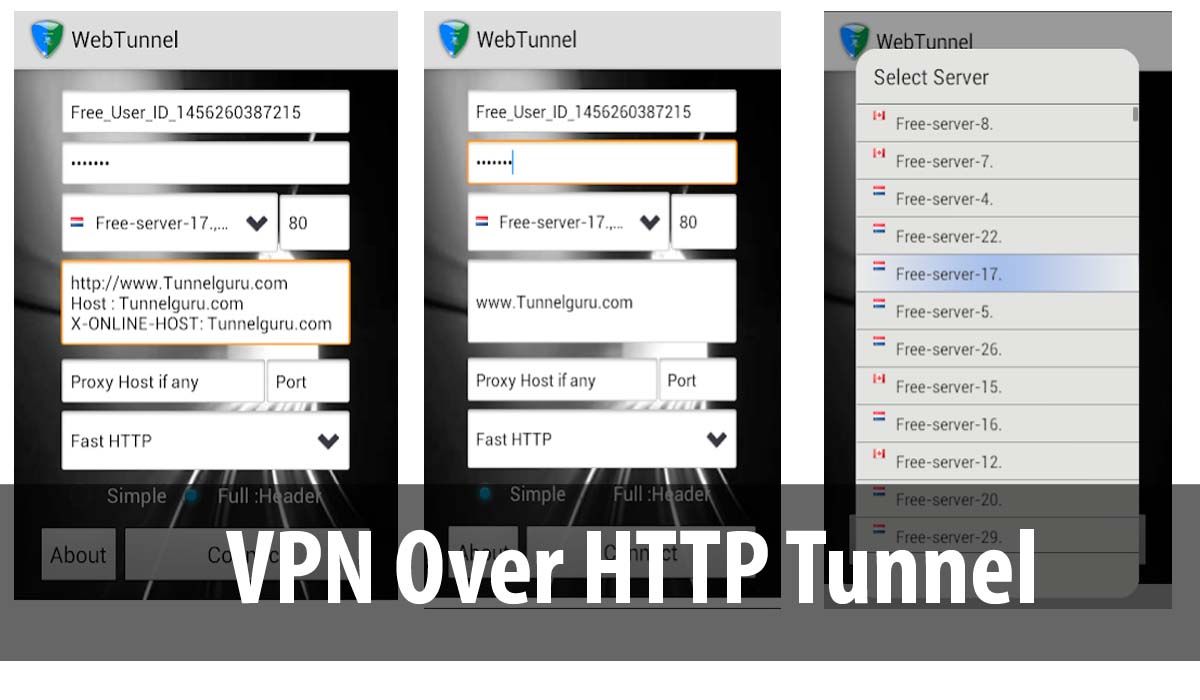 Another free internet app is VPN Over HTTP Tunnel
Psiphon Pro
It is one of the best VPNs of its kind, as it changes your phone's network settings automatically. So you just have to install it, step on the button "Start" and instantly you will have safe and unlimited internet.
Slowdns vpn apk
This application has a friendly interface, and it is also very easy to use. In this, you will find a wide list of servers, in which you can connect to the internet for free and anonymously. It should be noted that it also has an ad blocker.
Other ways to get free internet on Android
Although the methods explained above are effective, having to install an application and follow the steps to the letter can be a very cumbersome task for some Android users. But it is not a reason to worry, with these tips you can have free internet on Android.
Use public WiFi
Each time the WiFi service in public places such as shopping centers, squares, cafes or restaurants, and although it is a marketing strategy to get new customers, you can take advantage of the situation and connect your mobile to those networks.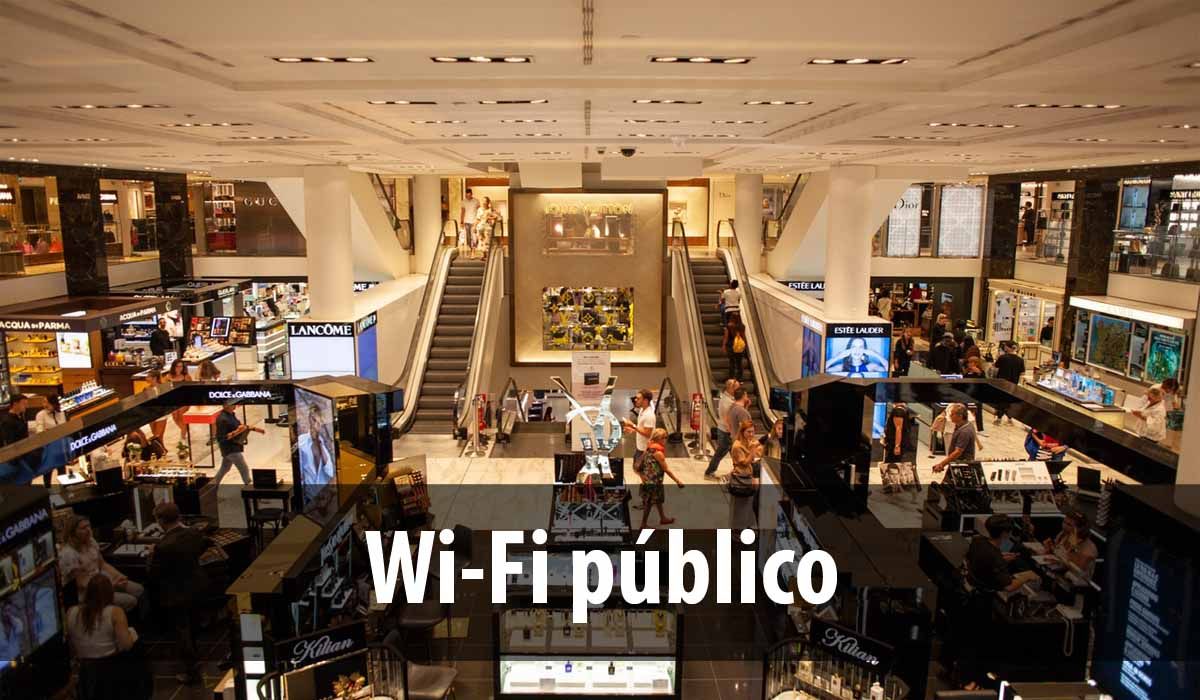 Ask a friend or neighbor for the password
Sometimes the best solution is usually the simplest. It would only be enough to communicate with a friend, neighbor or any acquaintance who lives close to where you are to ask you amicably for the internet password. Asking for a little help will help you if you need to connect to a network urgently.
Hack passwords of other WiFi networks
Despite being a practice frowned upon by society, it is a valid option if you need internet. You do not have to be a professional hacker for that, since you can obtain the key of a WiFi through several apps, among them, we can recommend:
Router keygen
It is listed as one of the best WiFi decryptors for Android. With this application you will be able to know what is the password of any network to which you want to connect.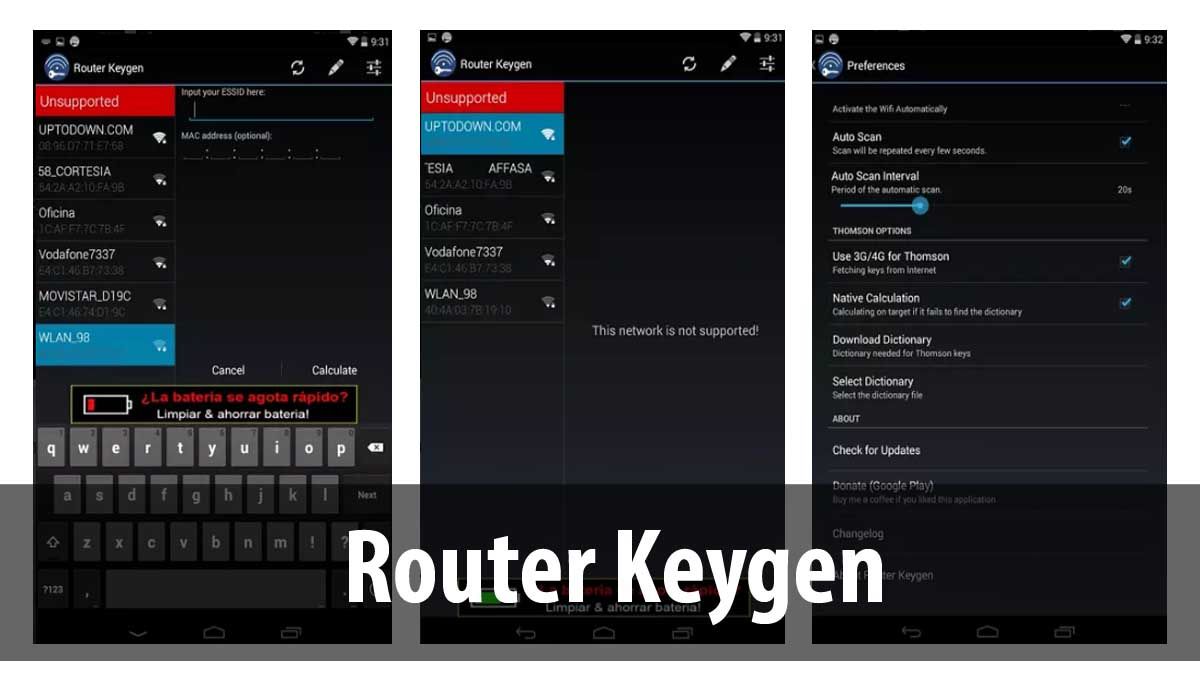 Its operation is simpler than you think, you just have to install the app, and once inside it you will see the WiFi networks available around you. Choose the one with the best connection and Router Keygen will do the rest of the work.
Wlan Audit
It is very similar to the previous application, since it allows you to crack passwords in a simple way, but it also brings other functions. With Wlan Audit you can not only know the password of any internet connection, it will also show you the browsing speed you have and the type of security.
---
I hope this article has been helpful to you.
In our blog we talk about many technology topics, we love to offer tutorials and much more. Visit us!
Did any of these work for you apps and tricks to get free internet? Leave us your comment!
Until next time!