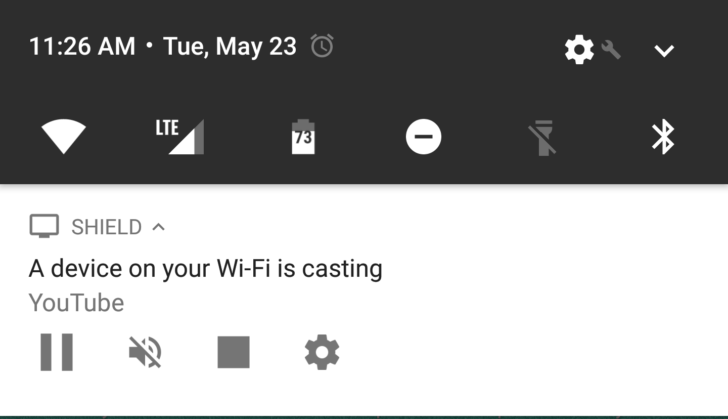 In this post we will show you how you can turn off Chromecast notification so no one on your Wi-Fi network controls what you send. ENTERS!
WE START:
Since the end of last year, streaming devices Chromecast began to show by default each user connected to the same Wi-Fi network a remote control notification to let us know if someone in our house is sending something and to also control its reproduction.
For many it was a very annoying notification, that until now you could only configure that it never showed it to you on your device, but if you sent something that remote control notification would continue to appear on the rest of your family's devices, but this will finally change.
Disable content control notifications on Chromecast:
Through the google support page We see how soon, in a matter of days, we will finally be able to prevent other users on your Wi-Fi network from controlling the multimedia content you send, you can disable the control notifications of your Chromecast or Google Home. To do this, you just have to do these steps:
Open the app Google Home.
In the upper right corner, tap Devices
Find the Chromecast card you want to configure
Touch the Menu icon and access your setting
In «Device information» deactivate the option "Allow other users to control the multimedia content you send".
Once this option is deactivated, no one who is connected to your Wi-Fi network will see if you are using the Chromecast or will be able to control your playback remotely.
Doubts questions?
I hope I have helped you and I hope you are done with the post. If you don't understand something, contact our team using the floating chat (located in the lower right part of your screen) to leave us your question.
You can see our most recent posts on our page start from the blog. Like us on our Facebook page so you don't miss any news.
GOOD MORNING AND GREETINGS FROM OUR TEAM!