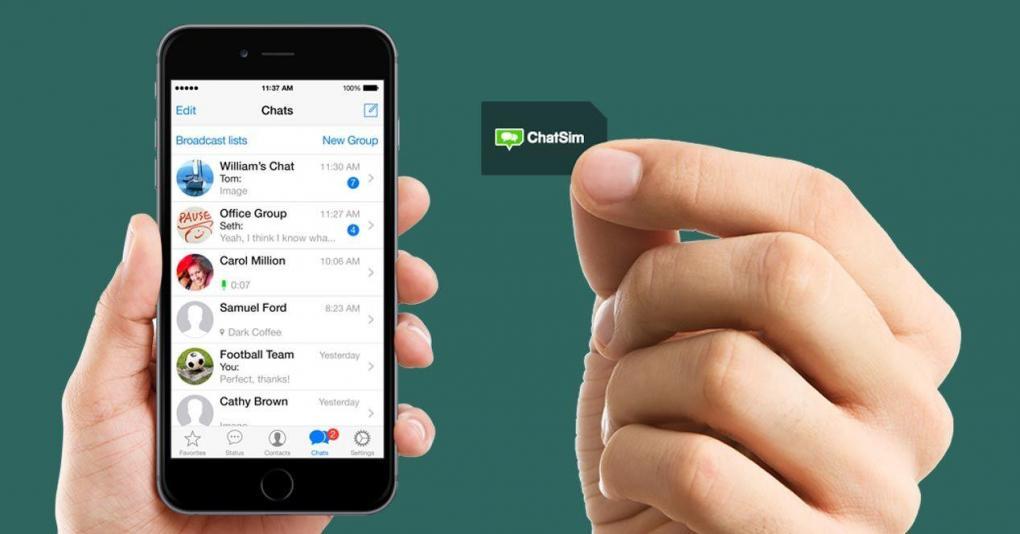 In this post you will find a Sim card very useful that you it will allow you to chat on WhatsApp or another messaging network without an internet connection. ENTERS!
WE START:
We know that on the internet we find a large amount of false information, which promises us things that cannot happen and, as simple as it may seem, we need to be able to have valid tools to carry out this type of work. Many of us wish to be able to chat without Internet, for this reason today we will talk about a Sim card that allows you to chat in WhatsApp without internet connection.
This Sim Card is the only tool that can give us the possibilities of being able to chat without an Internet connection with other users who have and use the WhatsApp application. The service offered by this Sim card works with complete certainty, it also protects our information and complies with what it offers.
Perhaps you already know it, the tool is called ChatSIM, this Sim Card gives users access to many messaging platforms, among which we have WhatsApp, Facebook Messenger, WeChat, LINE, Telegram, among other. You can send the messages you want, it doesn't matter if you don't have Wi-Fi or data, because the rest is done by ChatSIM.
ChatSIM works in this way in more than 150 countries, thanks to an alliance that was made with more than 400 operators that provide telephone service. You will not be able to use ChatSIM for other things, it will only be used to chat and make voice calls.
The cost of the ChatSIM card is approximately 30 dollars, you have to recharge the card for the same price annually. If we do the math and you are a person who works with groups on these messaging platforms, it is very profitable and it will surely save us good money.
ChatSIM, allows you to chat on WhatsApp without an Internet connection:
From the following link you can access ChatSIM and consult a little more about this interesting tool. Go to ChatSIM.
Tell us about your experience with this interesting tool, leave us your contribution in the comments. Have a great day, successes and blessings.
Doubts questions?
I hope I have helped you and I hope you are done with the post. If you don't understand something, contact our team using the floating chat (located in the lower right part of your screen) to leave us your question.
You can see our most recent posts on our page start from the blog. Like us on our Facebook page so you don't miss any news.
GOOD MORNING AND GREETINGS FROM OUR TEAM!