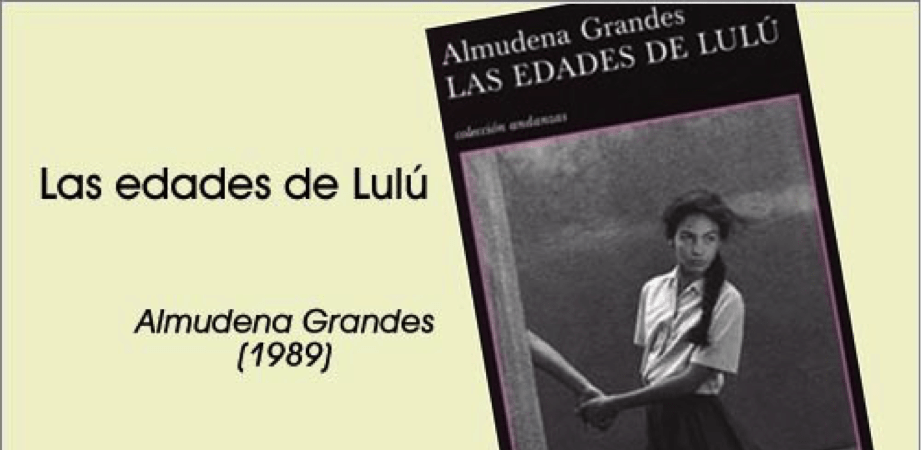 In this post you will know a great book: The ages of Lulu; lots of experiences a girl can experience at the age of 15. Something that may interest you. ENTERS!
Warning: This book is not recommended for minors; Erotic content and sexual experiences are contained in said book.
WE ARE NOT RESPONSIBLE for what may happen to him.
WE START:
Welcome to this book post. It's been a few years since I had to read and write a review of this book called "The Ages of Lulu", and the truth was that it impressed me too much, to the point that it made me want to read it more than 1 time. And that is why I want to share it with you ...
Immerse yourself in «The ages of Lulu» ...
Lulú, the main character, is at the beginning of the play a fifteen-year-old girl devoid of affection who is attracted to Pablo, a university professor, a friend of her brother.
After her first sexual experience, Lulú feeds for years fantasies about that man who ends up accepting her love game as permanent.
The couple lives in a world of experimentation, fantasy and private agreements until Lulu (now a thirty-year-old woman) decides to seek new experiences outside of that safe environment.
This will involve her in various relationships of couple sex, threesomes, transvestites and orgies.
Download the book «The ages of Lulu»:
Then, by pressing the following button you can download this incredible adventure book.
Book movie
What do you think? It also has a dedicated movie! If you want to see it, I invite you to click on the link below:
Before I go, I would like to invite you to read more posts of books on this blog, or if you wish, see more documents in PDF that may interest you.
Did you like this book of The Ages of Lulu? Give us your opinion in the comments of this article!
Thanks for visiting us. See you in another post!