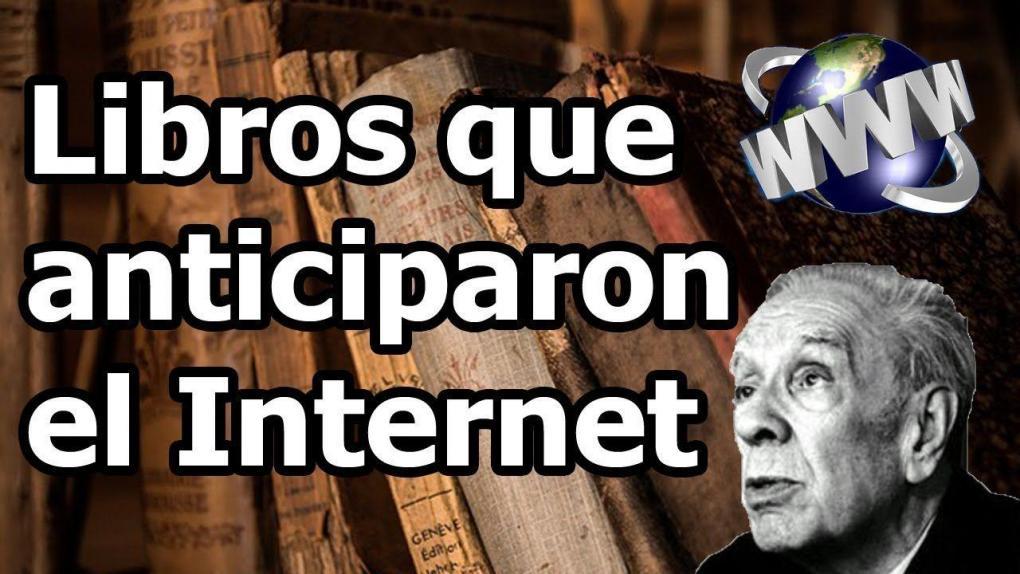 In this post you will find the 5 books that predicted the appearance of one of the most important inventions in the world: the network of networks; Internet. ENTERS!
WE START:
I bet you never believed that the ancestors did not think about things that at the time were believed impossible ... well yes, all the people that I will present to you in this post are from the last century, and they imagined an interconnected world, that through it we could find information, chat behind a screen, and even do business.
We know how important the internet is today, since without it you couldn't be reading this incredible post? Well, without further ado, let's get started!
The 5 books that predicted the emergence of the internet
This author remains in this position because when he published his book, the first computers already existed (we are talking about the 60s). In several of his works, such as "Gutenberg's Galaxy", and, understanding the media, he coined the term "Global Village", which he uses to try to analyze the effects of a future means of communication.
In it, he says that people would be able to hear and see people and events in real time in any part of the world, making it become a small village (hence its name). One of its effects is that we would assume daily and personal events and people that are probably very far from us.
Position 4: Mark Twain and The Electroscope
He was one of the most famous writers in the United States of America. I was not used to working with science fiction, but as that saying goes:
Every rule has its exception
In his story called "From the London Times of 1904", published in 1898, he describes the invention of a device called a "Telectroscope", which connected to the telephone system, allows you to connect with anyone on the planet, talk and know details of their life. In my opinion, this represents the great impact that SOCIAL NETWORKS have had today.
In the same story, the main character is imprisoned and waiting to be sentenced to be hanged, however, behind bars using the Telectroscope, he feels as free as a bird.
This writer is best known for having written the book "The War of the Worlds." If you haven't read the book, I bet you have seen the movie, so in one way or another, you know the work of this author.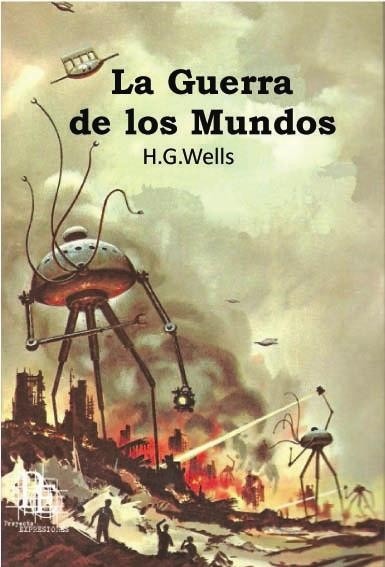 In the 1930s, HG Wells published a series of essays entitled "World Brains", which translated into Spanish means "Global Brain"; a free global encyclopedia is described there, which can be accessed by anyone in any part of the world. He talks about how people could use this information to contribute to world peace.
In 1910, the writer Edward Morgan Foster published a short story entitled "The Machine Stops", which describes a post-apocalyptic world, where people live underground in capsules, controlled by "The Machine", which provides everything they need.
In that story, traveling is not something that is done constantly, since all the homes are described as "interconnected", and they are constantly exchanging information. People can actually talk to each other through screens in real time.
This story stays with this post since when it was published, the internet had not even been planned yet.
This writer remains with the first position since he did not write one or two works, but did FOUR that predicted the appearance of the internet.
The first three were published in 1944 in the fiction book:
First we have "the library of Babel", where an almost infinite library is described, capable of storing the totality of human knowledge. Then we have "tlön uqbar" and "orbis tertius", where we speak of a virtual world, created and maintained by its thousands of anonymous users, that overlaps with the real world.
Finally we have Pierre Menard, author of Don Quixote, a work which many people find similarities to modern blogs where book reviews and critiques are made.
In 1949 the book «El Aleph», by the same author Jorge Luis Borges, was published, it talks about a device capable of seeing the whole world through a kind of window, in the same style as Google Maps.
Doubts questions?
I hope I have helped you and I hope you are done with the post. If you don't understand something, contact our team using the floating chat (located in the lower right part of your screen) to leave us your question.
You can see our most recent posts on our page start from the blog. Like us on our Facebook page so you don't miss any news.
GOOD MORNING AND GREETINGS FROM OUR TEAM!