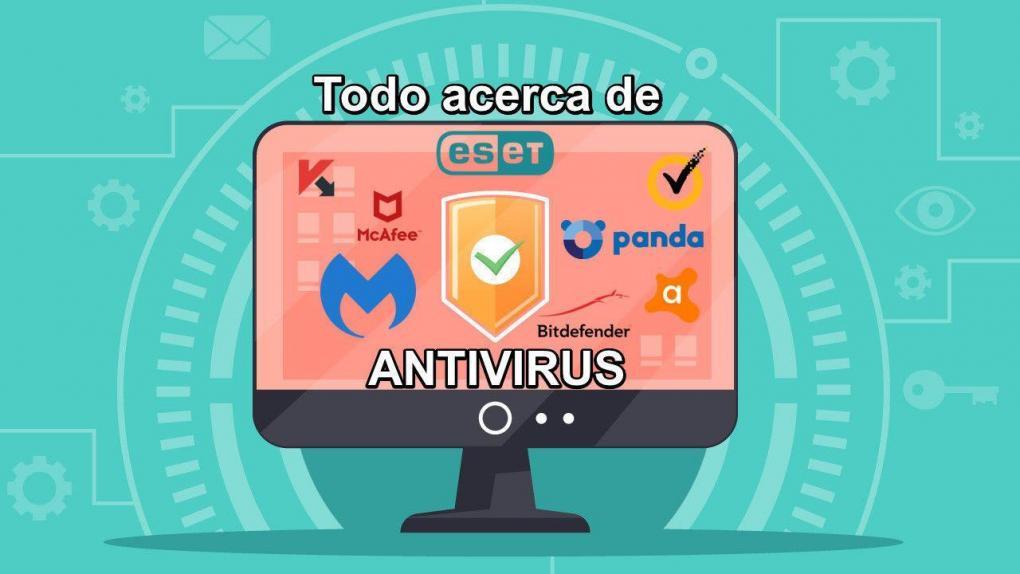 Discover everything you need to know about Antivirus, software that protects your computers from viruses and malware, which are the best and how to download free Antivirus for computers, Android and iOS cell phones. Join us!
Despite the fact that technology advances day after day and new tools for security protection of online users, there is always the possibility of being exposed to a threat.
That is why it is essential have an antivirus to be sure. But what do I have to know about it? In this article we will address from its meaning, advantages, the best antivirus for each device and how to download them.
Tutorials, guides and antivirus programs
What is an antivirus?
It seems pretty clear; however, an antivirus is more than a means of protection. It is a tool o program that is specially designed to detect and neutralize viruses that attack the system of the different equipment, be it telephones, computers or tablets.
Its main function is prevent malware access the system and cause damage many times irreparable, causing the processor to decrease its performance, deleting important files, changing data, stealing information and altering installed programs.
Currently, antivirus in addition to monitoring viruses in real time and keeping the system safe, are programs that include specific vaccines capable of eliminating any type of virus. However, these must be continuously updated in order to detect threats.
What are the best antivirus?
Due to the number of viruses and threats that exist on the web and how easily they spread from one device to another, it is important to consider the best antivirus in every situation.
Although they exist free and paid antivirus, as well as antivirus for pc, mobile devices and tablets, to select the best one should consider these details:
Period of virus localization and vaccination application: both should be done frequently and in a short time.
Updating the virus lists: As new threats appear every day, the antivirus must keep the list updated.
Duration of analysis: the slower it is, the more resources the computer will consume, the analysis must be fast.
Scan notifications: Ideally, it should be done automatically without sending execution notifications.
Number of viruses located: the higher the number of detections, the better the antivirus.
False viruses identified: there are antivirus programs that tend to cross out healthy files as faulty, ideally this does not happen and that their analysis is 100% true.
Price: Although there are free antivirus, it is recommended to use the paid versions, since they have better functions.
Once this is cleared up, you can find good antivirus for cell phone and PC for free that have these characteristics. That is why below we show you the most used:
For Computers
There are many antivirus for pc This time we have included both free and Premium versions that can help you keep your computer free of threats.
Windows Defender
This is antivirus for pc free It has a very good reputation in the market and, although it is a bit hidden, it has very good functions.
It is ideal because it is not intrusive, heavy, or annoying when sending notifications and works very well when attacking viruses and intruders that want to access the system. It also has regular updates To increase security, it works silently and without consuming too many PC resources, a point that must be highlighted.
It is automatically available for Windows operating system devices from Vista or Windows 7 version, so it is not necessary to download it. However, among so many security software options, some users prefer to impersonate it and download another one that best suits their needs. If you are one of them, Learn how to disable Windows Defender in Windows 10 quickly and safely with these steps.
Avast
It's about a very complete antivirus for PC, since it has a number of tools and functions to detect and eliminate viruses, spyware and other types of threats from the web and external devices.
It is ideal for URL blocking and Phishing attacks, it can be easily configured and is not very heavy; however, your system still a bit intrusive when sending notifications and alerts of analysis execution, therefore it uses a lot of PC resources.
It has a paid version although it is also available for free in a trial period. You want to know more? Come and learn how to activate Avast Antivirus with these simple steps, here we show you.
Panda dome essential & premium 2019
It is the latest version of Panda known so far and highlights why is lightweight, fast in detection and analysis virus and its interface is very intuitive.
It has many functions where you have scanning in 3 modes, one aimed at the affected areas, a deep analysis and another customizable. In addition, it allows receive reports on analyzes in case you want to monitor a particular folder or file.
Also, optimize the PC and integrates a VPN of limited use, analyzes different equipment added to the same account, applies vaccines to external devices and has an emergency kit in case of PC infection. It is a paid tool; however, it has a free trial version.
Norton Security
It is a powerful antivirus designed to protect personal computers from viruses and malware. It also protects your privacy, finances and identity online. Their plans are adapted according to the user's requirements. Supports all Windows platforms, MacOS and Android computers.
Thanks to its advanced technology, the program allows you to inform about risky applications for your computer before downloading it and it is configured to make backup copies automatically. Learn more about this program and learn to download Norton Antivirus FULL in Spanish in a safe and reliable way.
For Cell Phones
Mobile devices are not exempt from threats, we provide you a list with free antivirus for Android and iOS cell phones and payment that they can use and download to protect themselves:
Kaspersky Antivirus Mobile
If you are looking for a free, effective and very complete antivirus for cell phone, this is the one. It has been recommended by security experts as it analyzes, detects and removes viruses quickly and without consuming many resources. 
It has the effectiveness of security locks for iOS, keeps your phone safe by notifying you when you are faced with a threat and the best thing is that it is completely free. Here you will know how to download and activate Kaspersky Antivirus for free and easy. 
Avast Free Mobile Security
It is a very complete antivirus for your Android cell phone that you can download for free. It not only includes the common functions such as track and remove all kinds of viruses, but also allows test installed apps both in the internal memory and in a micro SD.
Count with one special filter to analyze calls and messages suspects as well as GPS blocking in case of attacks. But what makes it truly incredible is that in case of theft of the cell phone, it allows you to locate it even when it is turned off and lock it so that no one can use it.
McAfee Mobile Security
Even though before it was an antivirus for pc exclusively, it is now possible to use it on the phone. It is designed for Android devices and is free of charge. Furthermore, it is possible activate McAfee free without Crack for life. Brilliant! no?
It includes the same functions as on the PC such as detection of threats, malware and all kinds of viruses, full and detailed analysis of files both in internal and external memory, notification of possible intruders and elimination of viruses. Now, do you want to know how to activate McAfee for free without Crack for life?
How to download an antivirus?
Downloading an antivirus may seem like a simple task, but if it is not done correctly it can bring many complications. As we know, viruses and threats are present on the web at all times, so it is not surprising that when downloading an antivirus it comes loaded with threats.
To keep your computer protected it is important that when downloading an antivirus you take these recommendations into account, especially if your device is not protected.
Access safe download sites: To do this, check the top bar of the browser and make sure it has a green padlock or the phrase "secure site."
Download from the official page: use official product download sites.
Do not provide your data on suspicious sites: prevents information theft when accessing suspicious sites.
Do not access links and redirects: it could be a scam.
Select the version that is compatible with your device.
Download Free Antivirus for Computer
These are the steps to follow to download an Antivirus both free and paid on your computer:
Go to the official website of the provider of the product and verify that the requirements are adapted to the operating system that we have installed.
Some sites require that let's log inIf you don't have an account, you must create one.
Once you have the session open you can download the product. If it's a free version press antivirus download free. On the contrary, if it is a payment, it will ask you to enter the data to cancel either with a credit card or PayPal account.
After we have downloaded the antivirus we can locate it in the download folder or in the lower navigation bar. We open the file and grant the installation permissions.
A window will be displayed and we must select install option. We can also configure the installation and display options for the file. A notification will appear that the installation has started. We will have to wait a bit while it installs
At the end of the process the program will open automatically and we can configure it by customizing the protection options. If they have chosen the paid version they will have Premium functions, while with the free version the options will be limited.
Download Free Antivirus for Mobile
If you want to download a paid or free antivirus on your Android phone, you must follow these steps:
Go to the official store Google Play.
Put in the search bar the name of the antivirus that we want to download.
Check the requirements and press download.
If it is a paid app when downloading, it will ask us for our bank details or a PayPal account. The process will start automatically and a tab will be displayed to grant permissions, we give you accept and continue.
Once the download has started we will have to wait a few minutes, the process of installation will be done automatically and when finished it will ask us if we want to open the app. From then on, it only remains to configure it.
That easy we can keep our devices safe with the best antivirus for computers and Android and iOS cell phones.