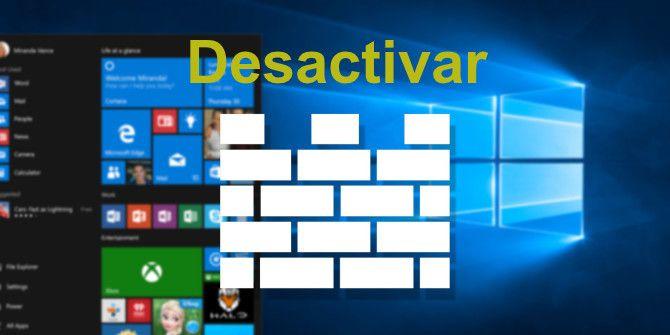 In this post we will teach you how to disable windows Defender for both Windows 8 and 10, with a few simple steps so you can install the most convenient antivirus for your computer. ENTERS!
WE START:
Welcome.
Security is one of the most important aspects for our computers. Having protection for malicious files that can affect not only our equipment but also our stored information is vital today.
If you are a Windows 10 user, you will know that we constantly receive updates and security patches to improve our protection and experience as users. In this case, the person in charge of this protection is Windows Defender.
Microsoft's quintessential antivirus, is a program that offers real-time protection against software threats such as viruses and malware through emails, applications, and while browsing the Internet.
Today you will learn how to deactivate or disable this famous Windows Defender program, both for Windows 8 and 10.
Windows Defender Security System
One of the main features it has offered Windows 10 to its users is the security section. In this sense, the center of Windows Defender security provides a series of tools and features that protect the data and information contained within the equipment during its life cycle.
DOWNLOAD Windows 10 Full for life
These features provide complete protection for the system, files and online activities against viruses, spyware and other threats that threaten the protection of our information and the integrity of the equipment.
No installation required. Windows Defender provides comprehensive, built-in, and continuous protection to users without the need to purchase or install software. Everything is included in Windows 10.
Cloud protection. Users receive threat alerts and detection of malicious behavior from the latest malware directly from the cloud to the device.
Protection in real time. Scans and protects your computer against viruses and threats in real time. In addition, it offers the possibility of obtaining results from other past analyzes.
Family options. Protect your user and those of your family in real time while they live their online experiences without risks.
Why should Windows Defender be disabled from the PC?
Many users prefer to install third-party security software, which can provide greater protection and security. This antivirus is also deactivated due to mistrust, to avoid conflicts between applications and to guarantee better results.
There are other reasons for which many people prefer to remove Windows Defender of their teams. Sometimes the system blocks some applications and ends up interrupting the installation process, which is very uncomfortable for users.
If you are one of those people who wants to install another security suite or you are having problems with the security system, we will show you through a small tutorial, such as disable Windows Defender in Windows 8 and 10 in an easy and uncomplicated way
How to disable Windows Defender
To start this tutorial, we just have to follow these simple steps so that, in a very simple way we can achieve disable antivirus from our computer.
1.- The first thing we must do is Run with the commands Windows + R. Then we write Regedit and we give enter.
2.- In the Registry Editor we carry out the following search path through the folders HKEY_LOCAL_MACHINE / SOFTWARE / Policies / Microsoft / Windows Defender. This is the path that we will use to disable Windows Defender antivirus.
3.- Once we have selected the folder WINDOWS DEFENDER, we right-click on the empty space and press New and we created a Value of DWORD (32 Bits).
4.- Next, we will right click on it and select Rename and we place DisableAntiSpyware.
5.- We right click on it again and select Modify and we write 1 in Value information. We press To accept and ready. With this we have managed to disable the famous Windows Defender for Windows 8 or 10.
As you will see, disabling or deactivating Windows Defender is very quick and easy, and you learned it for both Windows 8 and 10.
Just follow the steps and you will not have any problems.
Turn it back on
Now, if you want to revert the changes and install it again, simply in the DWORD value place .
Being expressed in Hexadecimal values, the value 0 means activated, while the value 1 means disabled.
By following these steps fully, you will be able to install your preferred security suite or that application that was being blocked by the protection system provided by Microsoft.
---
Now that you know how disable Windows Defender for Windows 8 and 10, you can install the one that best suits your needs.
Do not forget to review our content of Free antivirus, maybe some could be of interest to you:
Once again THANK YOU for reading, and stay tuned for an upcoming installment.