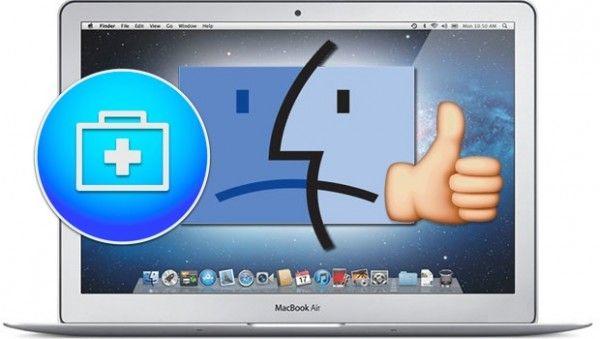 In this post we will show you how you can remove annoying AdWare from your Mac very easy and fast. No more pop-ups or advertising, ENTER!
WE START:
I come with another post, and this time I will teach you how to eliminate annoying advertising and pop-ups from your Mac. AdWare is a type of malware, or malicious program whose main objective is to annoy us with pop-ups, with advertising, and so on they make money or spread some product or website. But we don't have to give up, we have to act against them.
It becomes malicious to us for the simple fact that we don't want that software to do that, so we will act against it once and for all.
In my case, the AdWare that had gotten into my Mac was one that opened pop-up windows from the Pagerest site, which is like a search engine, but it was a site that I didn't want, and I didn't know how to remove it, but I finally removed it , and in addition to that AdWare, I eliminated other malware that I didn't even know existed. Well, without further ado, let's go to the tutorial!
How to remove AdWare from my Mac quickly and easily?
First, you must download Malwarebytes (from its official website), a free program that will help us with this.
When you download it, click on the file .dmg and wait for it to load.
Drag the app to your applications.
Close all your open programs and just open the Malwarebytes application.
It will appear that you need to accept the terms, and when you do, it will ask for your confirmation with your mac password, insert it.
Ready, now, click on the first option, which is «Scan», and the program will begin to scan your computer for malware.
When it is finished, it will give you the results: the name of each malware, and the path where it was on your computer, etc. Delete ALLI don't think you know you had that
When they have been removed, restart your mac.
Ready! Now, let's make sure it's not going to be:
Change your browser settings:
If when you opened your browser, pop-up pages immediately opened, then these AdWares changed your browser preferences, and we have to change them. In Google Chrome, go to chrome://settings/, and go locate the section «In start»(Usually at the bottom of the settings). If you have the option «Open a specific page or set of pages»Checked, then you may see sites you don't want to open, remove them. Of course, each browser is different, we will have to locate this type of section in each one.
DONE, GOODBYE ADWARE!
Doubts questions?
I hope I have helped you and I hope you are done with the post. If you don't understand something, contact our team using the floating chat (located in the lower right part of your screen) to leave us your question.
You can see our most recent posts on our page start from the blog. Like us on our Facebook page so you don't miss any news.
GOOD MORNING AND GREETINGS FROM OUR TEAM!