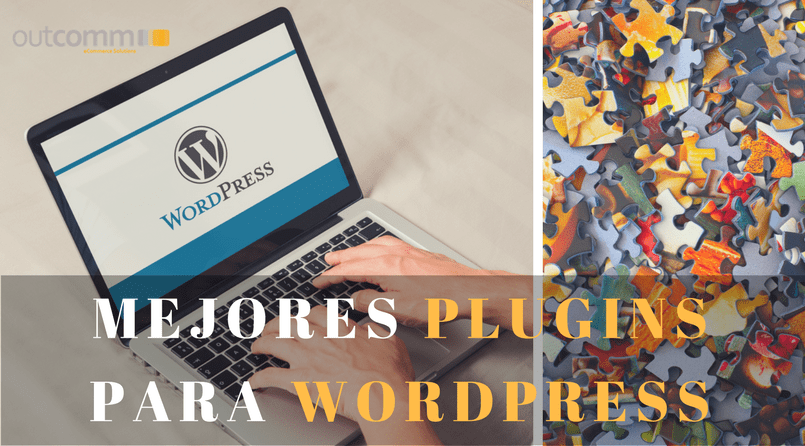 In this post we will present the best WordPress plugins of 2018 to: increase the speed of WordPress, SEO, Cache, among others. ENTERS!
WE START:
Welcome to a new post.
It is no secret to anyone that plugins are constantly being created and WordPress templates. Some of them, regardless of the year of their release, remain in force year after year.
However, others are not so successful and are forgotten, so they are obviously replaced by new plugins.
It is very common to find a lot of information about which plugins and solutions are best for WordPress users, however it is usually very subjective.
This is probably because there are so many useful WordPress plugins on the market, and because each person uses WordPress in a completely different way.
The best WordPress plugins of 2018
I know there are many lists of the best WordPress plugins, but here is mine:
Cost: GRATUITOUS.
There are certainly more visually appealing contact form solutions than Contact Form 7, however there are a number of reasons why this plugin is installed on millions of WordPress websites.
First of all, Contact Form 7 is fast and easy to use. Even novice users will be able to set up a contact form and post it on their website in a matter of months.
Second, Contact Form 7 is one of the most extensible WordPress plugins available online.
There are hundreds of free and premium plugins available for Contact Form 7 that enhance and carry over the plugin. This makes Contact Form 7 an incredibly flexible contact form solution.
Cost: +$99.
Ninja forms can be downloaded from WordPress.org for free.
With an intuitive drag-and-drop interface, and a collection of over twelve form fields, it should come as no surprise that the free version of Ninja Forms is installed on over 1 million WordPress websites.
What really sets Ninja Forms apart are the premium extensions that are available for the plugin.
Extensions allow you to add conditional logic, multi-part forms, file upload, front-end publishing, and user analytics.
Integration support can also be added for many popular online services.
Retail extensions of around $29 and up to use on a website. This means that if you need a lot of extensions, Ninja Forms can be an expensive solution, however the beauty of extensions is that you only need to buy the additional functionality that you need.
Cost: FREE.
The SEO Framework has everything you need for SEO. This automatically generates titles, descriptions and URLs. Also, it comes with a built-in sitemap functionality.
One of my favorite features is the SEO bar that is displayed next to posts and pages, as it helps you see, at a glance, the SEO status of an article.
From this list of the best plugins for WordPress, it is the best alternative to Yoast SEO.
Cost: $45.
For a one-time fee of just $45, Premium SEO Pack offers you everything you need.
It features on-page optimization, a built-in link generator, SEO friendly images, Google Analytics support, SERP tracking, redirect options, and video sitemaps. In addition, it includes great support for social networks.
If you are looking for more SEO analysis on your website, I recommend checking out this plugin.
Cost: GRATUITOUS.
Originally released as ZenCache, Comet Cache is an easy-to-use caching solution from the developers at s2Member.
It gives you full control over how different areas of your website are cached. For example, you can cache your home page and your archive area differently.
This plugin supports Gzip, client-side cache, user-agent, and HTTP referral compression patterns.
Additional features such as support for a content delivery network and HTML compression can be unlocked as long as you upgrade to the pro version (it's paid).
Cost: + $39.
The charm of WP Rocket is that you simply activate the plugin, and it will instantly improve your website page load time.
Advanced options are still available for technical users who want to change the default settings.
Features include page caching, cache preloading, Gzip compression, browser caching, image lazy loading, CDN support, import and export functionality, and more.
A license for WP Rocket costs, annually, $39 for one website, $99 for three websites, and $199 for an unlimited number of websites.
These, to me, are just some of the best plugins for WordPress. Would you like to add another one to the list?
---
Before finishing the post, I would like to tell you that on this site we are VERY WordPress fans, we talk about: plugins, seo, optimization, tips, tutorials, and MORE. There will surely be something else that interests you to read!
In the same way, we write tech tutorials of various contents: gaming, hardware, programs, among others. Visit us!
Do you think these are the best plugins for WordPress? Let us know if yes in the comment box below!
See you in another post.